Whatever Happened To Casey Anthony's Attorney, Jose Baez?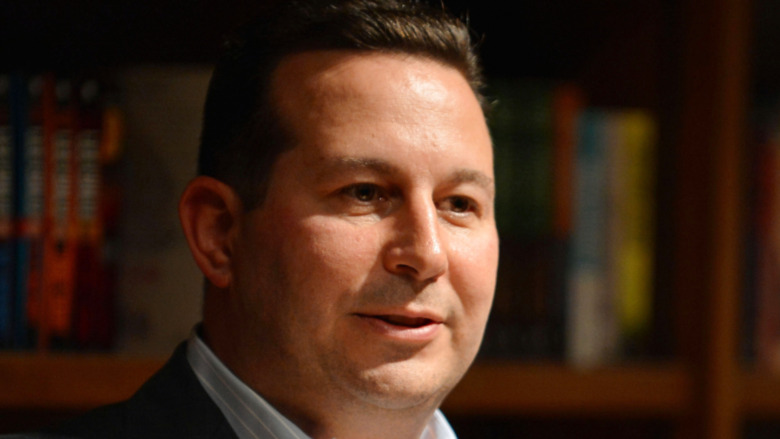 Vallery Jean/Getty Images
As Casey Anthony stood in a Florida court on July 5, 2011 awaiting her fate as the verdict in her case was read, standing beside her was her lawyer, defense attorney Jose Baez. Photos from that day showed Baez and Anthony, along with other members of the defense team, tightly holding hands in the courtroom during the reading of the verdict. The Orlando mother was standing trial for the murder of her 2-year-old daughter, Caylee. A jury would find Anthony not guilty on three of the major charges against her, including first-degree murder (via ABC News). Anthony was going to be a free woman and Baez had just won an acquittal in a highly-publicized murder trial.
He famously sported a look of satisfaction on his face in the aftermath of the verdict and his smile made a few headlines. The trial had brought Baez some newfound fame as a high-profile defense attorney. He famously got his defendant off by proving that she was a liar, yes — but as a result of being raised in a family of liars.
When the media died down after the Anthony trial, Baez did several interviews about the case. And he even wrote a book. "Presumed Guilty: Casey Anthony: The Inside Story" became a New York Times bestseller, where Baez discussed his perspective on the case. The same year his book was published (2013), Baez happened to be involved in another case that attracted its share of media spotlight.
What did Baez do after the Casey Anthony trial?
Vallery Jean/Getty Images
After the Casey Anthony case, Baez's name made rounds during the George Zimmerman trial. Zimmerman had been arrested for shooting 17-year-old Trayvon Martin. Despite not defending Zimmerman, Baez was connected to the trial, insofar as he represented a detective who investigated the case. A few years later Baez would be back in the headlines again when he represented NFL player Aaron Hernandez, who faced his second murder trial.
Baez went on to defend Hernandez in his murder case and subsequent appeal, per CNN. It was another highly-publicized case; the former pro football player stood accused of murdering two men, one of whom was his future brother-in-law. Hernandez was acquitted in the case, and it further cemented Baez's reputation as an effective attorney. After the not guilty verdict, Baez was preparing to appeal Hernandez's first murder conviction. Sadly, the former football player committed suicide a few days after his acquittal (via NBC Sports).
Afterwards, Baez found himself somehow linked to other major cases, either representing victims or the accused, reports Boston Globe. He's consistently managed to find his way into the limelight. When Harvey Weinstein stood trial for his sexual assault case in 2019, Baez was part of the defense team, although he shortly dropped out, reported Vanity Fair. Currently, Baez is representing an Ohio doctor accused of prescribing deadly doses of prescription drugs, reports ABC Ohio.
Deadline reports that Lifetime will air "Cellmate Secrets: Casey Anthony" on June 4.