How James Taylor Basically Witnessed John Lennon's Murder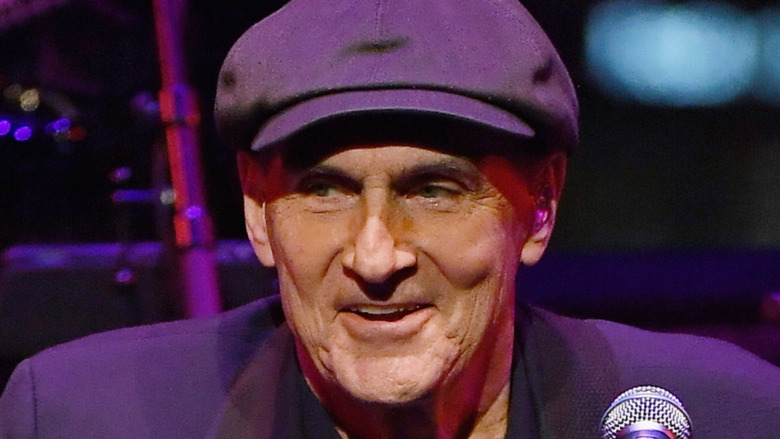 Nicholas Hunt/Getty Images
Musician James Taylor has experienced remarkable highs and lows in his seven-decade career. He's struggled with mental illness, substance abuse, personal relationship issues, career failings, and a host of other struggles, but has emerged from it all to sell over 100 million records (according to his website) and to be inducted into Rock & Roll Hall of Fame in 2000. 
At one point — and at the height of his career, Taylor was in the wrong place at the wrong time in one of the worst ways imaginable. Specifically, fate brought the "Fire and Rain" singer into contact with a man who would commit an infamous act of violence the following day — a murder that Taylor was effectively a witness to. What's more, the murderer was Mark David Chapman, and the victim was John Lennon. Taylor would later describe the whole experience as "surreal." This is the story of that traumatic incident. 
James Taylor was accosted by Mark David Chapman the night before John Lennon's assassination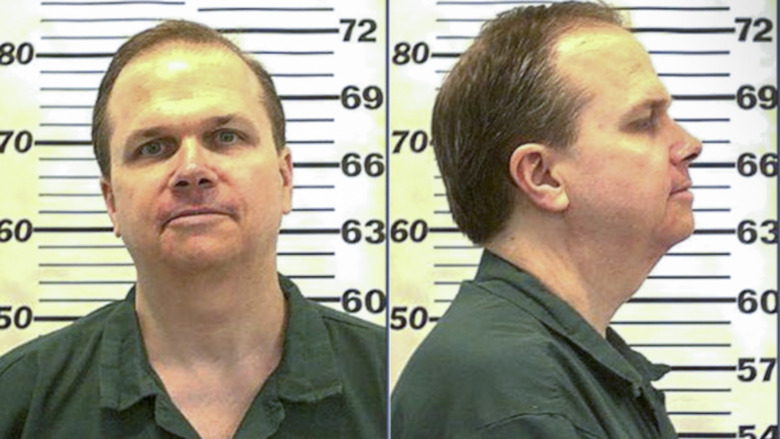 Kypros/Getty Images
Between the nights of December 7 and 8, 1980, the lives of three men converged on Manhattan's Upper West Side. John Lennon, who years earlier had left The Beatles and was pursuing a solo career, was living at the famed apartment building, The Dakota. James Taylor, whose career was soaring at the time, was living nearby. Meanwhile, a former security guard named Mark David Chapman, who was obsessed with Lennon, was lurking about the city.
On the night of December 7, as Taylor would later tell BBC News, he had the misfortune of crossing paths with Chapman. Already the future murderer was showing signs of derangement when he accosted Taylor. "The guy had sort of pinned me to the wall and was glistening with maniacal sweat and talking some freak speak about what he was going to do and his stuff with how John was interested, and he was going to get in touch with John Lennon," Taylor said. The next day, Taylor would learn just how troubled Chapman really was.
james taylor heard the gunshots that killed john lennon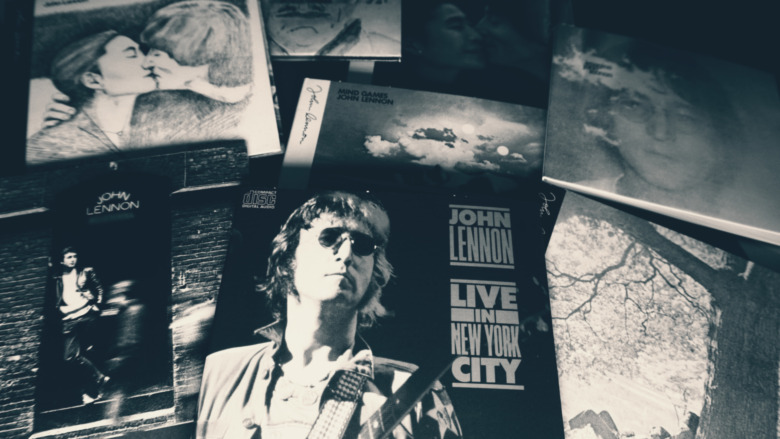 Shutterstock
If the night of December 7, 1980, went down in James Taylor's mind as a weird one for his scary encounter, the following night would forever be seared into his brain as an unimaginable tragedy. On December 8, 1980, at about 11 p.m., Chapman shot and killed John Lennon.
The former security guard had been obsessed with the Beatle for years, and had devised a plan to kill him. As Lennon and his companion, Yoko Ono, walked into The Dakota, Chapman, who was nearby, fired five shots at Lennon's direction, four of which struck him in the back, according to The New York Daily News. Hours later, Lennon was declared dead on arrival at Roosevelt Hospital.
Taylor, who lived next door, heard the sound of those five bullets being fired. "I heard him shot — five, just as quick as you could pull the trigger, about five explosions," he said, via BBC News. Though Taylor was only a witness to the sound of the shots that night, the events of the evening before surely became terrifying in retrospect once he connected them.