Elton John's Biggest Vice May Surprise You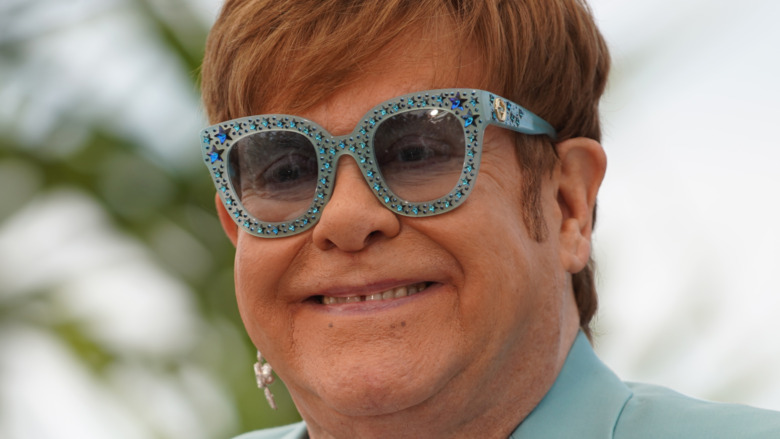 Shutterstock
Musical megastar Elton John has led an extraordinary life. The incredible highs and lows of his career and personal life are well documented (and were explored in poignant detail in the 2019 biopic, "Rocketman"). Elton Hercules John has feuded with fellow megastars such as Tina Turner and Madonna. He has grappled with alcoholism and drug addiction, writing in a 2019 Instagram post (celebrating 29 years of sobriety) that he "was a broken man. I finally summoned up the courage to say three words that would change my life: 'I need help.'"
One of his healthier vices, however, is his deep love of photography. In the late '80s, drink and drugs weren't the only things that John decided to eradicate from his life. At one Sotheby's auction in 1988, The New York Times reports that around 2,000 of his possessions (ranging from an elaborate chamber pot to a Magritte painting) raised a combined total of $8,224,637. How did the star fill this new void in his flamboyant life? With a huge, stunning collection of photographs.
Elton John's photography collection is museum-worthy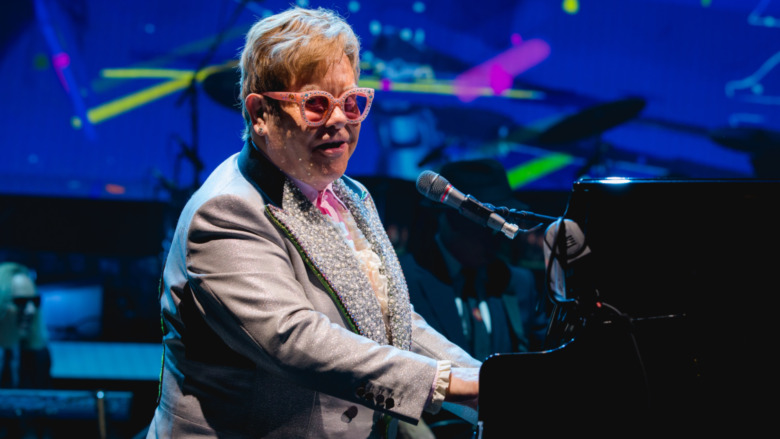 Shutterstock
According to Elton John's official website, over the last quarter of a century, he and his husband, David Furnish, have accumulated "one of the largest private collections of photography in the world." Naturally, some of the finest photographers on the planet are featured, including Berenice Abbott, Man Ray, and Edward Steichen.
"Each of these photographs serves as inspiration for me in my life; they line the walls of my homes and I consider them precious gems," John shared in a message on his website.
He collected "in such a ravenous and voracious way," he told CNN. "It sort of morphed into what is now an 18,500 square foot apartment with two duplexes." Select prints from the 8,000-piece collection featured in 2016's "The Radical Eye: Modernist Photography from the Sir Elton John Collection" at the Tate Modern in London, the Switch House gallery's first loan exhibition. One particular jewel of the collection is Man Ray's "Glass Tears," a print John purchased in 1993 for $185,000 — the most any print had ever sold for at auction at the time, reports CNN. John and Furnish seem to have scaled down their collecting in recent years, but the star's commitment to the medium he has deemed "the love of my life, in art terms" remains.