The Sad Death Of John DeLorean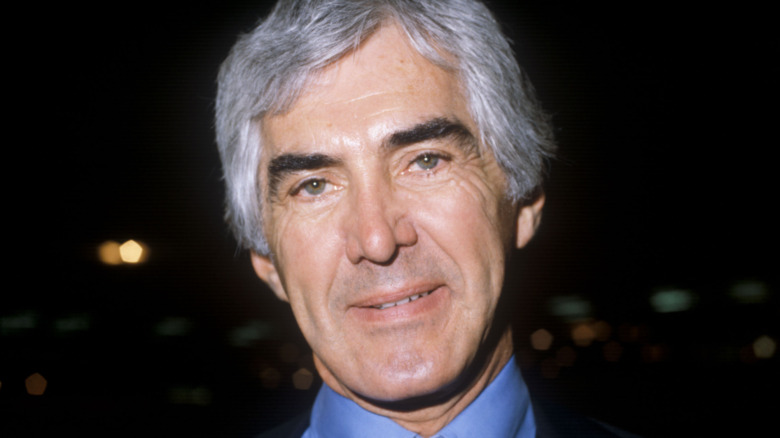 Photoshot/Getty Images
For many, the name John DeLorean is synonymous with glamorous automobiles. His life was a shining example of the American Dream, accomplished with natural-born talent, hard work, and perseverance. Born in Detroit, Michigan, in 1925, per the Detroit Historical Society, DeLorean was an excellent student who roared through technical university to earn a role at the prestigious car manufacturer Chrysler. After a year with Chrysler, his talent for innovation saw him win a job as the head of research and development at the Packard Motor Company, per the same source.
Drivetribe details how DeLorean's next steps assured his place in automobile history. Having moved yet again to join General Motors in 1956, DeLorean was put to work rejuvenating the Pontiac brand and developed the Pontiac GTO, described by the same source as "the first muscle car." After working on a range of further developments to the Pontiac range, including on the Pontiac Firebird, and later on a range of models for Chevrolet, DeLorean quit GM in 1973 and set up on his own, creating the DeLorean Motor Company. 
However, what should have been the height of DeLorean's career quickly turned into a professional car crash, leading to a swift fall from grace for one of America's most talented auto engineers.
The fall of the DeLorean Motor Company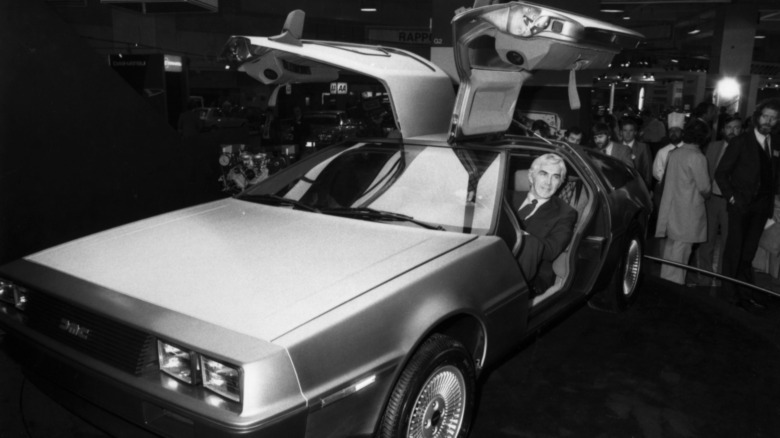 Keystone/Getty Images
According to Forbes, the cracks in DeLorean's career had already begun to show during his time at GM. His resignation was not, in fact, the result of pure visionary ambition, but was partially related to a spectacular bust-up with his GM colleagues. He was ostracized after DeLorean's unedited, highly critical presentation about the quality of automobile production was leaked to the newspapers.
The fallout makes the ultimate fate of the DeLorean Motor Company — officially formed two years after he left GM, per Forbes — ironic as well as tragic. With designs characterized by eye-catching innovation but also poor production quality, according to Drivetribe, DeLorean saw his company spiral into debt. By 1982, says Car and Driver, he was forced to file for bankruptcy. With his company millions of dollars in debt, disaster struck when DeLorean was found to have engaged in a potential cocaine-trafficking deal, which, per the same source, was later dismissed by the courts on grounds of entrapment by drug enforcement officers.
The sad later life of John DeLorean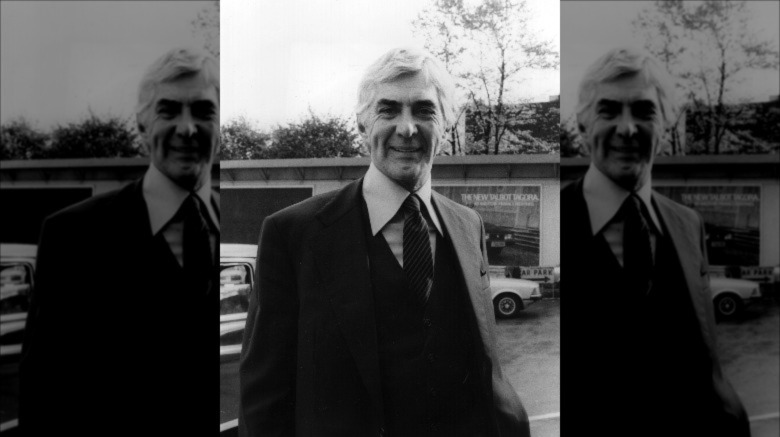 Simon Dack/Getty Images
Though John DeLorean was cleared on the wrongdoing — he also escaped a fraud charge in 1985, per The New York Times, and evaded numerous other charges through the years — his life continued to spiral out of control. Following his acquittal, DeLorean's wife, supermodel Cristina Ferrare, whose own finances were also destroyed by her husband's legal fees, had realized that DeLorean had lied to her about events surrounding his potential crimes, per Vanity Fair. Ferrare left him, taking his children, Kathryn and Zachary, with her. 
DeLorean died from complications of a stroke, at the age of 80. At the time, Forbes reports, he had been living in a one-room apartment with his fourth wife. Today, his children continue to be torn about their father's checkered legacy.
Per Pinterest, DeLorean's final resting place is marked with a bronze plaque, adorned with the famous car that bears his name, its doors, like wings, optimistically aloft.