The Truth About Booker T's Falling Out With WWE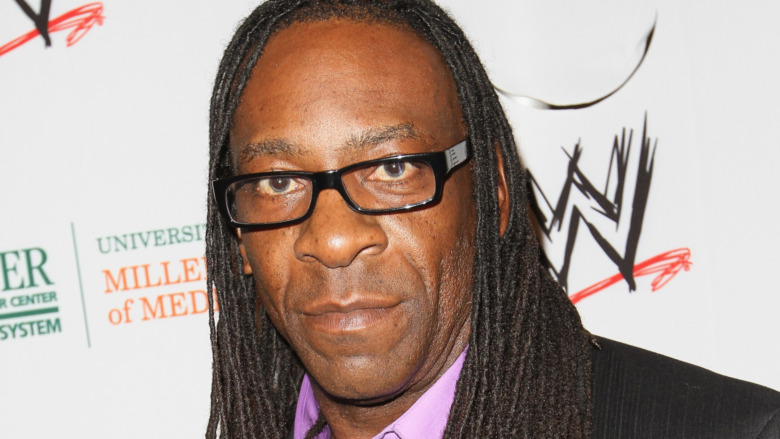 Alexander Tamargo/WWE/Getty Images
The year was 2006. Despite already being in his early 40s, Booker T was one of the hottest acts in WWE at the time, and it was largely thanks to his gimmick as King Booker. After winning that year's King of the Ring tournament, the veteran wrestler underwent a drastic character change where he started taking his status literally, dressing like an actual king and speaking in a faux-British accent as he cut promos with his wife and valet, "Queen" Sharmell, by his side. As recalled by Bleacher Report, he even had a "Royal Court" backing him up, consisting of William Regal, Fit Finlay, and the wrestler who would later be known as Hornswoggle. Life on-screen was good for King Booker, and it got even better when he won the World Heavyweight Championship from Rey Mysterio at the Great American Bash.
One year later, Booker's positive momentum came to a screeching halt, and before 2007 was over, he and Sharmell were out of the WWE, leaving the company on bad terms and signing with TNA. During his time with the rival promotion, Booker won a few more championships to add to his resume, but he was back in WWE by the start of 2011, and would eventually enjoy the rare distinction of becoming a two-time WWE Hall of Fame inductee. But why did he leave WWE in the first place? What soured him on the company to the point that he and his wife asked to be released?
Booker T was upset over implication in a drug scandal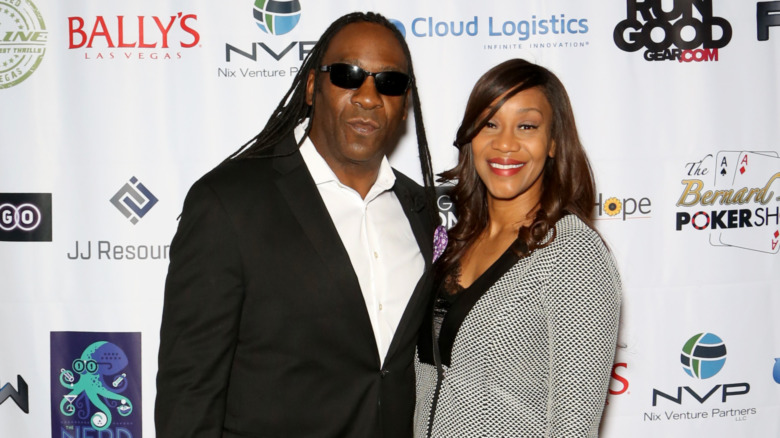 Gabe Ginsberg/Getty Images
Toward the end of August 2007, several WWE Superstars were named in the Signature Pharmacy scandal shortly after it was revealed that two of their then-recently deceased talents, Chris Benoit and Eddie Guerrero, had obtained steroids from the company, according to the New York Daily News. Among the wrestlers who were identified among Signature's alleged clients — and suspended accordingly by WWE — were top stars such as Randy Orton, Edge, and Booker T.
Booker told Slam Wrestling in 2007 (via WhatCulture) that WWE "didn't step up" when he needed their support the most. Maintaining his innocence, he accused the company of immediately assuming that he was taking performance-enhancing drugs, adding that he was expecting more loyalty for the years of service he had given WWE at that point. As a result, he and his wife, Sharmell, asked to be let go from their contracts.
Interestingly, Booker gave a completely different story on his "Hall of Fame" podcast in 2020. As quoted by 411 Mania, he explained that he was exhausted by his schedule with WWE, where he had "no nights off" and would often be forced to wrestle at the start of a show then compete later on during the main event. Furthermore, he recalled that wanted to start a family with his wife but wasn't able to due to their stressful schedule. He did add, however, that "as soon as we left the company, we became pregnant."