The Real Reason Courtney Love Lost All Her Money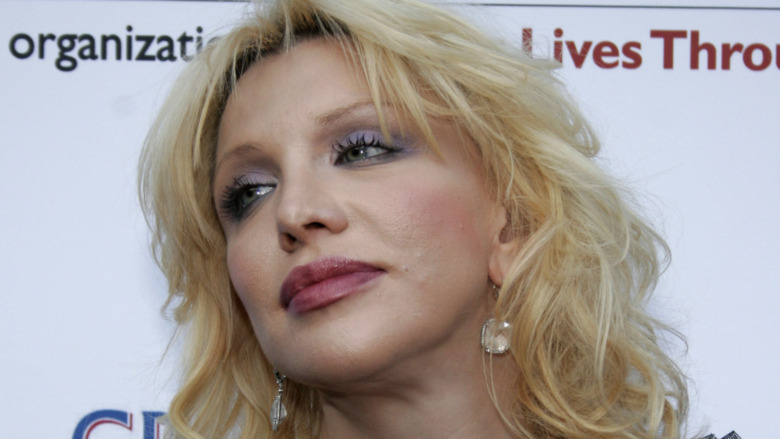 Shutterstock
Courtney Love's single-minded pursuit of success and fame has been well-documented. There's an old story that often gets repeated about the musician and actress — confirmed by Love herself in The Stranger — that a long time ago, she made a list of things to do to get famous. No. 1 on the list was "Make friends with [REM's] Michael Stipe." Well, she indeed got famous and did end up becoming friends with Stipe, but it was her association with another rocker, her late husband Kurt Cobain, that truly cemented the Hole frontwoman's place in the public consciousness.
When it comes to all things Cobain, Love has often borne the brunt of fan criticism (as well as plenty of conspiracy theories), and all that ambition starts to sound a lot like an indictment of her character. It's a tricky business, being famous. While Love inherited millions after the Nirvana frontman's 1994 suicide, she shocked many in 2009 when, according to Money Inc., she confessed that she'd lost a shocking amount of the vast fortune.
How much money did Courtney Love lose?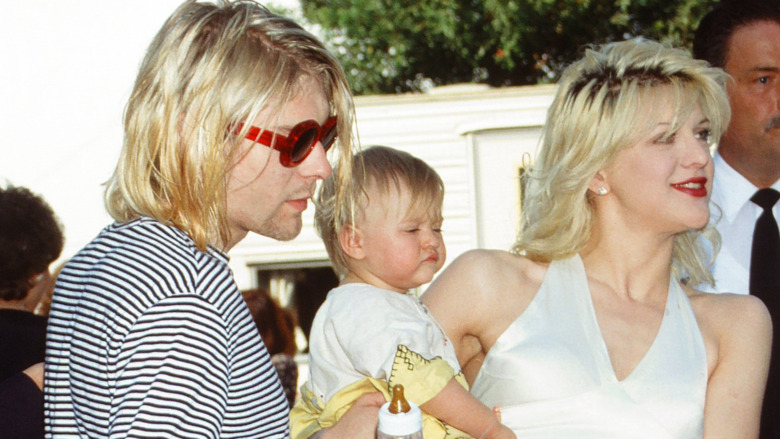 Shutterstock
It's true that Courtney Love and her daughter with Cobain, Frances Bean, received both Cobain's lucrative writing and publishing rights after his death, a sum that may have been as high as $245 million, says Celebrity Net Worth, but she's also been a star in her own right. Between touring and performing with Hole and the group's estimated 3 million albums sold in the U.S. (per Money Inc.), Love no doubt banked a healthy amount of cash.
While her acting career may not be as promising as it was at the height of her "The People vs. Larry Flint" days, she continues to occasionally appear on screen. You may have seen her roles on "Empire" or "Sons of Anarchy" in recent years. Though, we don't know her salary for these kinds of roles, you can bet it's more than an average Joe earns in a year (why didn't we make a plan to get famous?).
But the roles and the recording income are likely a fraction of what she inherited from Cobain's estate. And when there's a lot of money floating around, that means there's a lot of money to lose. Per Celebrity Net Worth, Love claimed she lost some "$30 million in cash and as much as $500 million in real estate."
Here's how much money Courtney Love has now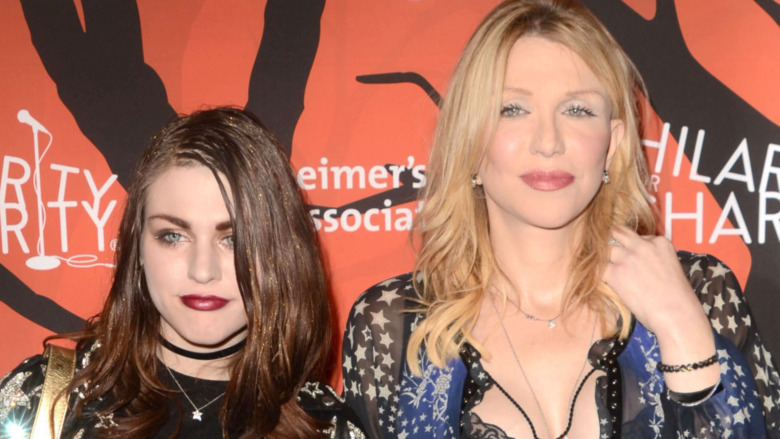 Shutterstock
Losing more than $500 million is beyond eye-popping to most of us but don't count Love out just yet. While Love claims to have lost the staggering sum thanks to poor money management by unscrupulous or inept money managers and accountants, reports Money Inc., some blame may lay at her feet.
According to The Fix, Love acknowledged she suffered an emotional free fall after her husband's death and got caught up in nonstop drug use. In her words, "I was naïve. I was stupid. I did what I was told to do. And by the time I figured out what was going on, I didn't have a dime left to my name."
Yet for as bad as times may have been then, Love appears to have financially rebounded. Maybe not to the tune of $500 million, but how about a cool $100 million, which is what Celebrity Net Worth estimates her current fortune to be. As for Frances Bean, she's been doing just fine, despite a tumultuous childhood. At age 18, she became the legal beneficiary of Cobain's estate, which Celebrity Net Worth estimates could be worth as much as $200 million.
So, sure, Courtney Love was perhaps a little calculating on her road to fame and perhaps a little careless once she achieved her goal. There's no denying, though, that the woman is a survivor.