The Bizarre Death Of Gary Driscoll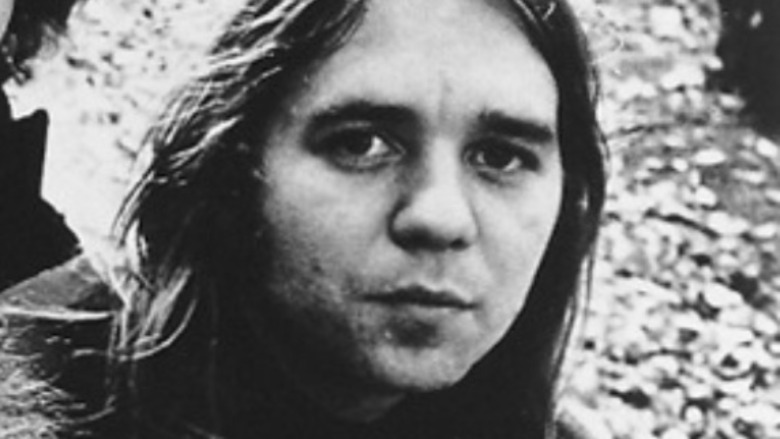 Michael Ochs Archives/Getty Images
Rock, as fans will appreciate, is more than just a musical genre. It's a way of life. In decades gone past, when the Red Hot Chili Peppers were wearing socks on the wrong portions of their anatomy and the ever-contentious Ozzy Osbourne was still welcome in Black Sabbath, rock, metal, and combinations thereof ruled supreme.
Needless to say, the biggest names in these genres were, and often remain, absolute superstars. Sadly, though, as always, celebrity status is a double-edged sword. All that attention and all that scrutiny can be fatal. Some iconic musicians, such as Brian Jones, died under mysterious circumstances. Few such cases are as mysterious as that of Gary Driscoll's demise, though.
Driscoll co-founded Elf in 1967 alongside Ronnie James Dio, David Feinstein, Doug Thaler, and Nick Pantas. The latter was killed in a car accident on February 12, 1968 (per Discogs), and most of the remaining members were assimilated into Ritchie Blackmore's Rainbow in 1975, according to Allmusic.
A truly mysterious death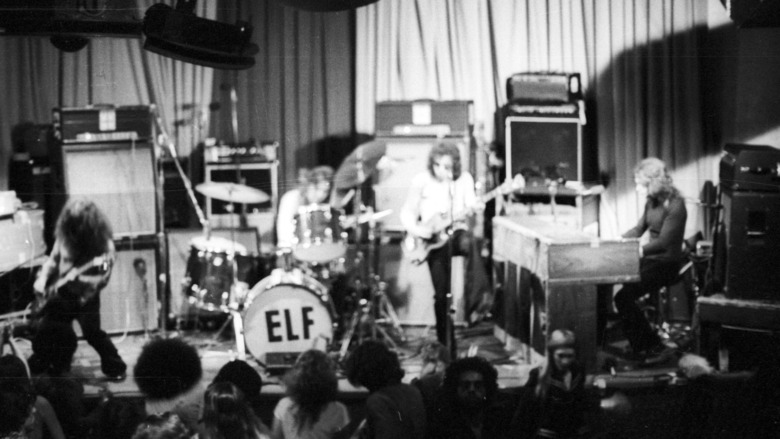 Michael Ochs Archives/Getty Images
Gary Driscoll was among several members of the band to be replaced after the successful self-titled debut album's release. Cozy Powell became the band's drummer, and Driscoll struggled to gain a foothold on the music world in his final years. His last effort was Bible Black, a band he formed with Craig Gruber, Joey Belladonna, Duck McDonald, and Jeff Fenholt.
Gruber stated that the band performed some big gigs and the response was excellent. "It was a great live band because we're all really good players and comfortable in front of 20,000 people," he said in an interview. Yet, the group drifted apart with their own obligations and priorities. According to Gruber, Driscoll moved back to the Midwest with his girlfriend, where he would take up a day job and perform on and off as a session musician until his grisly and mysterious death.
On June 8, 1987, he was found dead in a home in New York. As People reports, the facts of the case are almost nonexistent beyond that, but speculation is rife. It's claimed that a snafu over drugs may have been the cause, and even that "Driscoll was either dismembered or flayed alive."
Retroculturati suggests that there could have been multiple killers, and that the main suspect supposedly managed to escape the country before facing justice. With theories even suggesting a ritual Satanic sacrifice, the world may never know how this musical talent met his end.