What Happened To Bill Berry From R.E.M.?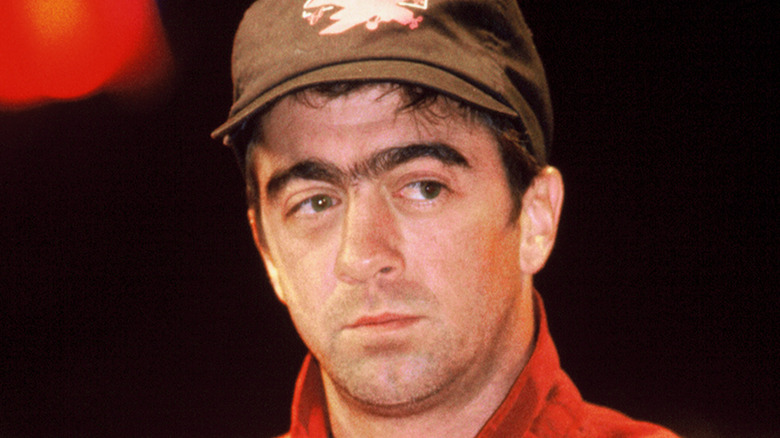 Tim Mosenfelder/Getty Images
Former R.E.M. drummer Bill Berry has taken to living life in the slow lane after leaving the popular alt-rock act in 1997. He exited the group not long after suffering a brain aneurysm in 1995 while on stage during a tour. In a statement, Berry said "I've been playing drums since age 9. I'm at a point in my life where some of my priorities have shifted. I loved my 17 years with R.E.M. but I'm ready to reflect, assess, and move on to a different phase of my life," according to MTV News.
Berry had already purchased some land outside Athens, Georgia, by the time of his retirement. He'd built a house on the property and decided to spend his time working the fields instead of sitting behind a drum kit. Berry still maintained his friendships with his bandmates Michael Stipe, Peter Buck, and Mike Mills as the group continued as a trio. He even joined them on stage from time to time, including a 2003 gig in Raleigh, North Carolina (via Rolling Stone). But mostly he played music to entertain himself and his family. "My home contains a piano, a few guitars and a rarely played set of drums," he explained to Athens Online.
R.E.M.'s Bill Berry still loves music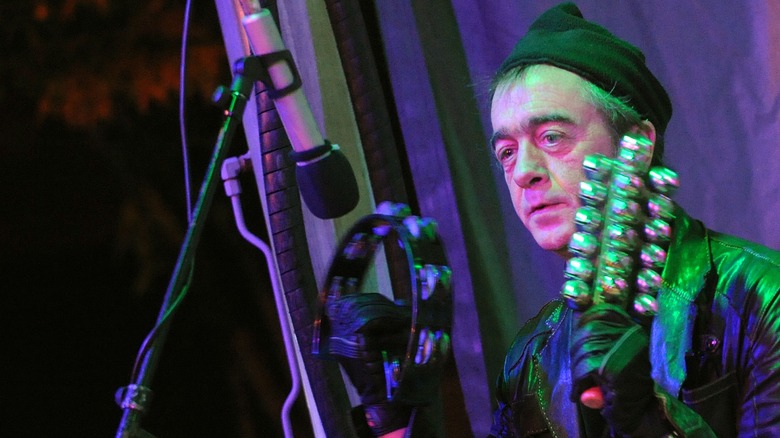 Chris Mckay/Getty Images
Berry's parting with R.E.M. remained one of rock's best breakups. In 2007, Berry joined his former bandmates for R.E.M.'s induction into the Rock & Roll Hall of Fame. He also reteamed with them on a recording of John Lennon's "#9 Dream" for the charity compilation "Instant Karma: The Amnesty International Campaign to Save Darfur" around that same time (via Diffuser.fm). Berry also returned to R.E.M. for a night in 2009 when the group played Athens, Georgia, the birthplace of the band (via NME). Still close to his R.E.M. pals, he performed with Mike Mills and Peter Buck at Buck's 2013 wedding in Portland, Oregon, according to Willamette Week. Michael Stipe was also there and performed, too, but unfortunately all four R.E.M. members never took the stage together.
These days, Berry has stepped away from his tractor. He still lives on his farm, enjoying the quiet life, but he leaves the heavy labor to the property's caretaker, he told Kara Zuaro in a 2020 episode of her podcast "In Weird Cities." While he has continued to play music on his own over the years, he is "thrilled to be back" playing with others. Berry explained that he has been working with Mike Mantione of the band Five Eight in a new group called the Bad Ends for the past few years. He's "become a pretty good guitarist" after R.E.M., he said in this rare interview — and even confessed that he "never liked being a drummer."