How The Sex Pistols Felt About The Rock & Roll Hall Of Fame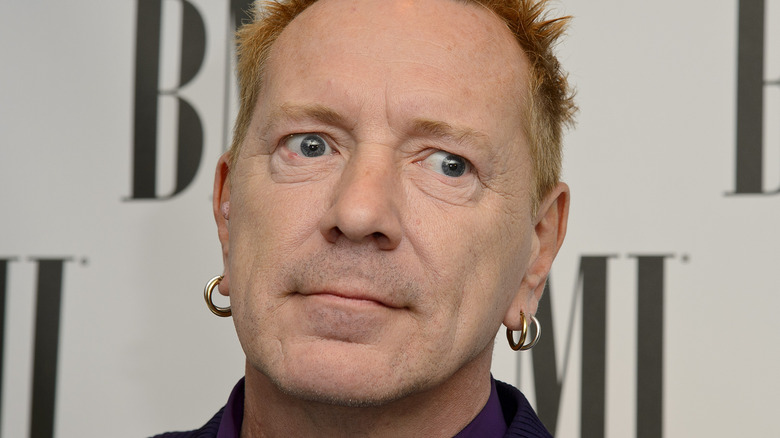 Ben A. Pruchnie/Getty Images
Before going ahead and reading this article, take a moment. Try to imagine to yourself: How would seminal U.K. punk rockers the Sex Pistols react to being told they were being inducted into the illustrious Rock & Roll Hall of Fame?
Chances are, what you're imagining is 100% right.
The Rock & Roll Hall of Fame is, without a doubt, a strange institution. For many of its detractors, it's the equivalent of a gallery for vandalism, or a walking tour of celebrated arson attacks; by formalizing rock 'n' roll's subversiveness, it seems to negate everything that makes it great. 
"Rock 'n' roll isn't even music, really. It's mistreating instruments to get feelings over," said Mark E. Smith of post-punk band The Fall, according to The Quietus. Tellingly, Smith is known to have been in attendance at the Sex Pistols' seminal performance at Manchester's Lesser Free Trade Hall in June 1976, which has been credited as the catalyst for the city's punk explosion, per the same source. 
In the context of the direction rock 'n' roll was taking at the time, punk can be seen as a reaction against the inflated pretentiousness of such genres as progressive rock, which had seen artists abandoning the rawness of rock music's origins in favor of arguably more self-indulgent posturing. So could we ever expect the Sex Pistols, led by snarling frontman Johnny Rotten and instrumental in supercharging such a rebellion, to allow respectability to be bestowed upon them?
The Sex Pistols: two fingers to the Rock & Roll Hall of Fame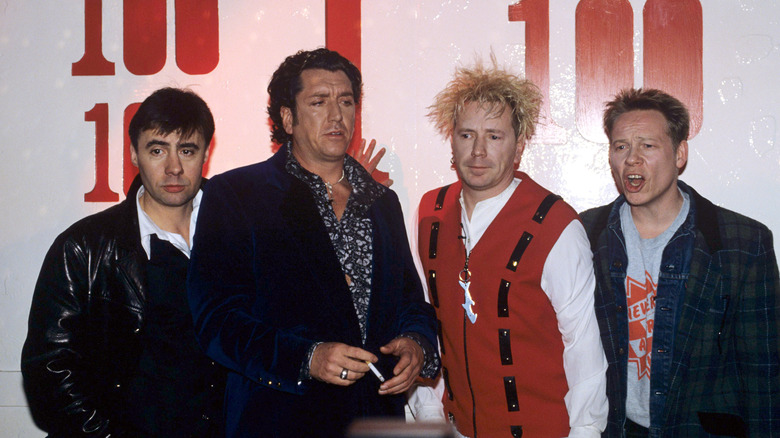 Brian Rasic/Getty Images
The Sex Pistols were inducted into the Rock & Roll Hall of Fame in 2006, alongside such luminaries as Blondie and Black Sabbath, according to Rolling Stone. It was the ceremony's 21st occasion, having been established in 1983 by Atlantic Records' Ahmet Ertegun and Rolling Stone founder Jann Wenner, per Britannica, but despite — or perhaps because of — the institution's prestigiousness, the Sex Pistols, predictably, were not in attendance. Instead, the group decided to boycott the event and had written a strongly worded open letter on their website, disowning their induction and pouring scorn on the organizers and judges, per Rolling Stone.
"Next to the Sex Pistols, rock and roll and that hall of fame is a p*** stain. Your museum. Urine in wine. We're not coming. We're not your monkeys. If you voted for us, hope you noted your reasons. Your anonymous as judges but your still music industry people. We're not coming. Your [sic] not paying attention. Outside the s***-stream is a real Sex Pistol," the letter read.
Despite the boycott, the Sex Pistols were inducted anyway, with Wenner stating that the members' awards would be waiting for them at the organization's headquarters in Cleveland, Ohio. "If they want to smash them into bits, they can do that, too," said Wenner, who read the band's statement aloud at the ceremony, according to Rolling Stone.