You Probably Didn't Know The Queen Was Once In The British Army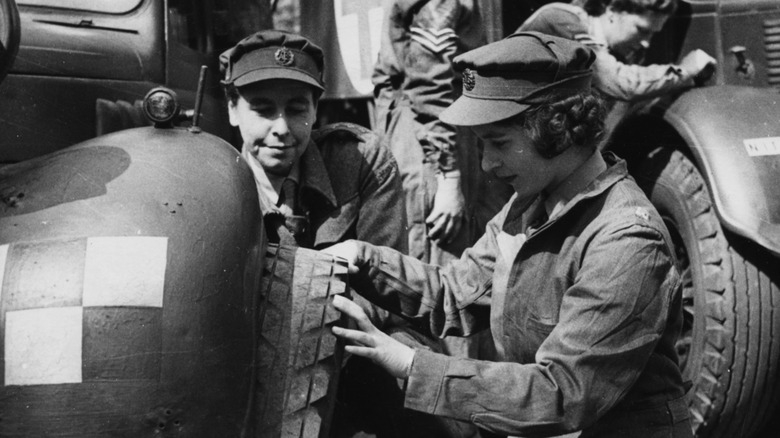 Central Press/Getty Images
Queen Elizabeth II's loyal subjects and detractors alike often find it difficult to answer the question: what does the Queen actually do? She may not be seen sending messages to the moon or performing other strenuous duties anymore, but many will be surprised to learn of one particular role she used to perform: As a princess, she was a member of the British Army.
As the royal family's official website explains, Elizabeth II is Head of the United Kingdom's Armed Forces. As she put it herself at the Armed Forces Muster in 2012, "...the Sovereign, and members of the Royal Family, are intimately associated with the Armed Forces and have been proud to serve in all three services."
Sure enough, she became a member of the Auxiliary Territorial Service in 1945, when she was still known as Princess Elizabeth. By so doing, she made history as the first female royal to take an active role in the British Army.
Queen Elizabeth II has always served her country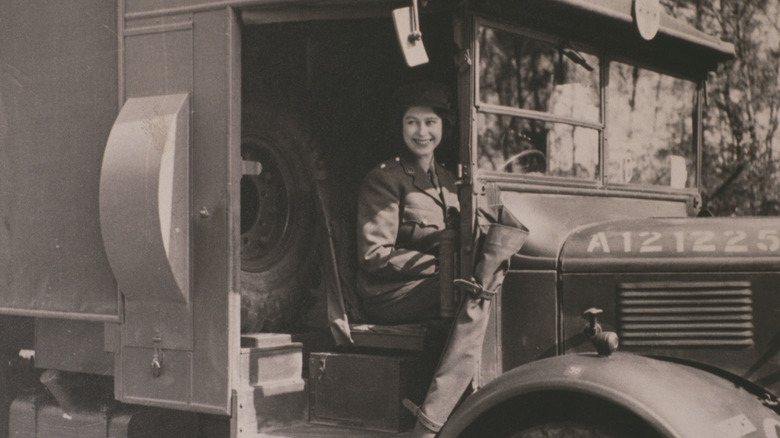 Bryn Colton/Getty Images
Eight years before she became queen upon the death of her father, George VI, Elizabeth was truck mechanic No. 230873 (per Mashable). She joined the Women's Auxiliary Territorial Service, expressing her desire to join at the age of 16. As Biography reports, it took over a year for the strong-willed young woman to convince her family to allow her to enlist, but she finally did so right at the close of her teenage years. And so she achieved her goal of doing her part and supporting the British people through World War II, a role her father (who was never expected to be king) took some time to grow into as well.
Elizabeth and the rest of the ATS "provided key support during the war, with its members serving as anti-aircraft gunners, radio operators, mechanics, and drivers."
Anything but prim and proper, Elizabeth genuinely wanted to make a difference and get her hands dirty. Literally, as Collier's Magazine reported in 1947: "One of her major joys was to get dirt under her nails and grease stains in her hands, and display these signs of labor to her friends."
Though the end of the war also brought the queen's service to a close, the chapter of her life that saw the press deem her "Princess Auto Mechanic" is a remarkable one (via Time). She probably doesn't service her own luxury vehicles today, though.