The Murderer Who Was The Real-Life Inspiration For 'The Clovehitch Killer'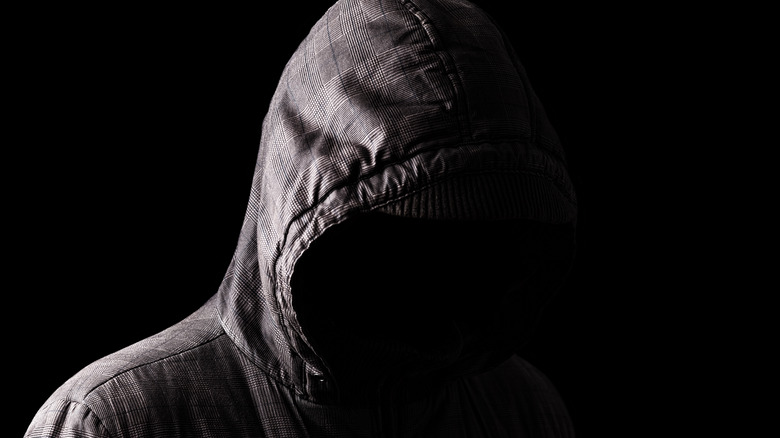 Shutterstock
The 2018 film "The Clovehitch Killer" tells the story of a teen who starts to suspect his dad is a serial killer known in their small town as the "Clovehitch Killer" for the signature knot style left at the murder scenes of 10 women in a Kentucky community. While the story is fictional, Dylan McDermott's character, Don Burnside, the father with a suspiciously shady past, is very much based on the real serial killer Dennis Rader, self-dubbed the BTK Killer, which stands for bind, torture, kill. 
According to Psychology Today, Rader talked about his obsession with knots as part of his killing ritual because it excited him sexually to tie people up and have full power over them. He said the clovehitch knot was his favorite. 
The movie review website Roger Ebert describes Burnside as a church-going family man who lives a town that's still grappling with 10 unsolved murders that took place a decade before the story begins. The killings seem to have stopped, but with the killer still at large, the murders are alive and well in the memories of the town residents. 
In the real case of the BTK Killer, Rader committed 10 murders sporadically from 1974 to 1991, all while living with his wife and raising his two children. The killings suddenly stopped and he wasn't heard from for 25 years, until 2004, when he started sending letters and items related to BTK to local media outlets, Biography reported. 
Rader pretended to be a pillar of the community, and everyone bought it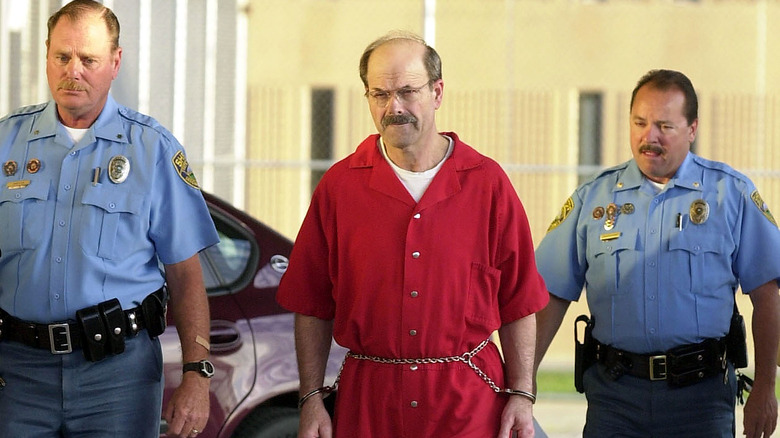 Pool/Getty Images
The serial-killing dad in "The Clovehitch Killer" is described by Roger Ebert as a "church-going guy who comes off as exceedingly normal." In real life, Rader was the president of his Lutheran Church, who in 1985 took his 53-year-old neighbor's body from her home, where he strangled her death, to the church, so he could take photographs of her "in bondage positions," according to CNN.
In the movie, Roger Ebert reported that the son's suspicions start when he borrows Burnside's truck and finds a crumpled photo of a woman in bondage, which was BTK's modus operandi — he often took photos of his crimes to remember them by. In an interview with FBI Profiler John Douglas posted on Mindhunters, Rader said, "It was all psychological. My whole thing when I went into someone's house was based on a fantasy of bondage ... Sex was never part of my fantasy either. I wanted power..."
Another parallel between Don Burnside and Dennis Rader is that Burnside is portrayed as a Boy Scout troop leader, and Rader served as a Cub Scout leader when his kids were small. However, unlike in "The Clovehitch Killer," it wasn't until Rader's children were grown and he was finally caught in 2005 that they learned their father was the BTK Killer. 
Rader's daughter, Kerry Rawson, told ABC News (via YouTube) police said to her, "Your dad has been arrested as BTK." Rawson said, "I was like, 'I think I'm gonna pass out.'"