This Is How The Green River Killer Avoided The Death Penalty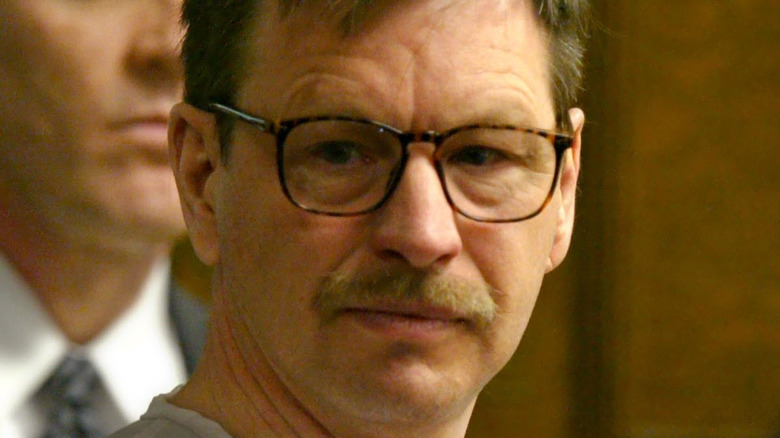 Pool/Getty Images
Seattle native Gary Ridgway pleaded guilty to 48 murders in 2003. At the time, that made him the most prolific serial killer in American history. Ridgway was not sentenced to death, however, because he struck a plea deal with the prosecution. He agreed to tell them where he stashed some of the bodies that had not yet been found in exchange for a sentence of life in prison instead of the possibility of the death penalty, according to CNN.  
Before Ridgway was caught, he was dubbed the "Green River Killer" after police found many of his victims in or near Washington's Green River. Crime Museum reported that almost all of his victims were sex workers — others were runaways — whom he would sometimes leave posed near the river. Other times, bodies were found together in groups. 
From 1982 to 1989, 42 bodies were found not just in or near the Green River, but also in wooded areas, ravines and near freeways in Seattle and Tacoma where Ridgway grew up, worked, and still called home. A list of those victims compiled by the Seattle Times and re-published by KIRO 7 in 2020 shows that the vast majority of Ridgway's victims were in their teens, while a few others were in their twenties or thirties.
According to the Washington Post, Ridgway murdered all of those victims between 1982 and 1984 — but he continued to kill in subsequent years albeit at a slower pace. 
Victims' families had mixed feelings about the plea deal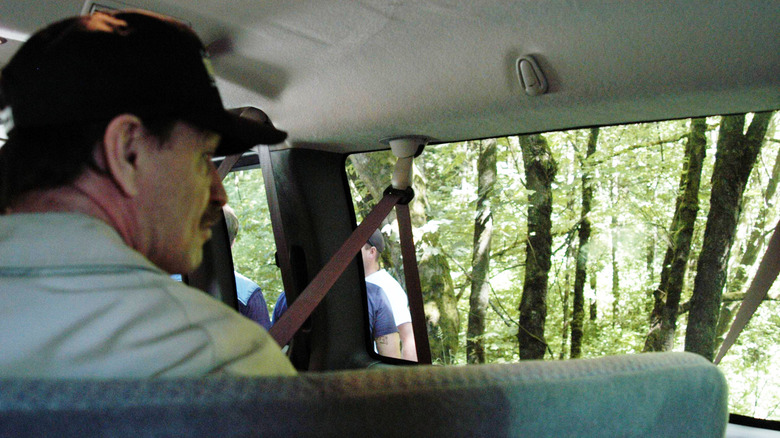 Getty Images/Getty Images
The Green River Killer was finally caught thanks to DNA evidence in 2001 that connected him to four murdered women, per Crime Museum, and he was charged in November that year. It took so long because, as the Washington Post reported, Ridgway was very disciplined and careful, never getting sloppy or letting it slip that he was anything other than a husband, father, and truck painter who went camping with his brothers and lived an ordinary life. 
By the time Ridgway was accused of being the Green River Killer, families of murdered teens and young women had gone decades knowing their daughters' killer was still out there, unaccountable for the pain he'd caused them. Others never even knew what happened to their daughters since their bodies weren't found. Some victims could not be identified. As recently as January 2021, a 14-year-old Jane Doe found in 1984 was finally identified and named as Ridgway's youngest known victim, Seattle's King 5 reported. 
According to a 2003 CNN article most — but not all — of the victims' families agreed with the plea deal that would spare Ridgway's life so that those whose daughters were still missing could have some kind of resolution. Prosecutor Jeff Baird told CNN in 2003, "These individuals are all in a state of grief. They are angry and upset. But I believe I can say with assurance that most of them — a majority of them — agree in principle with the plea agreement, and there are a few, I'm told, that do not."