This Is How Much John Denver Was Worth When He Died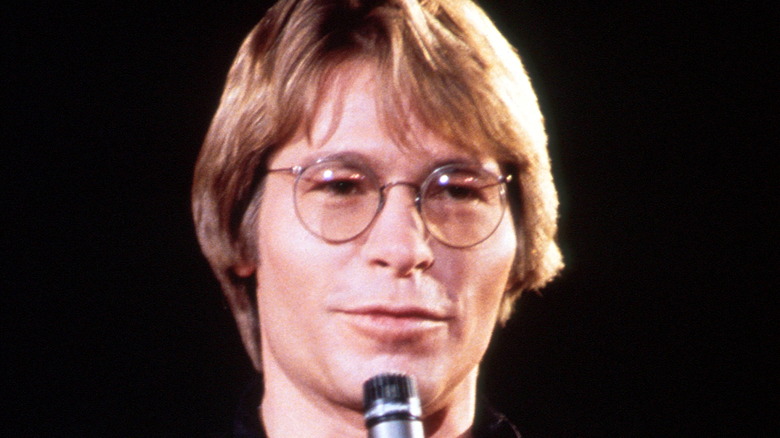 Michael Putland/Getty Images
With his sweet vocals and thoughtful lyrics, John Denver, born Henry John Deutschendorf, became "among the most beloved entertainers of his era," according to the Songwriters Hall of Fame. That translated into a profitable career spawning four No. 1 Billboard hits, a Grammy, 14 Gold and eight Platinum records, and a canon of classic songs such as "Sunshine On My Shoulders," "Rocky Mountain High," "Take Me Home, Country Roads" and "Annie's Song."
Besides selling 33 million records worldwide, Denver also dabbled in acting. His first film was 1977's "Oh, God!" opposite comedian George Burns. It earned $51 million at the box office and became the highest-grossing comedy to that point, according to John Denver's official website. 
He'd make several other movies and also appeared in a number of TV shows and specials, including three collaborations with Jim Henson's Muppets — once on "The Muppet Show" in 1979 and again in the holiday classics, "John Denver and the Muppets: A Christmas Together" and  "Rocky Mountain Holiday." 
His love of music started when he was a youngster and he learned to play his grandmother's Gibson guitar at 11. His first big gig happened in his early 20s when he became lead singer of the folk group, The Mitchell Trio, and he released three albums with them, according to his website. Denver also received recognition for his songwriting talents when popular trio Peter, Paul, and Mary re-recorded his song, "Leaving on a Jet Plane," in 1967, earning the only No. 1 hit of their career.
John Denver lost his life in a plane crash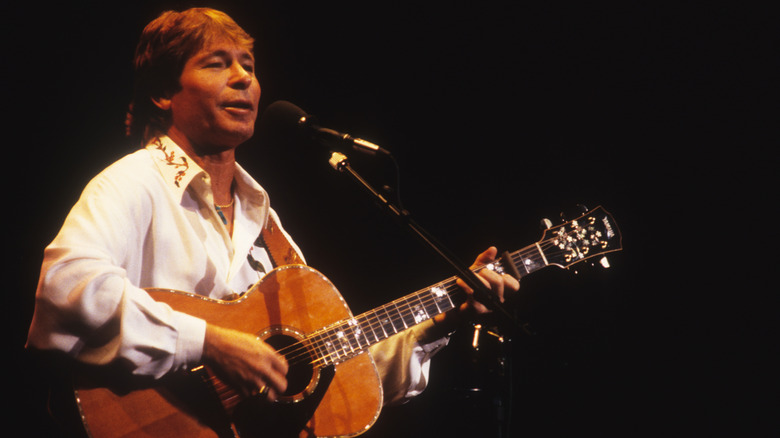 Jim Steinfeldt/Getty Images
His album, "Rhymes and Reasons," was released by Mercury RCA Records in 1969, according to Biography. This was followed by a string of somewhat successful records, including 1970's "Take Me to Tomorrow." But he'd explode with 1971's "Poems, Prayers, and Promises," reported AllMusic, which contained the hits "Take Me Home, Country Roads" and "Sunshine on My Shoulders." 
Denver found inspiration for his work in nature's beauty. He developed a passion for environmental causes, and he appeared in many benefit concerts. Denver also helped found The Hunger Project, a global initiative to end food insufficiency. 
Denver died on October 12, 1997, at the age of 53 when he crashed his experimental aircraft, a Rutan Long-EZ, into Monterey Bay in California after its fuel depleted. Denver, an experienced pilot who had clocked thousands of hours of flight time, lost control when trying to operate the fuel selector handle, reported AirSafe.com.
At the time, he was worth $60 million, according to Celebrity Net Worth. The website noted that his Aspen, Colorado 7,735-square-foot home sold soon after his death for $3.68 million.