The Tragic 1997 Death Of John Denver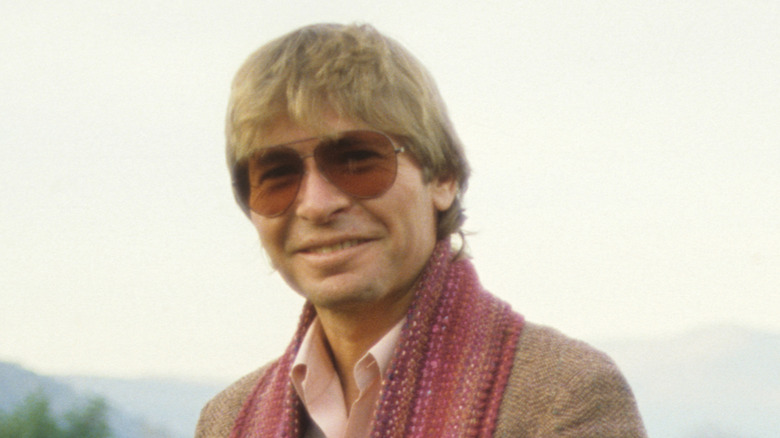 Luciano Viti/Getty Images
There's more to the life and death of singer-songwriter, John Denver than there might at first seem (via Country Thang Daily). Denver died in a plane crash in 1997 off the coast of California in Monterey Bay. Notably, Denver's first name wasn't John, his last name wasn't Denver, and one of his greatest hits, "Annie's Song," performed at innumerable weddings in the 1970s and beyond, was written about a woman he divorced after some 16 years of marriage, Ann Martell (per Songfacts). He was also an actor, an advocate for the environment, and an opponent of censorship (via American Rhetoric). And after his sudden and tragic death at the young age of 53, details emerged about Denver that contradicted the folk-rock hitmaker's squeaky-clean public image.
The man who would one day become John Denver was born in Roswell, New Mexico on December 31, 1943. An Air Force brat named Henry John Deutschendorf Jr. (try saying that five times fast), Denver was the son of an accomplished career pilot, adding extra poignancy to the fact that Denver died in an airplane accident. Denver's family moved a lot during John's childhood, as military families tend to do. From a young age, he was interested in music, and he received his first guitar when he was 11. The caveat being he had to promise to practice, which he did, in an era of wholesome popular music typified by well-known folk groups like The Kingston Trio and The New Christy Minstrels, among others, all of whom influenced Denver's sound (via John Denver).
Peter, Paul and Mary gave Denver his first big break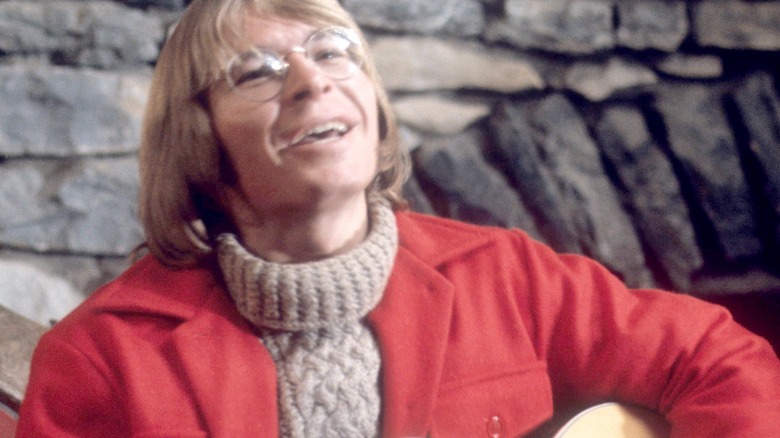 Robert Riger/Getty Images
By the mid-1960s, Denver joined the Chad Mitchell Trio, replacing Chad himself, and thereby transforming the group into simply The Mitchell Trio (via AllMusic). Denver's big break happened when popular folkies Peter, Paul and Mary turned his song "Leaving on a Jet Plane," a song that today ranks among Denver's most well-known tunes, into a sizable hit. From there, Denver would record albums with the Trio, then as a solo act, with songs like "Take Me Home, Country Roads," followed by a dizzying run of best-selling singles and albums, including "Annie's Song"  — all the while cultivating the clean-cut image of an environmentally-conscious singer-songwriter, especially with song like "Rocky Mountain High" in particular (per Songfacts).
In addition to his career in music, Denver maintained a lifelong interest in flight, likely inspired by his father. As John Denver writes, he dreamed of one day going to space and applied to be the first civilian in space on the Space Shuttle Challenger. He missed out on that opportunity to Christa McAuliffe, a teacher, who died along with the other crew members in 1986 when the Space Shuttle Challenger exploded shortly after liftoff, according to Biography. A short time after that, in the early 1990s, a darker side to Denver's personal life emerged when he was twice arrested on drunk driving charges, as the AP reports. Denver pleaded guilty to lesser charges in one case, while the second case ended in a hung jury. A retrial was set, but Denver died before it took place.
Some wondered if alcohol played a part in Denver's wreck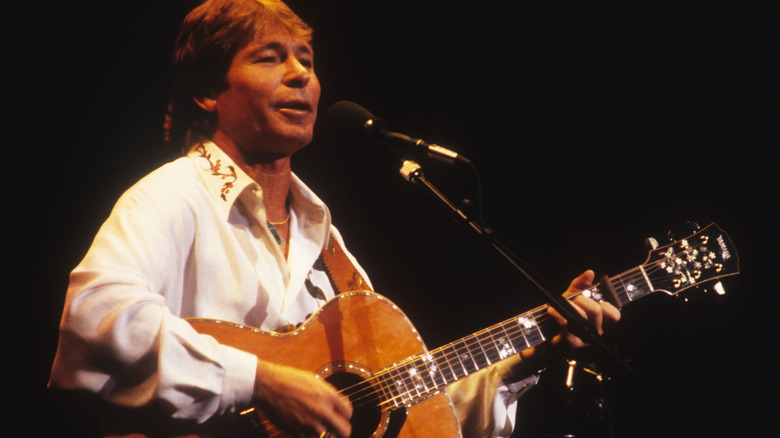 Jim Steinfeldt/Getty Images
With those DUIs on Denver's record, many wondered if drugs and alcohol had perhaps been a factor in the 1997 plane crash that killed him. That turned out not to be true, as Country Thang Daily writes. After a routine autopsy, no drugs or alcohol were found in his system. Due to Denver's record of driving while intoxicated, though, his flying license had been revoked at the time the fatal accident happened and therefore, he was flying illegally, as the AP reports. Unfortunately, that didn't stop him. The plane that Denver died in was a home-built experimental plane, and Denver was practicing takeoffs and landings in Monterey, California when he died.
According to the accident report, Denver was alone in the plane, so it's difficult to know for certain what happened, but pilot error is believed to have caused the accident. According to the National Transportation Safety Board, Denver, who'd informed the tower he would fly for another hour right before his plane went down, likely reached backward in the cockpit to switch fuel tanks when his body inadvertently shifted on the controls. That sent the plane into a spin from which he couldn't recover, due possibly to his inexperience flying that kind of aircraft. The engine of the plane was later recovered from 40 feet of water. Denver's official cause of death was blunt-force trauma. They had to use fingerprints to identify him, as dental record comparison was impossible.