Here's How Much Shawn Michaels Is Actually Worth Today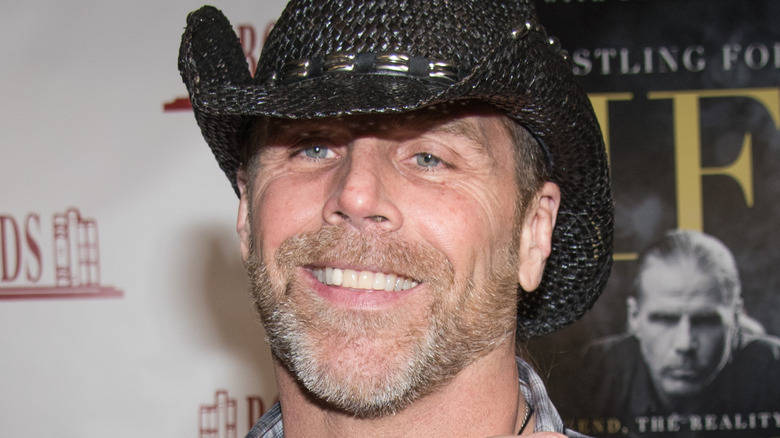 Dave Kotinsky/Getty Images
Though he's come out of retirement once before, former professional wrestler Shawn Michaels is a wrestling legend who has officially been retired since 2018. The sport entertainer made his World Wrestling Federation (now World Wrestling Entertainment) ring debut in 1988 as half of the tag team wrestling duo called The Midnight Rockers. Afterwards as a solo wrestler, he was known as "The Heartbreak Kid." Naturally with wrestling, rivalries are part of the job. And Michaels found himself in so many rivalries that his presence in the industry made him one of the most iconic and unforgettable wrestlers (via The Sportster). 
Throughout his career he would have feuds with other popular wrestlers such as Triple H, Kurt Angle, and most notably, his very first arch nemesis, Bret Hart. Michaels' ongoing beef with Hart would last for years, eventually spanning two decades. Despite it all, the rivalry was entertainment that kept viewers and fans tuned in, and also kept Michaels well paid.
Shawn Michaels net worth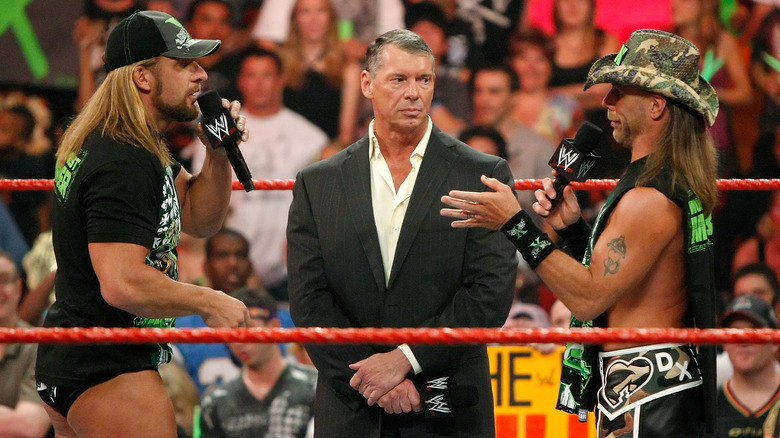 Ethan Miller/Getty Images
Born Michael Shawn Hickenbottom in Chandler, Arizona, Michaels entered the world on July 22, 1965. The now-55-year-old initially started wrestling with the American Wrestling Association in 1986 before joining the WWF (now WWE) in 1988.
He had a very celebrated wrestling career until he retired in 2010. But Michaels came out of retirement (posted on YouTube) in 2018 to take part in the WWE's The Crown Jewel event. He reunited with wrestlers and former rivals Triple H, The Undertaker, and Kane. However, just this March, Michaels admitted that he regretted the decision to come out of retirement, according to Digital Spy.
Perhaps Michaels might decide to return to the wrestling field once more, but if he does or doesn't, he has enough to live comfortably. Prior to giving up wrestling, Michaels participated in dozens of glorified WWE tournaments, such as Wrestlemania, Raw, and Smackdown. It all added up. His current net worth as of 2021 is estimated at $17 million, says Celebrity Net Worth.
Michaels will be the subject of the Sunday, May 16 edition of "WWE Legends," part of A&E's "Biography" series.