The True Crime Documentary Everyone Needs To Watch Immediately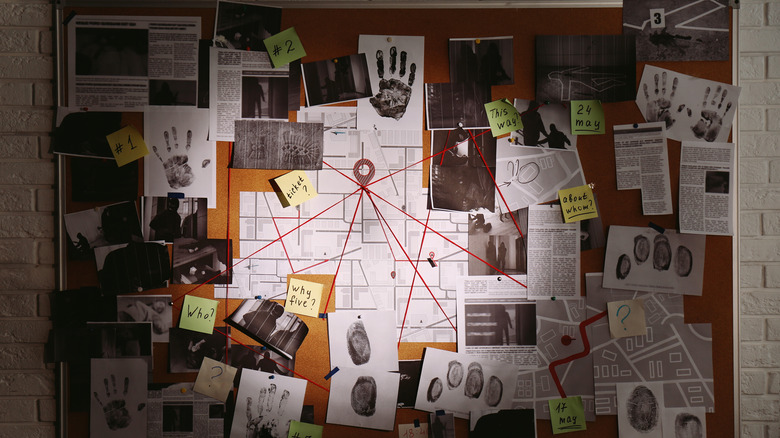 Shutterstock
True crime mania continues apace, and fortunately, the entertainment industry continues producing true crime documentaries so those who can't get enough of all things crime always have something new to watch, discuss, and obsess over. Grunge asked 670 people around the United States, "What true crime documentary do you think everyone needs to watch immediately?" and the responses should give even the most hardcore fans of true crime hours of disturbing, fascinating material. 
Tied for sixth place with 10.15% of the votes each are Netflix's "Operation Varsity Blues: The College Admissions Scandal" and HBO's "Allen v. Farrow." "Operation Varsity Blues" uses reenactments to report on the 2019 revelations that wealthy parents, including actors Lori Loughlin of "Full House" fame and Academy Award nominee Felicity Huffman, were, per Town & Country, "paying millions of dollars to bribe their kids' way into elite universities, whether by cheating on the SATs or conspiring with college coaches to get their unqualified children in as elite sports recruits." 
"Allen v. Farrow" explores what HBO calls "one of Hollywood's most notorious and public scandals" — the relationship and breakup of longtime romantic and creative partners Woody Allen and Mia Farrow. In 1992, Allen started an affair with Farrow's adopted daughter, college student Soon-Yi Previn, while still in a relationship with Farrow. Less than a year later, Allen and Farrow began a series of court battles after their adopted daughter Dylan Farrow accused her father of sexually molesting her, per Variety. 
Killers, explosions, a seemingly cursed hotel: True crime has it all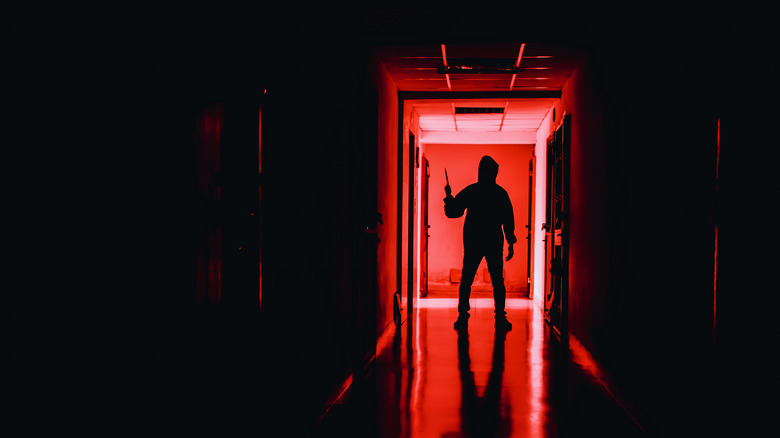 Shutterstock
A total of 15.97% of respondents recommended Netflix's "The Ripper," an investigation of "the late 1970s [when] British police struggle[d] to identify—let alone capture—the serial killer known throughout the world as the Yorkshire Ripper." Per Vox, the series was released just one month after the Ripper himself, Peter Sutcliffe, died in prison from COVID-19. Sutcliffe was finally apprehended in 1981 and was found guilty of murdering 13 people.
In third place is Netflix's "Murder Among the Mormons" with 17.91% of votes. This series tells the story of three explosions in 1985 Salt Lake City, Utah, that, as reported by Esquire, killed two people and were the work of religious document forger Mark Hoffman, who found himself in "a web of huge unpaid debts and lies." 
A total of 18.66% of respondents recommend Netflix's series "Crime Scene: The Vanishing at the Cecil Hotel," which details the infamous, crime-ridden history of the Los Angeles Cecil Hotel. Its notoriety reached a fervor in 2013, per the BBC, when Canadian student Elisa Lam was filmed acting strangely in a hotel elevator before her sudden disappearance. She was found dead in the hotel's water tank 19 days later.
The most highly recommended true crime documentary in our poll according to 27.16% of respondents is Netflix's "The Night Stalker: The Hunt for a Serial Killer." The series details the reign of terror of Richard Ramirez, who per Biography, "killed at least 14 people and raped and tortured at least two dozen more, mostly during the spring and summer of 1985."