Why Jimmy Page Hasn't Released New Music In Over 20 Years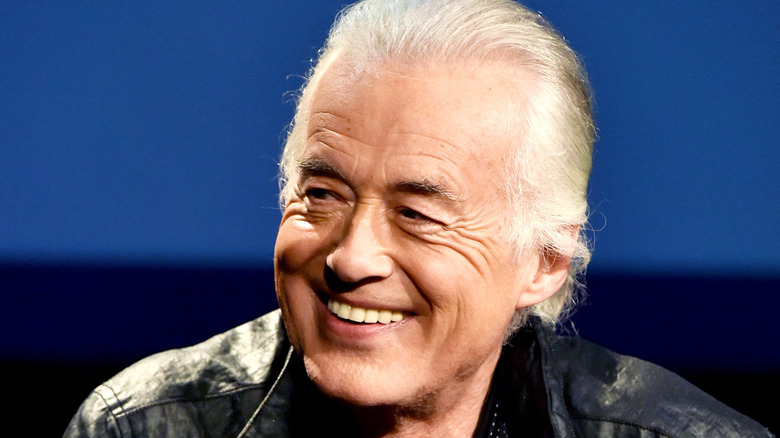 Kevin Winter/Getty Images
Fans of Led Zeppelin's Jimmy Page have been waiting for him to release new music for years. Since Zeppelin broke up in 1980, Page was able to get some musical projects going and eventually found his way for a short time with the band Firm. Even though Page and Firm would only last a couple years in the '80s, however, Page saw it as an important point in his life. "I don't have any regrets about doing that at all," Page told Uncut via Ultimate Classic Rock. Page would also work on a variety of projects involving music and his photo-based autobiography, per Classic Rock History.
The rock legend would go in a very different direction when penning the soundtrack for the 1982 sequel "Death Wish II." Page would also release his only solo album in 1988, titled "Outrider," which featured Robert Plant and Jason Bonham. In 2014, he released "Jimmy Page by Jimmy Page," an autobiography which consisted only of photographs covering his career. In 2020, Page would release "Jimmy Page: The Anthology," something of a companion piece to go along with his previous book, though this time with words written by Page.
There are Page's live performances with Diddy in 1998 when the Zeppelin song "Kashmir" was remixed and added to the soundtrack for the infamously horrible "Godzilla" remake. That same year, Page released his last new material with Led Zeppelin bandmate Robert Plant: "Walking Into Clarksdale."
Jimmy Page keeps busy working on projects all the time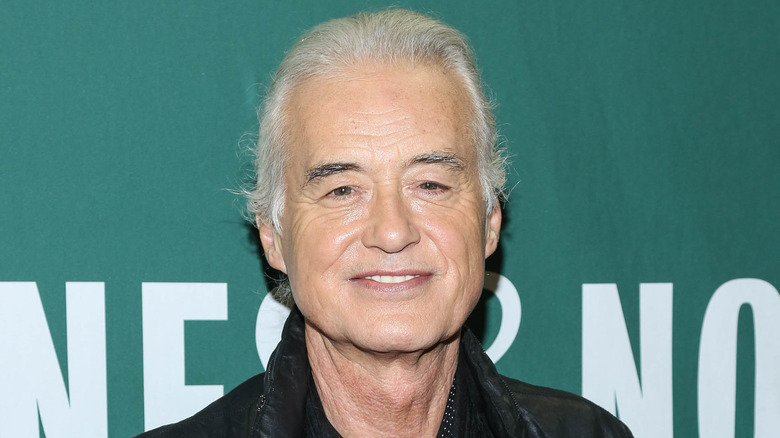 Rob Kim/Getty Images
While fans have been hoping for new music, Page has kept himself busy working on many different projects. In a 2020 interview with Outsider, Page said: "I'm never not doing something. ... And I'm never not doing something that's going to surprise people. It's like when I did a spoken word project with my girlfriend [2019's "Catalyst," with poet Scarlett Sabet]. Nobody was expecting me to do that, because nobody had done that before. ..." The guitar icon would later explain that he hasn't picked up any of his guitars in a long time, but during the pandemic lockdown, he was able to get back to playing. "One of the things I was complaining about before we all had to lock down was that I wasn't having enough time to play guitar. ... I was able to actually say ... 'You can do it every day now.' So, it's given me an opportunity ..."
Page also mentioned that his unreleased work with XYZ may come out at some point, which he called "really good music," and describes as "fascinating to listen to." XYZ was a project that included Page, Dave Lawson, along with Chris Squire and Alan White of Yes. While there's still hope for fans being able to listen to Page's older music, he has yet to tell the world when he'll release anything new. Maybe the lockdown will one day lead to a new song or album, but, until then, there's plenty of great Jimmy Page music to keep us going.