How Genesis Really Felt About I Can't Dance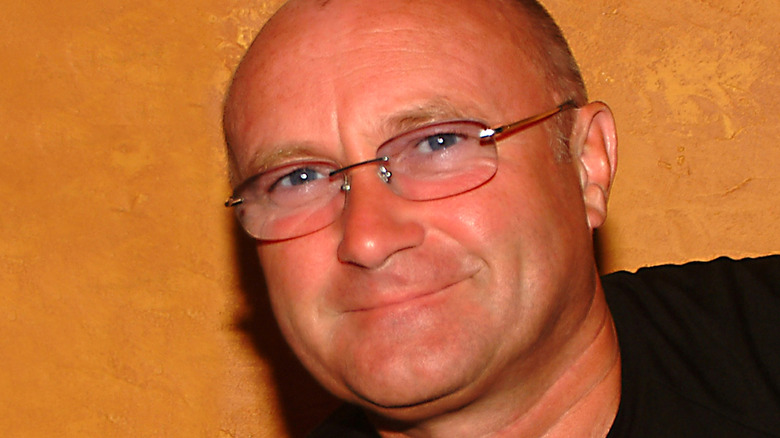 Shutterstock
Veteran British rock band Genesis built its career on long, ambitious, synth-based, prog-rock jam sessions, but you wouldn't know that from their final song to crack the U.S. top ten, "I Can't Dance." An unforgettable earworm based on a repetitive blues riff played over a synth bed with some goofy, self-deprecating lyrics, "I Can't Dance" sounds like something that would be more at home on a ZZ Top record than among Phil Collins and company's typical opuses. Despite all that, the song ended up anchoring the group's final album with Collins, "We Can't Dance," and spent seven weeks on the U.S. Billboard Hot 100, peaking respectably at No. 7.
Given all that, you might suspect that "I Can't Dance" was calculated to let the group go out with a bang before the band broke up. In reality, though, "I Can't Dance" was tossed off in a single session, and was, in Collins words, "A p*ss-take at the scenario of a jean commercial," per SongFacts. We've got the full story here.
Everything about "I Can't Dance" was ripped from a Levi's ad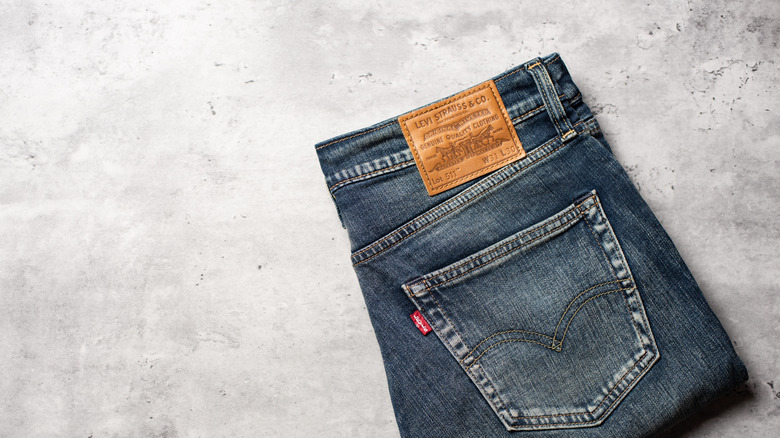 Shutterstock
When Genesis reconvened to record "We Can't Dance," all three members were already fairly deep into their solo careers. The upshot was that, having used their ideas elsewhere, all three musicians showed up for the recording sessions with no real ideas for the Genesis record. "We started this album with absolutely nothing," Collins was quoted in Ultimate Classic Rock. "It was just us going into the studio and improvising our way around. There are no rules."
Often this meant taking inspiration from whatever was around — including television commercials. Reportedly, the group was inspired by a Levi's jeans commercial that featured the Clash song "Should I Stay or Should I Go" (you can watch it on YouTube here). Guitarist Mike Rutherford started playing the riff from the Clash number, but slowed it down and gave it a bit of a swing; at some point, Collins spontaneously came up with the line "I can't dance." And suddenly, the song had both a riff and a hook.
"I Can't Dance" wasn't about facing middle-age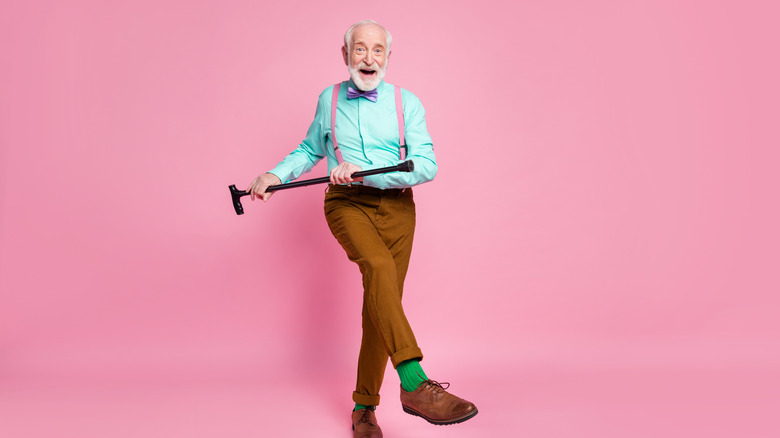 Shutterstock
Upon its debut, the song was perceived by many (including The Daily Vault's Christopher Thelen) as the band members poking fun at themselves for being middle-aged and out-of-touch, but in fact, everything about the song was inspired by that Levi's commercial. When Collins sings, "I can't dance/I can't talk/only thing about me is the way that I walk," he's speaking not for himself but the male model in the commercial. "It's not about being unable to dance," Collins said (quoted, again, at SongFacts). "It's about guys that look good but can't string a sentence together." (As Collins demonstrates at the end of the music video for the song, he actually can dance quite admirably.)
As it turns out, everything about the song was tossed together in a single session — the riff, the drums (played on a sampler by keyboardist Tony Banks), and the lyrics — which Phil Collins ad-libbed, based on the commercial. "We knew if we worked on it, we would ruin it," Banks said. "It shows a certain direction we could go in for certain songs, which is totally opposite what Genesis used to do in the past, which was to overblow a thing — take one idea and make it massive. This was taking an idea and leaving it really small and making it work." Sometimes a dashed-off idea can go on to conquer the world — or at least the charts.