Why The 1982 Genesis Reunion Was A Matter Of Life Or Death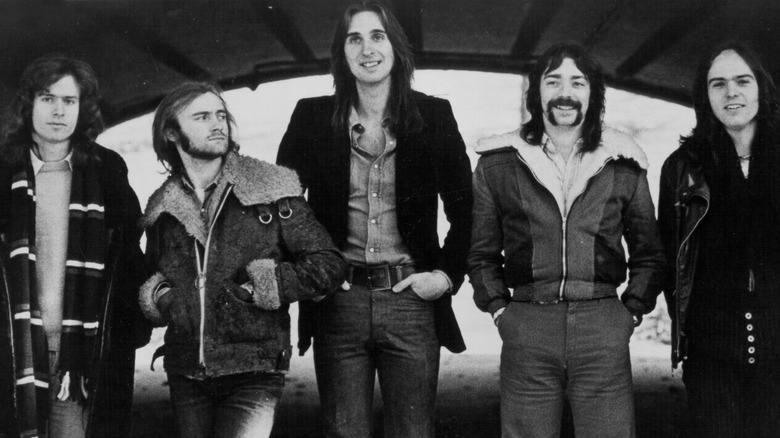 Michael Ochs Archives/Getty Images
Singer and musician Peter Gabriel walked away from the band Genesis in 1975, but, only a few years later, a desperate situation inspired him to team up with his former bandmates. Gabriel had launched the World of Music and Dance (WOMAD) festival in July 1982, which featured an amazing array of performers. The Drummers of Burundi, Musiciens du Nil from Egypt, and Tian Jin dancers from China, appeared along with such acts as The Beat and The Chieftains (via Rolling Stone). Gabriel told The New York Times that "I've been using a lot of third-world rhythms in my newer music ... The festival was intended to help shift public attention back to the sources of these rhythms."
The three-day event helped raise the profile of world music, but it left Gabriel in terrible financial shape. "The debts were more than I could ever hope to sort out personally," Gabriel explained to Rolling Stone. "I had some horrible phone calls and death threats from people I owed money to. It was a very oppressive nightmare." Worried that he wasn't a big enough draw as a solo act, Gabriel turned to his former Genesis bandmates for help. Fortunately he left the group on good terms so they were happy to lend a helping hand. Gabriel and Genesis decided on a special one-night-only reunion.
Genesis reunion rescues Peter Gabriel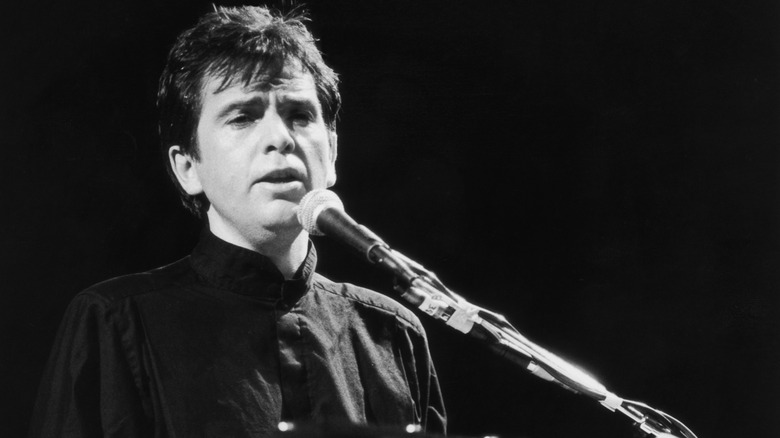 Dave Hogan/Getty Images
Known as the Six of the Best Concert, the benefit for WOMAD was held in Milton Keynes, England, on October 2, 1982. Genesis member Mike Rutherford said that "We did it on my birthday. I mainly remember the incredible mud and rain," according to Louder. The opening acts included John Martyn and the Blues Band. Known for his unusual costumes and stage antics, Gabriel didn't disappoint the crowds, arriving for the first number, "Back in N.Y.C." in a coffin (via Rolling Stone). Still he felt a bit rusty when performing such Genesis songs as "Supper's Ready" and "In the Cage," telling Rolling Stone that "It was a bit like going to school when you haven't been there for thirty years." His old bandmates also joined him on his solo hit, "Solsbury Hill."
After that fateful night, Gabriel avoided possible bodily harm and the wrath of his creditors. The benefit concert had earned enough money to cover much of the WOMAD festival's debts. The festival survived this near disaster, though struggled "from month to month, and a lot of penny-pinching went on for years after," said Thomas Brooman, one of the event's founders (via Real World Records). Despite its nearly fatal (for Gabriel at least) beginnings, the festival continues to this day.