How A Genesis Hit Resulted In A Phil Collins Lawsuit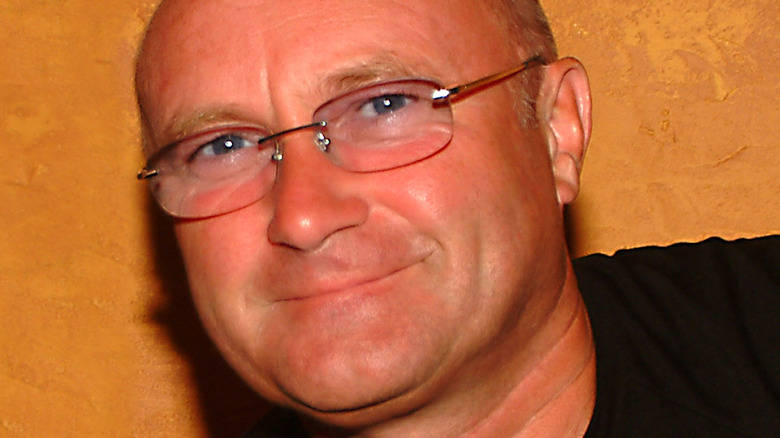 Shutterstock
In the '80s, Phil Collins and his legendary rock band Genesis climbed the charts and toured around the world as one of the biggest bands of the time — and laid the groundwork for Collins' future success as a solo artist. If there was one thing Collins's loved during this period, it was creating a sound rich with horns to accompany his melodies and vibrant percussion. To achieve this, he brought on board the Phenix Horns — the brass section of Earth, Wind & Fire, whom he'd previously invited to work on the Genesis hit, "No Reply at All." It was a collaboration that would deepen when Collins invited the Horns to play on more of his solo work. Collins would release his debut solo album "Face Value" in 1981, taking the songwriting drummer to new heights.
However, many years later, in 2000, Collins would file a lawsuit against Louis Satterfield and Rahmlee Davis (two members from the Phenix Horns) for receiving too many royalties from the music they worked on. According to MTV, Collins claimed they were paid royalties on 15 tracks from the 1990 album, "Serious Hits ... Live!," when they should have only been getting paid for five tracks. Collins would end up taking Satterfield and Davis to London's High Court and suing the two for over $400,000 in royalties.
Phil Collins wins in court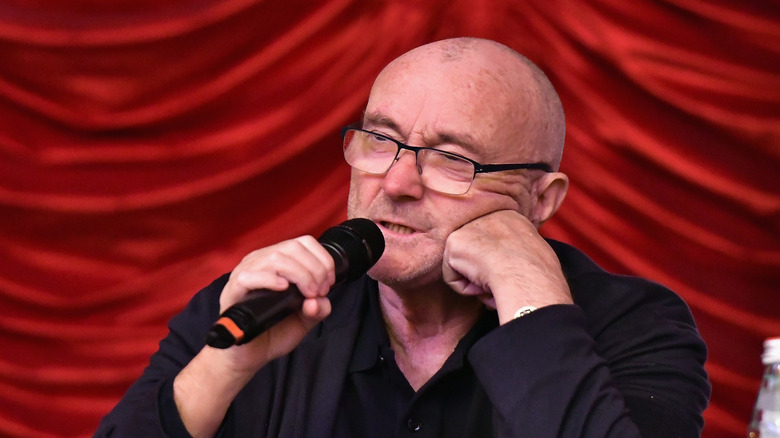 Gustavo Caballero/Getty Images
According to the BBC, it all began in 1997 when Collins' company's chief accountant wrote to Satterfield and Davis to tell them they'd been overpaid by $345,000 (£215,600) worldwide and the money would be retrieved from "future royalties earned." The money that was overpaid, was due to an error caused by Collins' company, per Variety. Both members claimed they responded but received, well, "no reply at all" from Collins. After not responding, and stopping royalties from being paid, Collins would press on and finally bring the members to court. The members also claimed they only were paid for session and touring fees for all the albums, minus royalties on the live album, according to the BBC.
Even though Phil Collins would win the case, there wouldn't be much for him to celebrate besides a win itself. The judge said it was "highly regrettable" that things couldn't be resolved before going to court. He also criticized Collins' company for the way things were handled. Per Variety, the judge halved the amount Collins demanded and ruled that both members would not have to repay any of the money.