This Is How Much Maynard James Keenan Is Actually Worth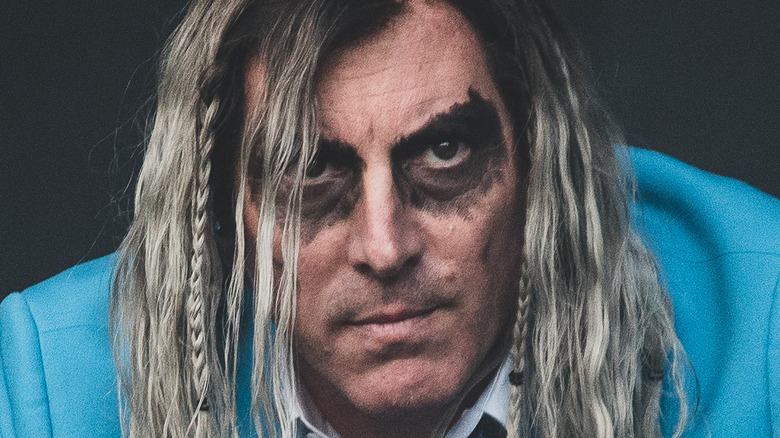 Shutterstock
Vintner, Brazilian Jiu-Jitsu practitioner, U.S. Army veteran, and of course, lead singer of Tool, A Perfect Circle, and Puscifer, James Herbert "Maynard" Keenan (MJK) is definitely one of rock's more standout persons. He's undergone some pretty dramatic and sinuous changes from the early days of L.A.-centric, post-punk Tool in the early '90s — described in Loudersound — but retained more than a bit of the same intolerance for bulls*** and fervid intensity that's defined his quest to "embrace friction, tension, transitions, changes and to work with them," as Loudwire quotes. And indeed, it was frustration and consternation with West Point, art school, and the "weird hypocrisy in this dog and pony show" of the music and film industry in California that led Maynard to realize he was going to wind up either "a serial killer or a rock star," as he puts it in Rolling Stone.  
It's impressive, then, and perhaps not nearly as contradictory as one might think, that this early sense of aimlessness, futility, and strife drove Maynard to the success and fulfillment he currently enjoys. It started with Tool ("Opiate" in 1992), then a Perfect Circle ("Mer de Noms" in 2000), and continued with his wine (Caduceus Cellars started in 2004) even before he started on his now four-album-strong Puscifer catalog as a side project in 2007. He's leveraged one into the other, and even if he'd prefer it not to be the case, his name in rock drove the early attention Caduceus Cellars received.
A bedrock of rock earnings layered with wine businesses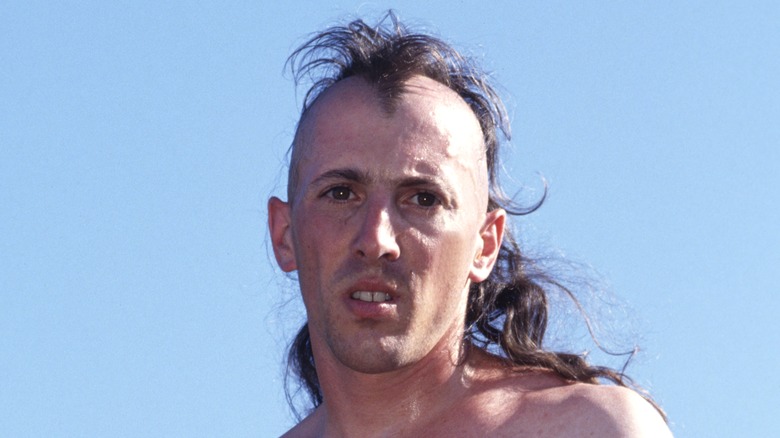 Tim Mosenfelder/Getty Images
So when we take a look at Maynard James Maynard's earnings, it's a bit difficult to separate his income as a business owner from his earnings as a musician. Overall, as Celebrity Net Worth tells us, Maynard is worth $60 million. That's taking into account all bands, side gigs in movies cataloged on IMDb, his businesses Merkin Vineyards and Caduceus Cellars, and his partnership in the 80-acre vineyard Stronghold Vineyards. 
Maynard may have more or less "checked out" of Tool, as Riverfront Times argues, but it's the vehicle that funded his early success, nonetheless. The Richest charted Maynard's annual earnings through 2009, at which time they calculated his net worth to be $45 million. "Opiate" in 1992 garnered Maynard over $1 million, and "Undertow," the following year, $3 million. "Aenima" in 1996 earned him $3.6 million; "Mer de Noms" in 2000, $2 million; "Lateralus" in 2001, $3 million; and on it goes. Since Tool took their 13-year break from 2006 to 2019 (when they released "Fear Inoculum"), A Perfect Circle took a 14-year break from 2004 to 2018 (when they released "Eat the Elephant"), and Puscifer sales have never been through the roof, it stands to reason that a good chunk of Maynard's current fortune comes from his dealings in the wine industry.
At the very least, Maynard's drive, enigmatic personality, and tendency toward privacy will likely continue to garner attention and fuel his financial success, no matter what he does.