The Creepy Truth About William Bradford's Collection Of Photographs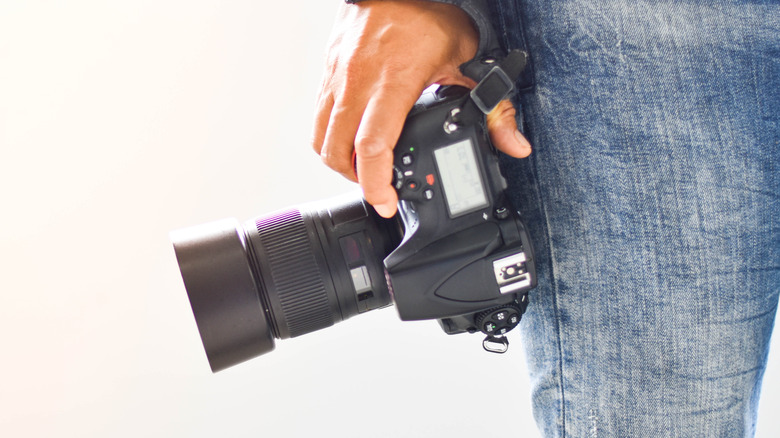 Shutterstock
William Bradford was convicted of killing 21-year-old Shari Miller and 15-year-old Tracey Campbell within about a week of each other in 1984. It was Bradford's habit of taking photos of women, promising them he'd help with their modeling careers, that ultimately lead to him being charged with both killings.
Neither murder was random. In a summary of the case published on CaseText, it says Bradford had known Miller for a couple of years because she had once worked at a bar where he frequented. In the case of Campbell, she and her family lived in the same apartments, and Bradford had befriended Campbell's cousin, Todd, so it was known that Bradford was a photographer. He often told women them he could help get them into modeling.
According to the case files, Miller had been killed first — sometime around July 5 or 6. Her body was found wrapped in a quilt and lying in a Los Angeles parking lot. She'd been tied up, strangled, and had her nipples cut off — along with tattooed skin — and police did not know who she was. She was referred to as "Jane Doe 60."
Then, on July 12, Campbell went missing just a day after asking Bradford to take photos of her so she could start a portfolio. While police didn't have a body or know what happened to the teen, Bradford had also not been home for a couple of days after the girl was reported missing, making him a suspect. Eventually, the cops seized his photographs. 
Police believe Bradford photographed his victims before killing them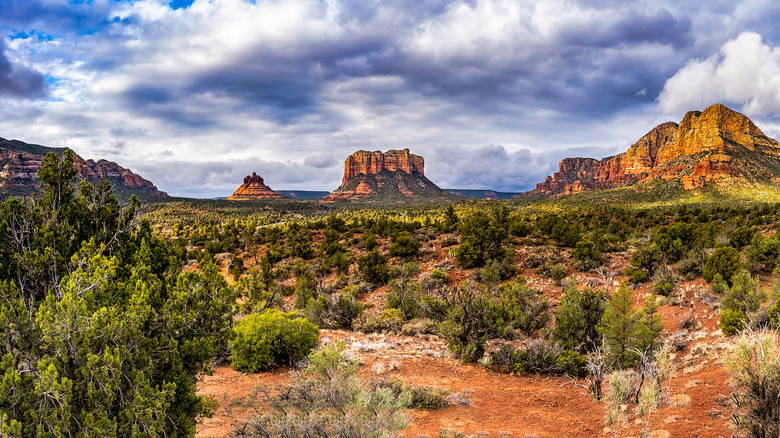 Shutterstock
According to the case files, while investigators never found photos of Campbell, they did notice that there were many photos of a woman that were taken out in the desert that looked like their Jane Doe 60. The finally managed to identify her as Shari Miller by running her fingerprints. They now knew their suspect in the missing teen case had recently taken photos of a murdered woman. 
William Bradford had lots of photos of women, but at the time police were focused on Miller and Campbell, whose body was finally found on Aug. 11 in the same remote desert area where Bradford was known to frequent, and where police believed the photos of Miller were taken. She had been strangled to death, like Miller. 
Bradford was convicted in 1987 and police kept hundreds of his photos in evidence for two decades before the LAPD released 54 of the photos of women to the public in 2006 in an effort to find out if any of them were victims of Bradford, according to CBS News. The podcast, Murdersquad, reported 39 of the women were identified — most were alive, but one was a known murder victim. 
Fifteen women still remain unidentified, and there are three Jane Does that were found in the desert — cold cases that could've easily been killings done by Bradford. In fact, According to the Los Angeles Times, during the penalty phase of his trial, Bradford said, "Think of how many you don't even know about."