This Is How Much Bruce Springsteen Is Actually Worth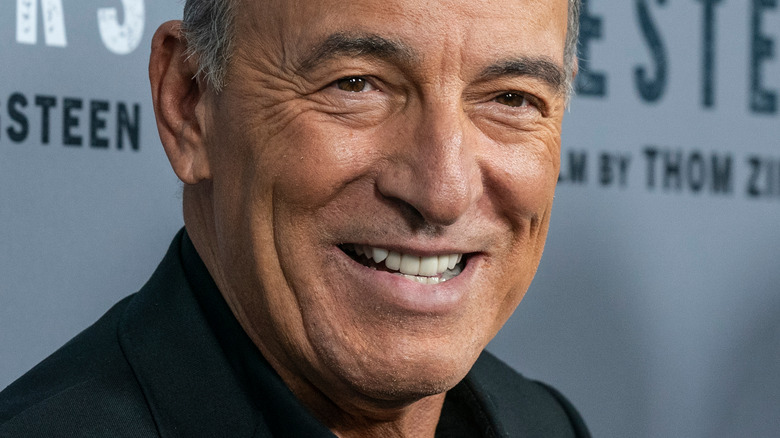 Shutterstock
The Boss makes bank. The singer, songwriter, and musician racks up the awards, too — with 20 Grammy Awards, four American Music Awards, two Golden Globe Awards, and an Academy Award. He was inducted into the Rock and Roll Hall of Fame in 1999, according to Cleveland.com.
His decades-long career spawned hit albums like "Born in the U.S.A.," Springsteen's biggest commercial success and his seventh studio product. The top-selling record of 1985, per On the Records, sold more than 30 million copies worldwide and made Springsteen the first artist to have seven top-10 hits from the same disc.
Springsteen started his career in the 1960s, and performed with a variety of bands, including Earth and the Bruce Springsteen Band. Famed music executive Clive Davis offered him a deal with Columbia Records in 1972 and Springsteen's debut effort "Greetings from Asbury Park" came out in January 1973, featuring the E Street Band (via the Chicago Tribune).
His initial work received critical acclaim, but lackluster sales. That would change with his third studio project, "Born to Run," in 1975. It would peak on the Billboard 200 at No. 3, as reported by Biography. The music offered Springsteen's musings on the American Dream and drew inspiration from his New Jersey childhood.
"The River" became his first No. 1 on the Billboard charts in 1980, according to AllMusic. It sold five million copies and offered the public the hits "Hungry Heart" and "Fade Away." Springsteen next offered "Nebraska" in 1982, which sold about a million copies.
Springsteen finds critical and financial success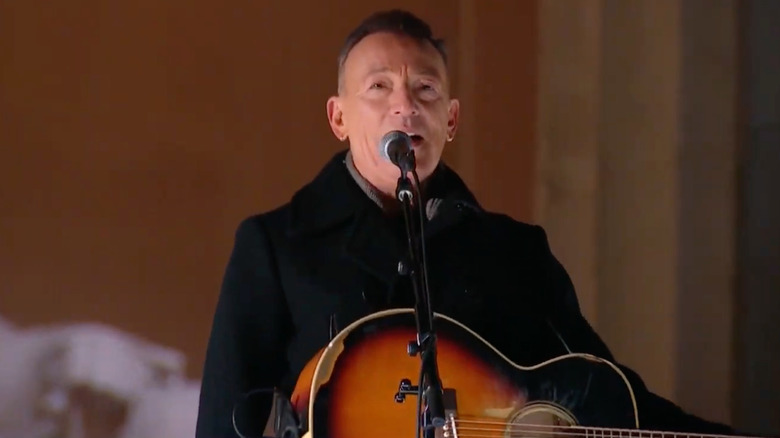 Handout/Getty Images
He'd go on to win the 1994 Academy Award for "Streets of Philadelphia" and receive the Grammy for Best Rock Album of the Year for 2002's "The Rising" (via IMDb). Bruce Springsteen's net worth is about $500 million, according to Celebrity Net Worth. He earns about $80 million yearly for various musical and entertainment projects like his 2017-18 stint on Broadway. He also owns a vast amount of real estate, including a 384-acre farm in Colts Neck, New Jersey, and a 4.5-acre Beverly Hills mansion. 
Springsteen's 21st studio album, with a theme that celebrates the American West, is scheduled to appear soon, per Classic Rock & Culture. Springsteen spoke about his connection to the area when he received the 2021 Woody Guthrie Prize, an honor that acknowledges an artist that advocates social justice in their work. "After my first two or three records I thought I don't want to be labeled," he explained to Billboard magazine.
"I love New Jersey. I'm from there [but] I'm interested in the country at large. [Guthrie] took in the whole country and a whole vision that I found very, very compelling and necessary and attractive and I wanted to try to fill just a little tiny bit of those shoes."