What You Didn't Know About Kobe Bryant's Rapping Career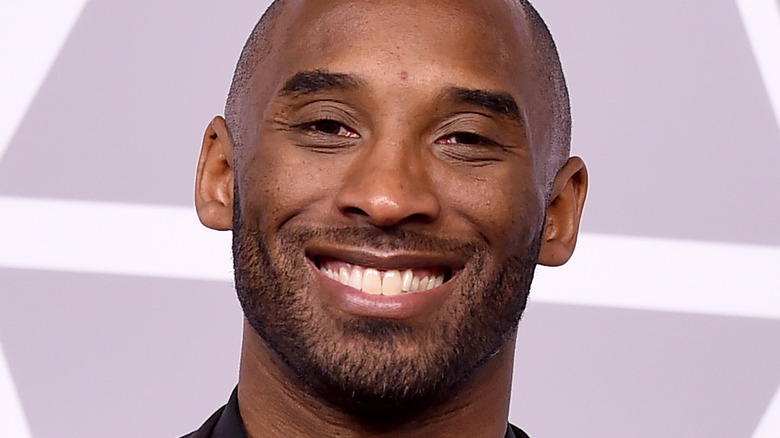 Kevin Winter/Getty Images
The NBA inducted Kobe Bryant into its 2020 Hall of Fame on May 15, reports ESPN. The celebratory awards ceremony held the previous day was attended by the late basketball player's wife Vanessa and his oldest daughter Natalia, who accepted the inductee's jacket and ring on his behalf, per People Magazine. As one of the most legendary basketball players of modern times, Bryant's sudden and unfortunate death last year remains a very sore and fresh memory for a lot of basketball fans, as well as current and former players. And his legacy has not been ignored, nor has his other talents off the court.
Besides his decorated athletic career, Bryant was also an Oscar-winning filmmaker, per Bleacher Report, and he even had a music career. More specifically, he was a rapper once upon a time. It was actually quite early after getting drafted into the NBA that Bryant dabbled in rap music. A quick search will turn up a few of his songs and collaborations with other artists. But he actually was a signed artist and put out an album.
Bryant's one and only album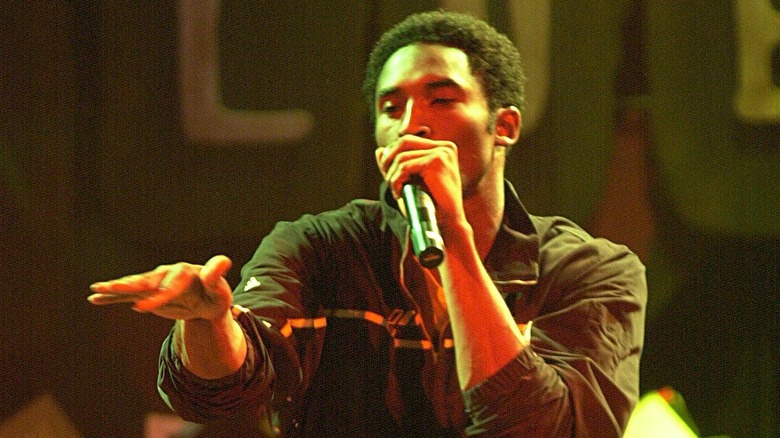 Steve W. Grayson/Getty Images
Bryant was once signed to Sony. He released his debut and only album, titled "Visions," under Columbia Records in 2000. His self-titled single "K.O.B.E." (posted on YouTube) even featured supermodel Tyra Banks. He even performed the song at the 2000 NBA All-Star Game (pictured). But also on the project was a previous record he rapped over — his own remix to Destiny's Child first hit single, "No, No, No." So pretty much in 1998, he was kicking off the beginning stages of getting serious about his music, according to Grantland.
Bryant was not the first nor the last athlete to try out a career in rap music. Dame Lillard's music is quite as popular as his gameplay. And Shaq once rapped, too, and now deejays. Yet, Bryant definitely had a unique pathway despite it being short-lived.
His first stint all started out with a rap group composed of himself and a few childhood friends. The four-member group was called Cheizaw, per Grantland. But as it commonly happens in music, the group saw some member additions and subtractions. By the time they signed with the label, the formerly seven-member group was now a sextet — Bryant and five others. Soon enough, however, Bryant's star power was the only focus of label execs. Other members of the group sensed that, and eventually became second fiddle.
Bryant's rap career dies and then revives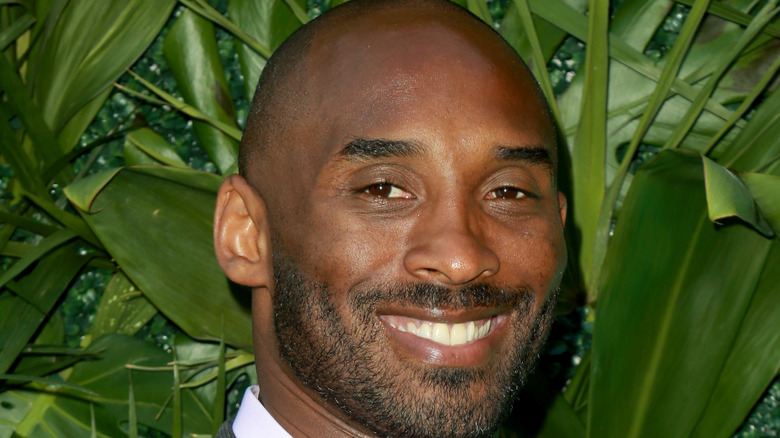 Leon Bennett/Getty Images
Not only did the group once known as Cheizaw fizzle out afterward, when the time came close for Bryant's album debut, the label wanted him to change his sound and adhere to a more bubblegum type of rap (or rated E for everyone). Per Grantland, Bryant was not a fan of this change. "Visions" was released anyway. Later, Bryant found his way back to the type of rap music he was more interested in creating: gangsta rap. In turn, Sony was no longer a fan of his, and they let Bryant go.
Still, he had high hopes and promises for this new musical direction and started his own label. Heads High Entertainment as he called it would turn out to be just as short-lived as his rap career. Bryant never released any albums under the label, and he completely stopped rapping. His athletic career soared and people slowly forgot about his music. However, an album he recorded has been making the waves on the internet lately, reports Deadline, and fans are now revisiting the late basketball player's music once again.