How Much James Dean Was Worth When He Died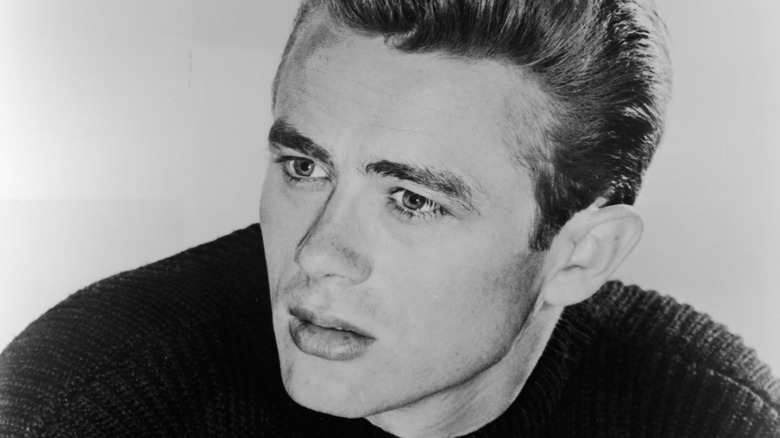 Hulton Archive/Getty Images
James Dean remains one of the most iconic movie stars of all time despite having a very brief career cut short by a tragic car crash that left him dead at just 24 years old. Born February 8, 1931, in Marion, Indiana, Dean graduated from high school and moved to California where he attended Santa Monica City College before transferring to the University of California, Los Angeles, where he majored in theater (via Biography). 
After appearing in a school production of "Macbeth," Dean dropped out to pursue his career. He appeared in a Pepsi commercial as well as in two movies, "Fixed Bayonets!" and "Sailors Beware," neither of which earned him a credit. He also worked as a parking lot attendant at CBS Studios. He met radio director Robert Brackett, who was a mentor to Dean as well as, rumor has it, a romantic partner. Eventually, Dean moved to New York and studied acting at Lee Strasburg's famous Actors Studio. Television roles in "Kraft Television Theatre," "Omnibus," and "General Electric Theater" followed. He briefly acted on Broadway in "See The Jaguar" and appeared in the 1954 film "The Immortalist," which led to interest from Hollywood.
In 1955, Dean starred in the film adaptation of the John Steinbeck novel "East of Eden." He was reportedly cast by director Elia Kazan after meeting with Steinbeck, who thought he was a perfect choice for the role of Caleb Trask. According to IMDb, "East of Eden" was the only one of the three films in which he starred that Dean saw in its entirety. 
"Jimmy did most of the directing"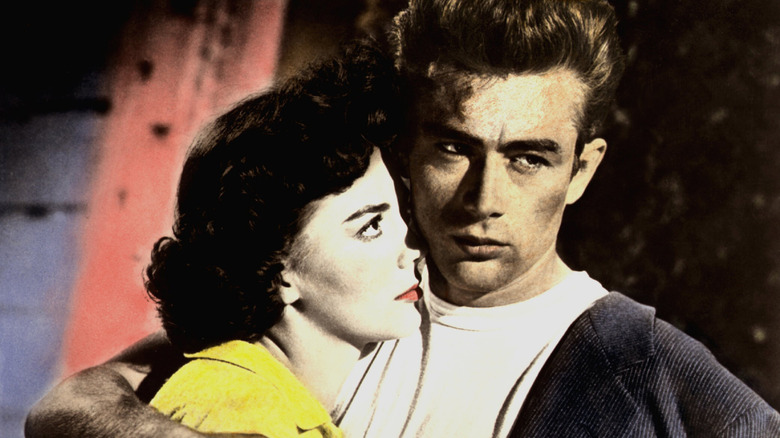 United Archives/Getty Images
"Rebel Without A Cause" was also released in 1955 and Dean's performance as the disaffected, rebellious teen Jim Stark who falls in love with Judy, played by Natalie Wood, remains famous. Per IMDb, director Nicholas Ray was so impressed by James Dean's method style of acting, he let it control the entire structure and mood of the film. Actress Ann Doran, who played Dean's mother, was quoted as saying "Jimmy did most of the directing. He gave us our lines; he dominated the entire thing ... Nick seemed to be mesmerized by Jimmy." Dean followed up "Rebel Without A Cause" with his final film, "Giant," in which he played the role of ranch hand Jett Rink opposite Rock Hudson and Elizabeth Taylor. 
On September 30, 1955, Dean, who raced cars professionally in his spare time, drove his new Porsche 550 Spyder to a race in Salinas, California, according to Biography. He was in a head-on crash with another car on Route 466 and killed almost instantly. After his death, he became the first person to be nominated for a posthumous Academy Award for his role in "Giant." He was then nominated for a second Oscar in 1956 for "East of Eden," making him the only person in history to be nominated for two posthumous Oscars. 
As reported by Celebrity Net Worth, at the time of his death, Dean was worth $96,000, or about $920,000 today. His checking account had a balance of $3,256.48. Today, his estate earns about $5 million annually from various licensing arrangements, making Dean one of the world's highest-earning dead celebrities.