Here's How Much Rick Astley Is Worth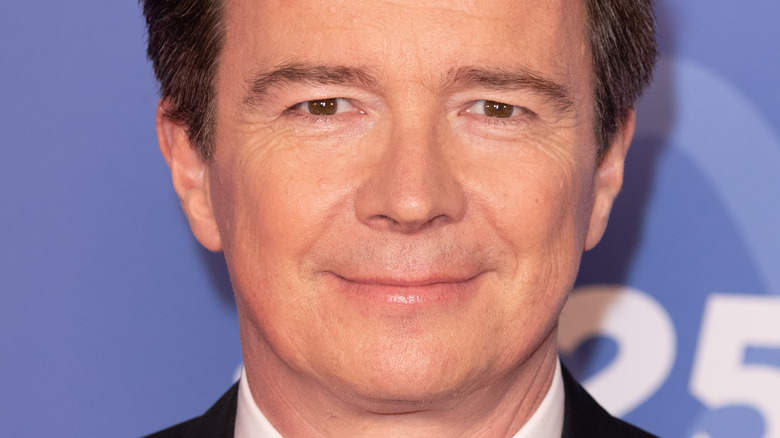 Shutterstock
Singer Rick Astley hasn't had a Top-10 hit in the United States since the 1980s when, per Billboard, he reigned supreme in 1988 with two back-to-back No.1 hits, "Never Gonna Give You Up" and "Together Forever." Born in Lancashire, England in 1966, Astley became an overnight sensation after being discovered by producer Pete Waterman while singing with the soul band FBI. As reported by AllMusic, Waterman set up Astley with his production team of Stock, Aitken & Waterman who were famous for producing slick, catchy dance-pop hits, including Dead or Alive's "You Spin Me Round (Like A Record)" and Bananarama's "Venus." The team wrote and produced a series of songs that made great use of Astley's deep, soulful baritone. 
"Never Gonna Give You Up" and "Together Forever" were followed up with the hit singles "It Would Take a Strong, Strong Man" and "She Wants To Dance With Me" and the albums "Whenever You Need Somebody" and "Hold Me In Your Arms" were international bestsellers. Astley severed ties with Stock, Aitken & Waterman at the end of the decade and released the album "Free" in 1991 with the hit single "Cry For Help." His 1993 release "Body and Soul," however, was a flop and Rick Astley just kind of disappeared from the public eye for a while. 
Has Rick Astley ever been Rickrolled?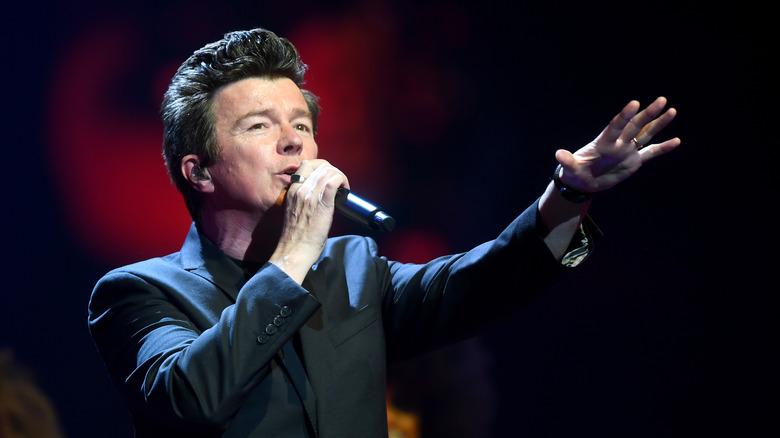 Dave J Hogan/Getty Images
In a 2007 interview with the Liverpool Echo, Rick Astley told a reporter that he'd quit the music business upon returning to England from a promotional trip in the U.S., where he was greeted by his girlfriend and young daughter at the airport: "Emilie came toddling towards me and a shudder went through my spine. I'd missed her first steps. I didn't know she could walk. I'd missed everything, chasing fame that didn't matter anyway. I got on the phone on the way home and told my manager 'I'm never doing this again'. I quit that day and I've never really been back." At the time of the interview, Astley had started again occasionally appearing in '80s revival shows, little knowing that the phenomenon of "Rickrolling" was going to give him a whole kind of fame.
Per Fox News, the tradition of "Rick-rolling," or performing a bait and switch by claiming to link to one thing but instead linking to the "Never Gonna Give You Up" video, originated with the website 4chan. It went mainstream on April Fool's Day 2008 when YouTube linked every supposed "featured video" to "Never Gonna Give You Up" and has since become a time-honored internet tradition. Astley has released several new albums since 2016 and has even been Rickrolled himself, according to Time. Per Celebrity Net Worth, Rick Astley has a net worth of $16 million. "Never Gonna Give You Up" was, according to Billboard, Google's second most-hummed song of 2020, which is an honor that is priceless.