The Least Popular Member Of Aerosmith Might Surprise You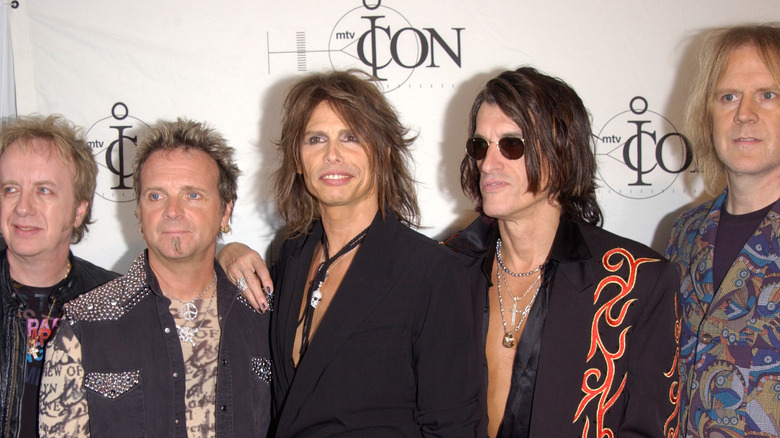 Shutterstock
The rock band Aerosmith has been a staple group in music since the '70s. The band has produced classic hit songs like "Crazy" and "Janie's Got a Gun." They also are known to be one of the first rock bands to collaborate with a hip-hop group. In 1986, Aerosmith worked with Run D.M.C. when the rap trio remade their song "Walk This Way." No one had ever seen the two genres collaborate, and that song helped bring both groups to the top of the charts (via Billboard).
Aerosmith formed in Boston in 1970. Its members were lead vocalist and frontman Steven Tyler, guitarists Joe Perry and Brad Whitford, bassist Tom Hamilton, and drummer Joey Kramer (via Britannica). But the group became guitar-less when Perry and Whitford left the group very early. They would be replaced by Jimmy Crespo and Rick Dufay — neither who stayed. We wanted to know of all the members, who in Aerosmith is the least popular, so we polled the readers.
Aerosmith fans aren't fans of the band's frontman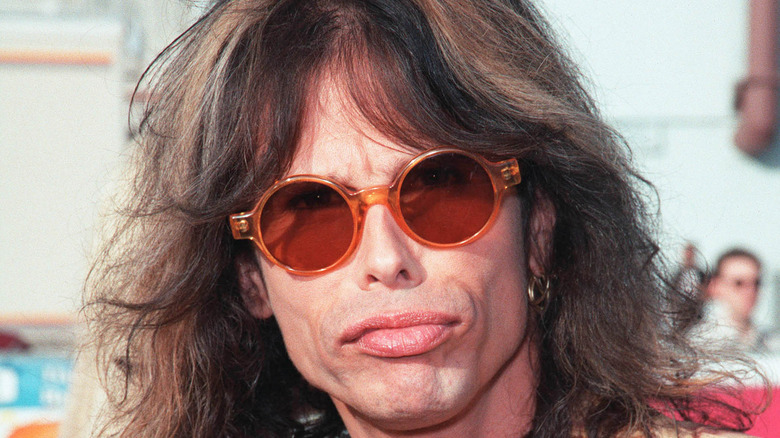 Shutterstock
Of the 600 people that responded to our poll, nearly a quarter said Steven Tyler is their least favorite member of Aerosmith. Roughly 24.50% of the votes were dedicated to the frontman, which is shocking but also not so surprising. He is not the first or the last only lead member of a band to be the most disliked, and it probably comes with the territory of being the most visible face of the band.
Right behind Tyler with 22.83% of the vote is Brad Whitford. As one of the group's first replacement members, Whitford came into the band to replace Ray Tabano. But he left the band in the '80s and went to start his own. Whitford later returned to Aerosmith and is still a guitarist for the band (via IMDb).
Following him, 20.33% of our survey-takers said Joey Kramer was the third least popular member. As an original member, Kramer has been with the band since its inception. Tough luck for his loyalty. Respondents then chose Joe Perry with 18.50% of the vote, and last but not least, 13.83% of them said bassist Tom Hamilton.