What Cary Grant Did After Retiring From Acting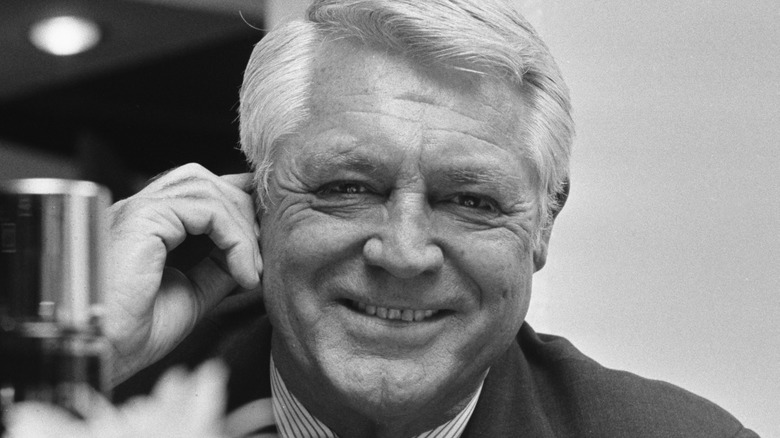 Evening Standard/Getty Images
Legendary film star Cary Grant called it quits as an actor in the 1960s, making his final appearance in 1966's "Walk, Don't Run." He made this dramatic move after becoming a father for the first time at age 62, welcoming daughter Jennifer with then-wife Dyan Cannon (via the Washington Post). He called his daughter "my best production," according to The New York Times. His bitter divorce from Cannon gave the world a glimpse of the handsome actor's darker side. She told the court that Grant was verbally and physically abusive and used the drug LSD (via Entertainment Weekly).
After his marriage to Cannon fell apart, Grant focused on his role as a doting dad, refusing all offers to return to the big screen. Big business, however, did hold some appeal to Grant, and he agreed to take on some executive roles for corporations. He served as a director for the cosmetics company Fabergé and had business relationships with MGM and Western Airlines, too, according to the New York Times. According to film critic Gene Siskel, Grant told him that he took the gig with Fabergé for the perks (via the Chicago Tribune): Faberge gave him unlimited use of the company plane and a company car.
Cary Grant returns to the stage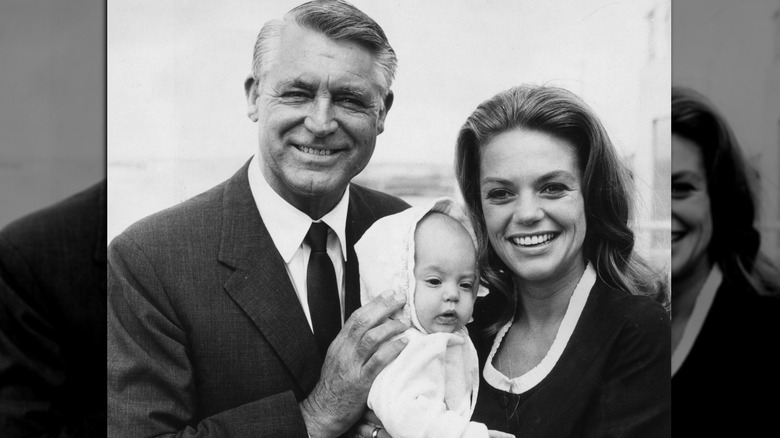 Central Press/Getty Images
While his interest in acting never returned, Grant discovered that he liked to reminisce about his illustrious film career. He created a one-man show titled "A Conversation with Cary Grant" that he took around the country, according to the Washington Post. This show featured Grant talking about his films, showing clips of his work, and fielding questions from the audience. In November 1986, Grant traveled to Davenport, Iowa, to perform his show at a local theater. With him was his fifth wife, Barbara Harris, a former public relations director. There, tragedy struck.
On November 30, 1986, Grant began to feel sick during rehearsals for that night's performance (via the Washington Post). He was taken to the nearest hospital, where he died later that night. Grant was 82 years old at the time of his death, which was attributed to a stroke. According to an Associated Press report, Grant left the bulk of his estate to his fifth wife, Barbara, and his daughter Jennifer. The always stylishly-dressed Grant also left his wardrobe to such friends as Frank Sinatra and business mogul Kirk Kerkorian.