Why Led Zeppelin Turned Down Playing At Woodstock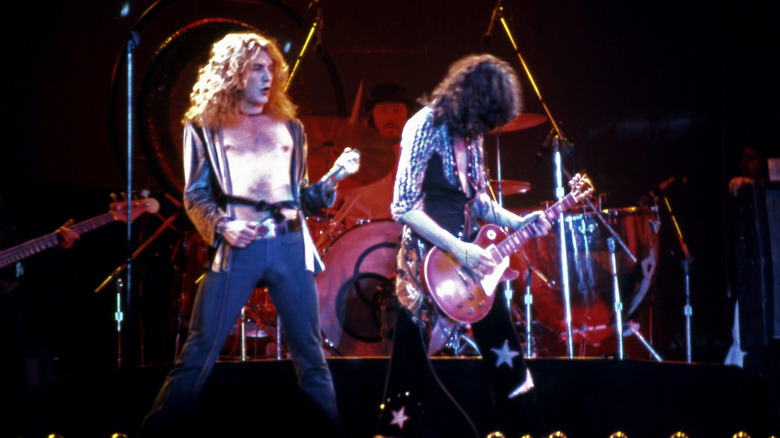 Shutterstock
Woodstock has gone down in rock history as the defining concert of the 1960s. The three-day festival of music, psychedelics, and dancing in the mud featured some of the biggest acts of the hippie counterculture, including Carlos Santana, Joan Baez, the Grateful Dead, Jefferson Airplane, The Who, Jimi Hendrix, and many, many more.
However, there were several iconic '60s musicians who turned down playing at Woodstock, including the Rolling Stones, Bob Dylan, The Doors, and Joni Mitchell, among others. Two of the most significant bands of the decade — The Beatles and Led Zeppelin — also failed to take the stage. According to Ultimate Classic Rock, the Fab Four never gave an official reason for not being part of the lineup, but fan theories abound (unsurprisingly, many people blamed Yoko). The guys from Zeppelin were obviously invited, but for some reason turned down the biggest show of the age. But why? Let's take a look into Led Zeppelin's reasons for turning down the chance to play at Woodstock.
Led Zeppelin didn't want to share the stage at Woodstock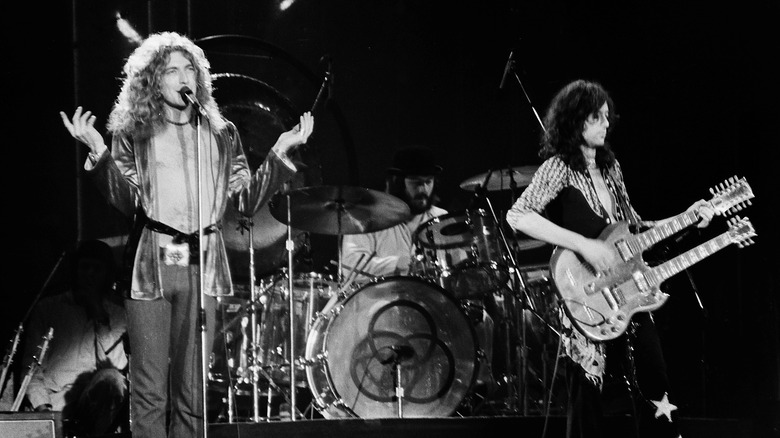 Shutterstock
In 1969, there were few bands with as much rock and roll clout as Led Zeppelin. Jimmy Page's prolonged guitar solos were sending acid-headed concertgoers on epic psychedelic journeys, once they'd been rocketed into the cosmos by Robert Plant's epic screech. They really were in a league of their own at the time. So when they were invited to play at Woodstock, Led Zeppelin was not happy with the idea of sharing the stage with other acts.
As music writers Dave Lewis and Simon Pallet documented in their 1997 book "Led Zeppelin: The Concert File," the invitation was turned down by the band's manager Peter Grant, who said that "at Woodstock we'd have just been another band on the bill." So instead of squeezing themselves into the lineup of what turned out to be a very unorganized event where several messed up things went down, Zeppelin headlined their own shows in New Jersey and Connecticut, because they could. The truth is, there are rock bands, and then there's Led Zeppelin, and their legacy as one of the greatest bands of all time wasn't harmed in the slightest by their choice to skip Woodstock.