Jethro Tull Skipped Out On Playing At Woodstock. Here's Why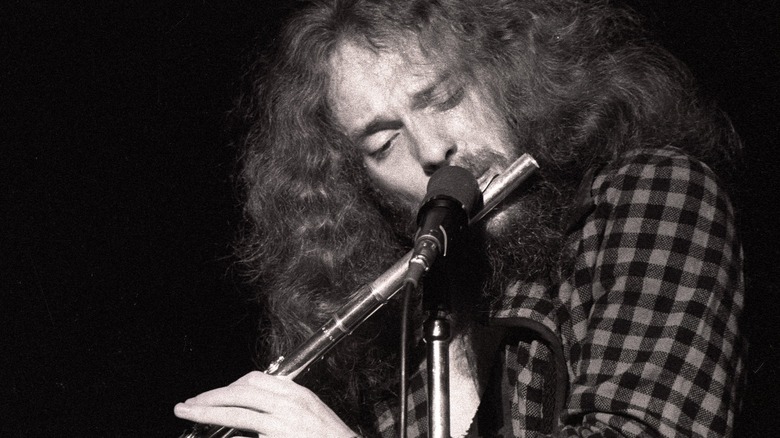 Larry Hulst/Getty Images
British prog rockers Jethro Tull somehow made a career as a rock band despite doing some of the most un-rock and roll things to have ever happened. One: making the band's focal instrument the flute (we're as stumped as you are as to how such a thing ever became successful). Two: naming their band after an 18th-century agriculturalist (something which Tull's flute-tooting frontman Ian Anderson told Billboard decades later he regretted). And three: refusing an invitation to play at Woodstock (and their reasons for doing so were even more un-rock and roll).
Tull was actually one of several bands who turned down playing at Woodstock, but at least the others had good reasons for doing so. The Rolling Stones were off shooting movies and having babies. The Doors figured it couldn't be better than the other iconic festival from that era: the 1967 Monterey Pop Festival. And Led Zeppelin simply had too much ego to share the stage with anyone else. But Tull's reason for skipping out on the concert that went on to define a generation was decidedly lame, and Anderson and the others should have their rock and roll licenses revoked for doing so. Let's take a look into why Jethro Tull rejected a spot on the Woodstock playbill.
Jethro Tull was a 'rock band' that didn't like drugs or bare skin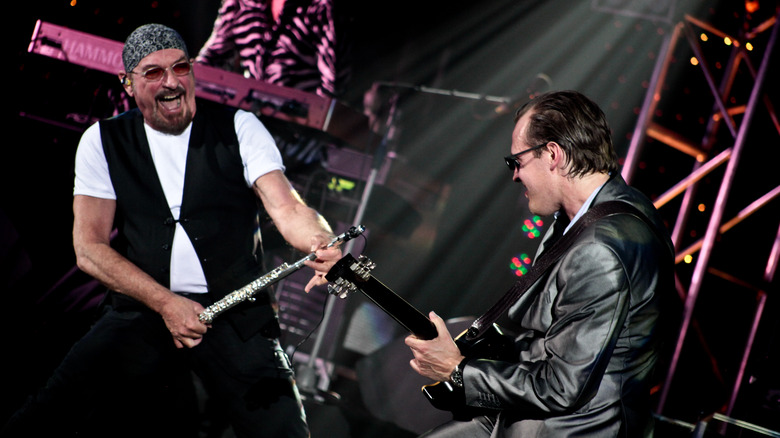 Christie Goodwin/Getty Images
Despite his long hair, flannel, and technical job title as leader of a rock band in the 1960s, Ian Anderson (seen above doing god knows what with a flute) was not a hippie. The organizers of Woodstock thought his band would fit on the lineup, but the festival was apparently not Tull's kind of scene. Anderson told Songfacts in 2009 that when his manager mentioned the possibility of Jethro Tull playing at the festival, he asked, "Will there be lots of naked ladies? And will there be taking drugs and drinking lots of beer, and fooling around in the mud?"
Sounds like just the thing for a young rock band at the end of the '60s — right? Well, if you think Anderson jumped on the chance to have a fun, free loving time in the beautiful New York countryside, you'd be dead wrong. His manager said that indeed there would be drugs and girls and mud. "So I said, 'Right. I don't want to go.' ... I don't like hippies, and I'm usually rather put off by naked ladies unless the time is right. Well, indeed, unless the money's right." Yes, you read that correctly: Jethro Tull refused to go to Woodstock precisely because it was a rock and roll festival (but what does that last sentence even mean?). Most un-rock and roll thing ever.