A Look At Wild Bill Hickok's Early Years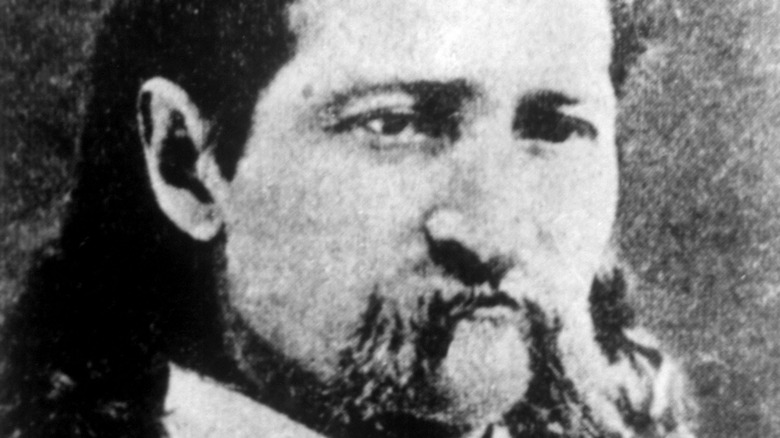 Shutterstock
Wild Bill Hickok. Just the mention of his name, and you can almost feel the grit on your face and the palpable dread of getting on the guy's bad side. By many people's accounts, he embodied the Wild West; his fearlessness and prowess with a gun left many a man dead, and his grace and rugged good looks left many a lady wanting. And of course, there's that whole maybe-he-killed-a-bear-who-attacked-him thing that there doesn't seem to be any actual first-hand account of, aside from rumors. Certainly Hollywood is obsessed with the dude. But where did this icon come from? What was his origin story?
Wild Bill was born James Butler Hickok on May 27, 1837 in Troy Grove, Illinois. According to Historynet, his father, William Alonzo Hickock, and mother, Polly Butler Hickock, had met and married in Vermont in 1827, and moved to Troy Grove in 1833. There, they opened a general store, called the Green Mountain House (presumably a nod to their home, the Green Mountain State), which did well at first, but then failed with the panic of 1837 (explained at The Economic Historian). The Hickoks turned to farming, and that's what eventually would give us the Wild Bill of legend. Young James preferred hunting wolves in the woods to working the farm with his family, and that was when he first discovered his love for, and talent with, guns.
'Of his courage there could be no question'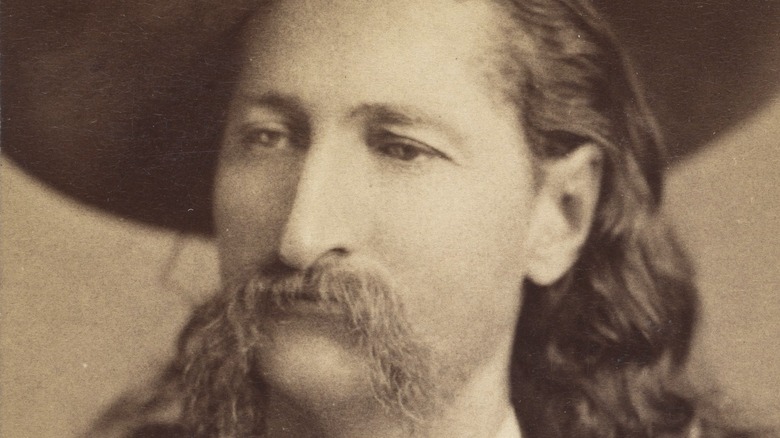 Heritage Images/Getty Images
Per Historynet, he earned a bounty for the wolves he killed, and hunted other woodland creatures to help feed his family. The farm itself was one of the stops on the Underground Railroad, helping shepherd escaped slaves to freedom. It was a site often targeted by anti-abolitionists, and it's said that young Hickok further honed his marksmanship skills by helping scare off those searching for slaves in the interest of not only protecting his family, but also the people on their journeys out of slavery. He would later continue his anti-slavery work by joining the Kansas Free-Staters, and then the Union Army during the Civil War.
After the war, he served for a time as a scout for the army. There he made such an impression on George Custer that Custer wrote in his 1874 book "My Life on the Plains," "Whether on foot or on horseback [Hickok] was one of the most perfect types of physical manhood I ever saw. Of his courage there could be no question. His skill in the use of the rifle and the pistol was unerring." High praise indeed.
Wild Bill's quiet, formative family life of hunting and helping slaves on the Underground Railroad would eventually fade into near obscurity in the shadow of the deadly but glamorous life of the notorious gunslinger he would become. One could speculate that he must have missed his home on the farm while making a name for himself, but it's doubtful that Hickok would ever admit such a weakness.