The Story Behind Jimmy Buffett's Margaritaville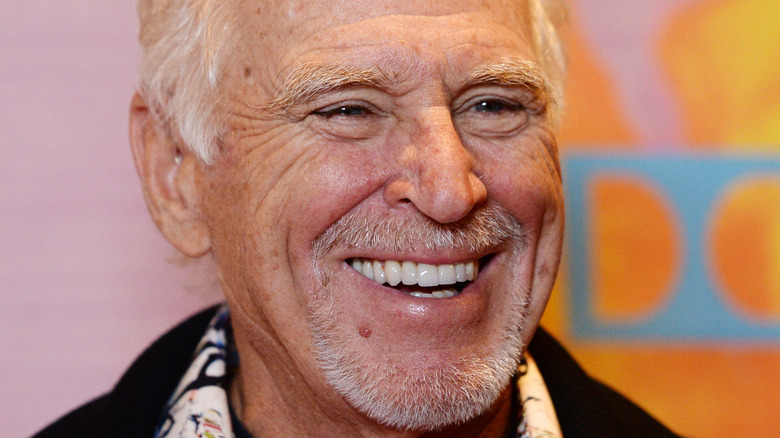 Amanda Edwards/Getty Images
Jimmy Buffett didn't grow up in the Florida Keys, but his music has come to be synonymous with the laid-back, boozy lifestyle of tropical seaside living. Born in Mississippi and raised in Mobile, Alabama — not far from Florida's "Emerald Coast" on the Gulf of Mexico — the singer-songwriter's signature song, "Margaritaville," was partially inspired by real events.
Music producer Norbert Putnam, who got his start as a session player in Muscle Shoals, Alabama, in the mid-1960s before moving to Nashville where he evolved from a musician to a producer, told Sound on Sound that Buffett approached him at a restaurant and said, "I gotta talk to you."
The two men had some drinks, and as Putnam explained, "[Buffett] wanted to do something more progressive, and he wanted me to do it with him. And he wanted to use his band, the Coral Reefers. I thought, this is tragic — I had just been through this with the New Riders ... A bunch of coked-out musicians behind Jimmy singing songs about his grandfather and the ocean."
However, the idea grew on Putnam. "Look, if you want to make records about the ocean, you have to get next to the ocean," he told Buffett. So, they booked recording space in Miami and went to work on Buffett's eighth studio album (if you include 1975's "Rancho Deluxe Movie Soundtrack"), "Changes in Latitudes, Changes in Attitudes," where the song "Margaritaville" was first released.
Margaritaville is now a multibillion-dollar industry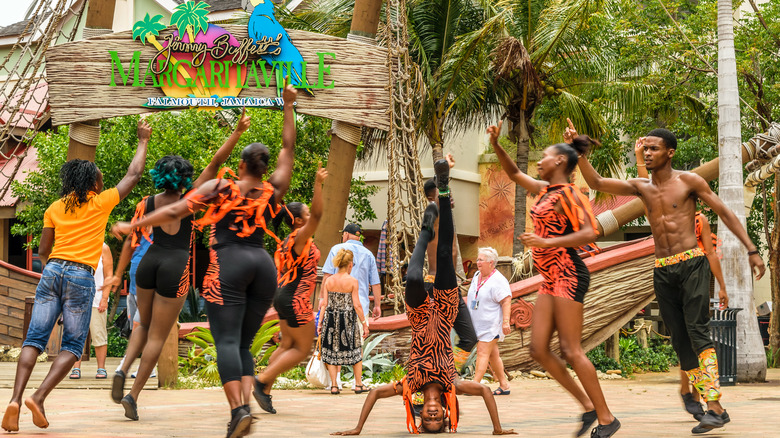 Shutterstock
Putnam told Sound on Sound that he was skeptical when Jimmy Buffett told him about his idea for the song, "Margaritaville." The Austin Chronicle reported that the margarita part of the song came from when Buffett went to a Mexican restaurant in Austin, Texas, where he imbibed on some of those "frozen concoctions that help him hang on," as the song goes, then he finished the song in Key West, Florida. 
"One day in the studio, [Buffett] comes in and starts telling me about a day he had in Key West. He was coming home from a bar, and he lost one of his flip-flops and he stepped on a beer can top, and he couldn't find the salt for his margarita," Putnam told Sound on Sound. "He says he's writing lyrics to it and I say 'That's a terrible idea for a song.' He comes back in a few days later with 'Wasted Away Again In Margaritaville' and plays it and right then everyone knows it's a hit song. Hell, it wasn't a song — it was a movie."
Buffett's most popular song went on to become the musician's branded multibillion-dollar Margaritaville enterprise. 
"Since I wrote the song 40 years ago, Margaritaville has affected just about everything we've done. From getting me on the radio first, to the evolution of the brand in so many areas that we couldn't possibly conceive of in the beginning," Jimmy Buffett told Forbes in 2016.