Did Dorothea Puente Ever Confess To Her Murders?
Sacramento Police Department
At first glance, no one would ever think that a meek-looking grandmother like Dorothea Puente would be capable of killing. However, that's just what she was — a serial killer. Puente looked like an innocent and caring lady, opening her Victorian-style Sacramento home as a boarding house to the disabled, elderly, and recovering addicts. However, it was all a façade as Puente had ulterior motives, according to Fox News. Behind closed doors, sinister activities were happening as Dorothea killed her tenants and cashed their government checks.
Puente had been running her boarding house for years when she was finally caught in 1988. One of her tenants, Alvaro "Bert" Montoya, suddenly disappeared and his social worker, Judy Moise, contacted Dorothea. It had been three months since Moise had last seen Montoya, and that set off alarm bells. Puente came up with excuses for Montoya's absence, but Moise knew that something was wrong, as reported by Sactown Magazine.
Dorothea Puente's arrest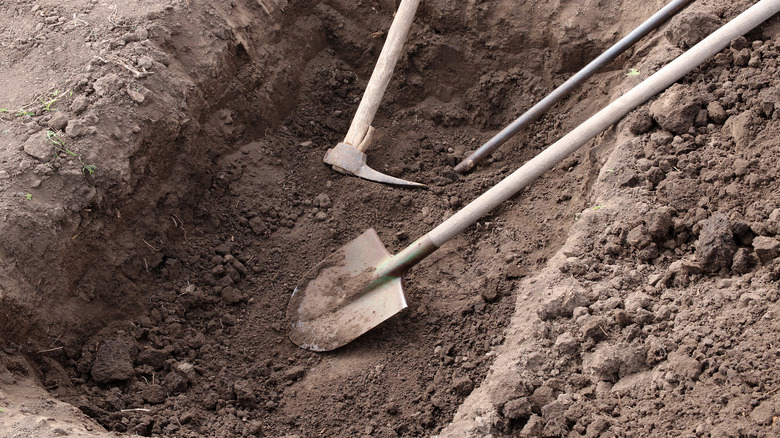 Shutterstock
Moise contacted the authorities and detective John Cabrera visited Puente's home. Nothing looked suspicious at first glance. Cabrera saw that the garden had been dug up, and following his instincts, asked permission to dig there. That's when the bodies were discovered. A total of seven bodies were dug up in the following days, as reported by Absolute Crime. Puente fled the scene and went to Los Angeles but someone recognized her from a news broadcast and turned her in to authorities.
Upon her arrest, Puente denied killing the people buried in her backyard, though she admitted to cashing their social security checks. According to the Los Angeles Times, she was able to take in $87,000 from her scheme. As Sactown Magazine reported, forensic psychiatrist William Vicary evaluated Puente shortly after her arrest and had sessions with her for years. Vicary said of her crimes that Dorothea's "eyes would fill with years, but she would never admit it."
Dorothea Puente was given two life sentences. Until the end, she never confessed to the murders, even once saying, "I don't feel like confessing my sins to anyone. That's between me and my God." Puente died at the Central California Women's Facility in 2011. She was 82 years old.