The Number Of Languages The Queen Speaks Is Probably Fewer Than You Think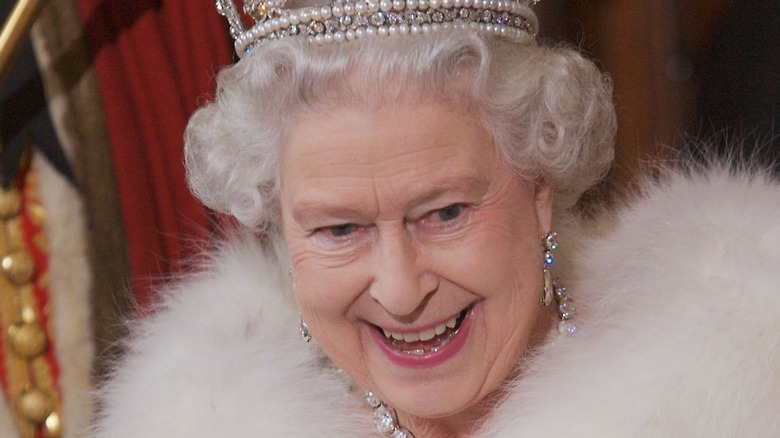 Anwar Hussein Collection/Getty Images
For a woman who comes from a monarchy that colonized various nations around the globe for centuries, Queen Elizabeth isn't exactly a linguistics aficionado. One would think that maybe since she has spent most of her life meeting with various foreign heads of state and dignitaries she may have learned several languages, but one would be wrong. 
Besides English, Queen Elizabeth only speaks one other language: French. According to Reel Rundown, members of the British royal family are required to speak and read at least one other language. In the United Kingdom French is the most common foreign language taught in the schools, and it's also the most commonly known second language of many of the royals. 
It makes sense that French would be the go-to language across the pond. England's closest non-English speaking neighbors speak French in both Belgium and France. France and England also have a long history of being allies and trade partners. 
Queen Elizabeth learned French as a child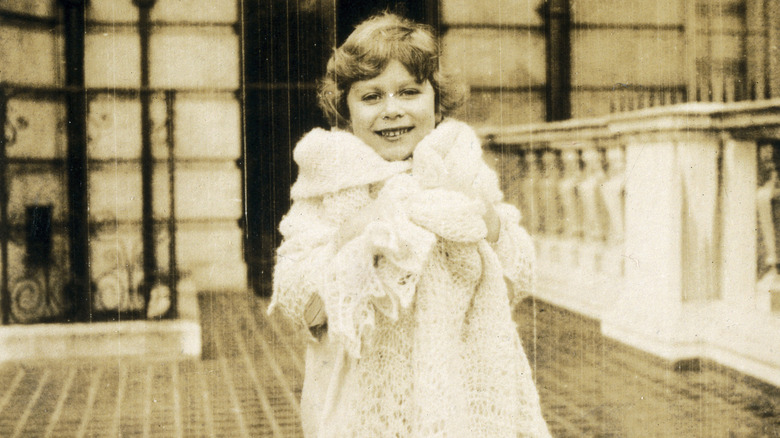 Royal Photographic Society/Getty Images
According to Express, Queen Elizabeth studied French with a tutor during her childhood. The tutor had the young princess "write out endless columns of verbs." One French language expert said the queen had an "excellent" handle on the language while reading a speech, but wasn't confident she was as fluent as she could be when it comes to an in-real-life conversation. 
Camille Chevalier-Karfi told Express, "Her reading skills were excellent — both pronunciation and rhythm were very good, but you could feel she was quite tense. I was impressed by the quality of her French (yet, I bet she could read a speech in Chinese if need be...). No stuttering pour la reine." Cevalier-Karfi also commented on clips she watched of Queen Elizabeth having a casual conversation in French. She said, "She seems to be understanding basic conversation and can read a speech perfectly, but I don't know how would she manage a whole conversation or watching a movie in French."
Still, at 95 years old, the queen seems to have done just fine, so far.