The Bizarre Tradition That Used To Accompany Royal Births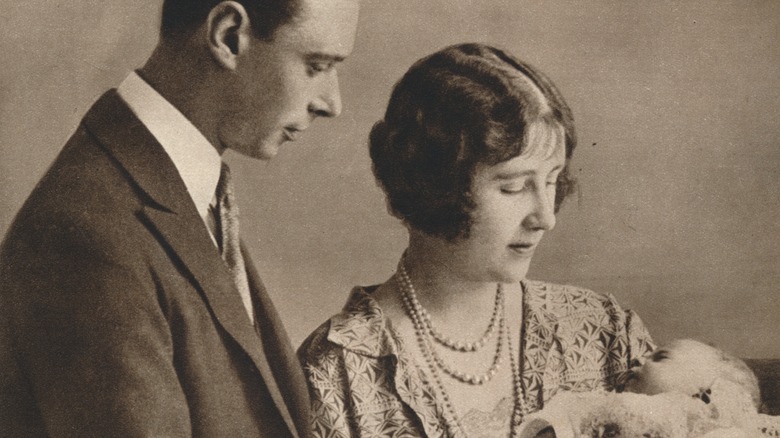 Print Collector/Getty Images
The British royals are steeped in traditions, from how they spend the holidays, the clothes that they wear, and the births of their babies. However, there is one tradition that was broken when Queen Elizabeth II gave birth to her first child, Prince Charles.
When royals gave birth, it was customary for the home secretary or prime minister to be present, as reported by My London. This was done to ensure that the baby was, indeed, a royal and the birth was legitimate. According to one historian, Dr. Onyeka Nubia, the presence of a senior politician was mandatory "because the Queen Mother's body was owned by the state, and the child was also owned by the state."
Royal historian Kate Williams said that Queen Elizabeth II's father, George VI, was the one who stopped that royal tradition before Prince Charles' birth (via British Heritage.) George VI said of the birth, "even though she's giving birth to the heir of the throne, we are not going to have this witness."
What started the bizarre tradition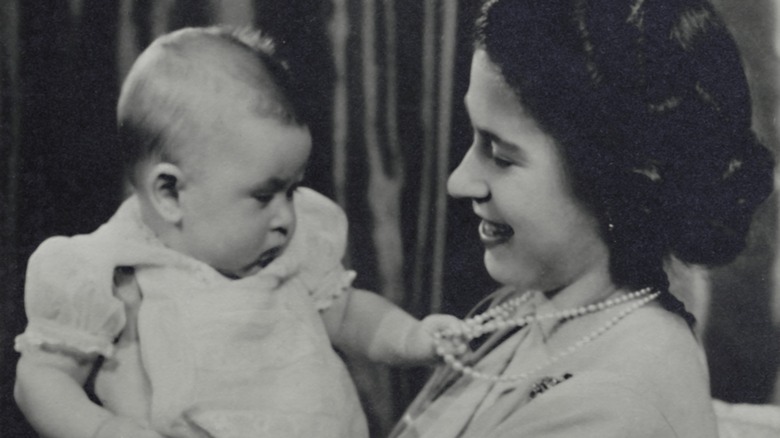 Print Collector/Getty Images
The tradition of witnesses being present during a royal birth started at the time of Queen Mary of Moderna's pregnancy and delivery of her son James Francis Edward in the 17th century. At that time, there were rumors going around that Queen Mary was not pregnant at all. There were also talks that the baby was stillborn and a different baby was brought in on a warming pan to replace the stillborn baby, according to Cambridge University Press.
That incident, which occurred from 1688 to 1689, was called the Warming Pan Scandal. The rumors were started by nobles from the Protestant religion in order to question the legitimacy of the baby, whose father was James II, a Catholic. The rumors were shot down, however, as it was reported that 42 officials were there to witness James Francis Edward's birth, according to the Evening Standard. Since the scandal, it has been a tradition to have a witness to royal births, and Queen Victoria placed that role on the home secretary in 1894. The royal tradition was officially stopped in 1948 with the birth of Prince Charles.