The Surprising Thing That Happened With Hunter S. Thompson's Ashes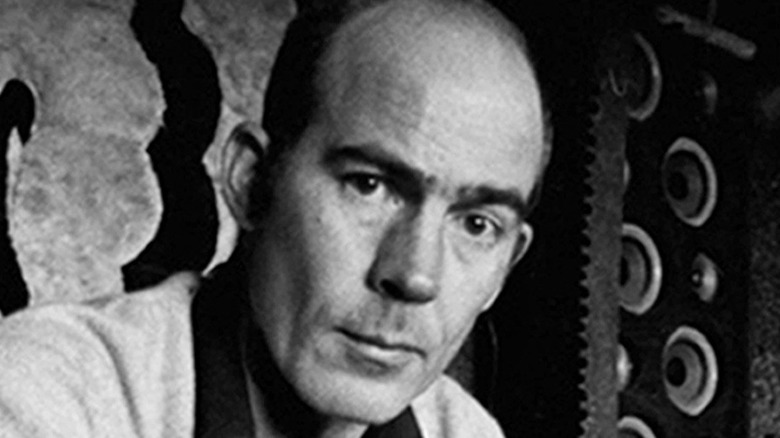 Michael Ochs Archives/Getty Images
Gonzo journalist Hunter S. Thompson fatally shot himself on February 20, 2005. Exactly six months later, on August 20, Thompson's ashes saw a send-off that was as risky and off-the-wall as his life and legacy, a send-off that he largely orchestrated himself. According to The New York Times, Thompson began designing his funeral proceedings three decades prior, as he discussed in a 1978 BBC documentary. Since Thompson lived a life of drugs and danger, it's no surprise he wanted to be prepared for his last hurrah.
In attendance at the ceremony, which took place on his farm in the Rocky Mountains, were several of Thompson's notable friends, including actors Johnny Depp, Jack Nicholson, John Cusack, Sean Penn, and Bill Murray, along with Senators John Kerry and George McGovern. "I'm not quite sure where he's going," Senator McGovern said (via The New York Times). "But I salute you and wish you a happy journey in that land of mystery." Here's the surprising — albeit on-brand — fate of Thompson's ashes.
Hunter S. Thompson's ashes were shot out of a cannon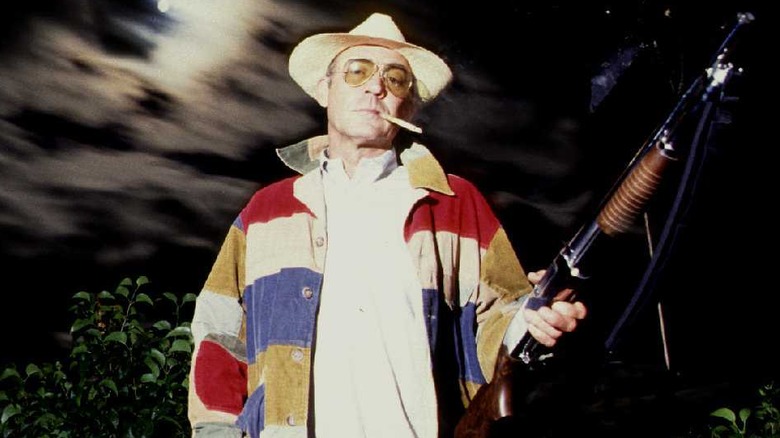 Paul Harris/Getty Images
The week before Hunter S. Thompson's funeral, his widow, Anita, flew to Pennsylvania to hand-deliver his ashes to the Zambelli fireworks company, per The New York Times. Professionals then mingled the ashes with the fireworks, and the resultant explosives were driven back to the Rockies in an armored car.
At the ceremony, Norman Greenbaum's "Spirit in the Sky" blasted as the monument Thompson had designed was revealed. The Times described the monument as "a rocket-like structure embedded with a dagger ... crowned by Mr. Thompson's logo ... and a psychedelic peyote button pulsating at its center, a Day-Glo sight visible for miles around."
After a round of readings from Buddhist texts and some Japanese ceremonial drumming, the spectacle of Thompson's final farewell commenced. In front of his 153-foot-tall monument, 34 red, blue, and silver fireworks streamed upward, as Thompson's ashes were launched into the sky over his Woody Creek, Colorado farm. The display concluded as Bob Dylan's "Mr. Tambourine Man" blared.
During a mismanagement lawsuit against Johnny Depp a decade later, The Management Group cited that Depp had spent $3 million on the launch of Thompson's ashes, per The Guardian. "All I'm doing is trying to make sure his last wish comes true," Depp said at the ceremony. "I just want to send my pal out the way he wants to go out."