This Is How Much Blondie's Debbie Harry Is Really Worth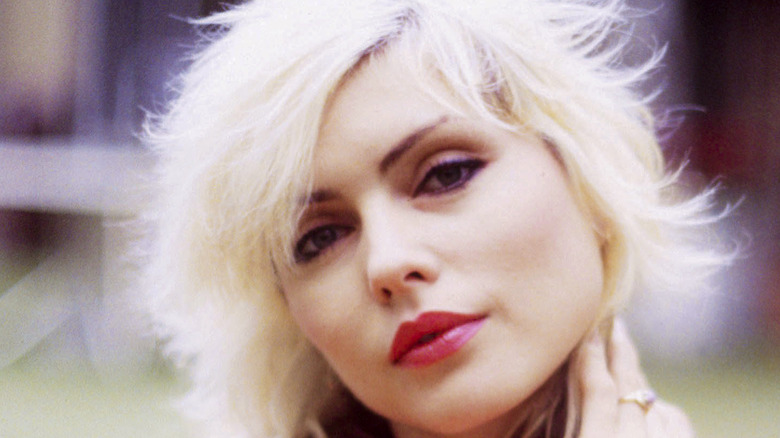 Armando Gallo/Getty Images
We may receive a commission on purchases made from links.
If there's one thing that can be said about Debbie Harry's career, it's that she's earned everything she has — sometimes twice. The singer, songwriter, and actress known for her cross-genre work in Blondie, the band she co-founded in 1974 with Chris Stein, first came to prominence with the band's songs "Heart of Glass," "The Tide is High," and "Rapture." Although the band achieved several hits in the U.S. and the U.K. between 1978 and 1981, Blondie broke up in 1982 due to creative and romantic differences between Harry and Stein. On top of that, Stein was facing serious health issues and the financial strain of that and mismanagement wiped them out financially.
In her 2019 memoir, "Face It," Harry recalled how she lost nearly all the money she'd earned from selling 40 million albums because of bad management deals and tax bills. "Money had started coming in at last and it was our accountant's idea that we should buy this place," she wrote, referring to the five-floor New York City mansion she lived in with Stein. "The house was so big it had an elevator. Chris had his own studio down on the garden level, and on the top two floors there was a separate duplex apartment that we never went up to." Then, the IRS showed up and seized the house and just about everything else they could find. "They took my car. They even took my coats — which was bizarre," Harry wrote.
Debbie Harry regroups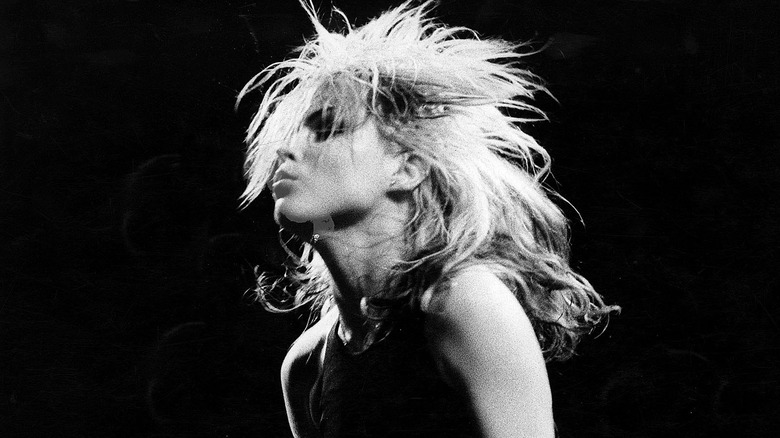 Fg/bauer-griffin/Getty Images
Before making it big with Blondie, Harry had hustled as a waitress, a go-go dancer, a secretary at the BBC, and as a Playboy Bunny, and she realized she would have to hustle once again, leaving Blondie behind. By the mid-1980s, Debbie Harry began to recoup some of her losses with her solo career. "I would have definitely made a lot more money if I'd been a hooker, not a singer," she later quipped to the Daily Mail.
Blondie reunited in 1997, while Harry continued to pursue solo projects and subsequent collaborations with other artists like Nick Cave and Arcade Fire. In 2020, Harry and Stein sold their future royalties from 197 Blondie songs to an investment fund for an undisclosed lump sum. The deal funnels all income from the catalog to the Hipgnosis Songs Fund, which was founded by music industry veteran Merck Mercuriadis, who told the BBC Blondie's songs are "as investible as gold or oil."
According to Celebrity Net Worth, Debbie Harry currently has a net worth of $30 million. It's not clear how much money Debbie Harry would have if her former manager hadn't nearly bankrupted her earlier in her career. She declined to put a number on the loss when a reporter from The New York Times asked her, saying "The only thing I regret is I can't wear heels anymore."