The Surprising Thing That Happened To Jeffrey Dahmer In Prison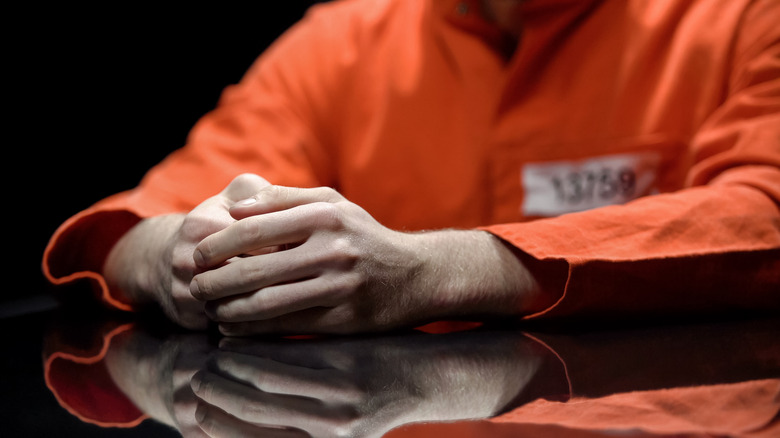 Shutterstock
Between 1978 and 1991, Jeffrey Dahmer abducted and killed at least 17 men and teen boys. As reported by Biography, Dahmer's crimes were specifically heinous, as he abused, and sometimes consumed, his victims' corpses. Dahmer was arrested on July 22, 1991, and was subsequently charged with 15 counts of murder. Although he pleaded insanity, he was ultimately found guilty and received 16 life sentences, which were to be served consecutively.
As his arrest, confession, and trial were highly publicized, the details surrounding Dahmer's crimes became widely known, and he remains one of the most notorious serial killers in the world. However, with the exception of his death, details about Dahmer's time in prison are generally lesser known.
Biography reports Dahmer was assigned to serve his time in the Columbia Correctional Institution in Portage, Wisconsin. Due to the high publicity of his case, and the nature of his crimes, he was initially kept in protective custody, where he remained isolated from the other inmates. While in protective custody, Dahmer was a model prisoner. Therefore, administrators approved his request to move out of isolation after approximately one year. As reported by Biography, Dahmer seemed to be unaware or uninterested in the potential threat he faced from other inmates. However, his decision to leave protective custody would eventually lead to his death.
Throughout his incarceration, Jeffrey Dahmer maintained contact with his father, who was a born-again Christian. This led Jeffrey to make a surprising decision.
Jeffrey Dahmer found God in prison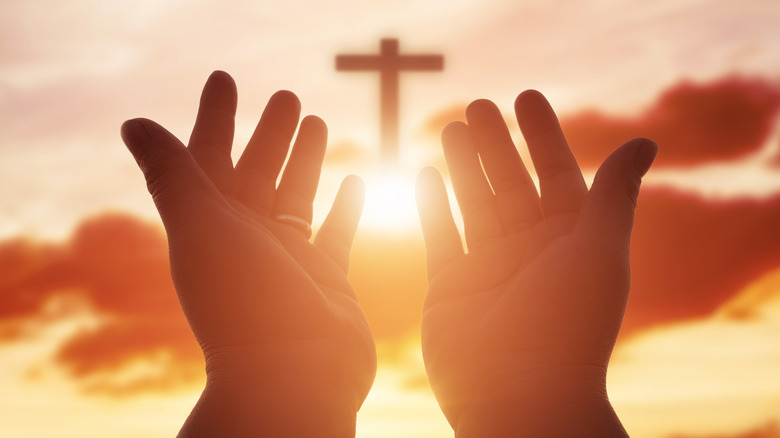 Shutterstock
In addition to sending him religious reading material, Dahmer's father encouraged Jeffrey to attend religious service and to join Bible study groups at the prison. Biography reports that Jeffrey appeared to appreciate his father's suggestions, and soon became an active member of the Columbia Correctional Institution's Christian community. In addition to participating in church services and religious study groups, Jeffrey took religion classes through a correspondence school. Four years after his arrest, Jeffrey Dahmer was baptized by Church of Christ minister Roy Ratcliff in the prison's whirlpool bathtub.
Although many people questioned Dahmer's commitment to Christianity, he reportedly met with Ratcliff at least once a week to study and discuss the Bible. As reported by Biography, their last meeting was five days before Dahmer's death.
On November 28, 1994, Jeffrey Dahmer was working a detail in a restroom with fellow inmates Jesse Anderson and Christopher Scarver. The Richest reports Anderson and Dahmer were picking on Scarver, who retaliated by bringing up the details of Dahmer's crimes. Although the altercation was initially verbal, it turned violent when Christopher Scarver grabbed a weight lifting bar and beat Jesse Anderson and Jeffrey Dahmer to death.
As reported by Biography, Dahmer's defense attorney, Gerald Boyd, said he was not surprised his client was killed by another inmate, as Jeffrey reportedly had "a death wish." However, Boyd said he knew Dahmer did not "have the gumption to do it himself."