The Surprising Way Toni Morrison Took A Stand Against Hamilton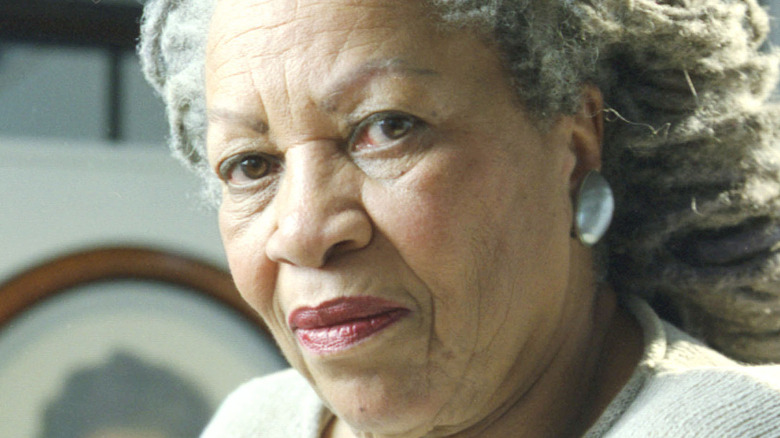 Jean-christian Bourcart/Getty Images
Author and activist Toni Morrison had never been one to shy away from controversy. Her books such as "The Bluest Eye" and "Beloved" portray, in brutal detail, the consequences of slavery, Jim Crow, and institutional racism in the United States, according to the book, "The Cambridge Introduction to Toni Morrison."
Apparently, she also was not afraid to call shenanigans when she saw them. In 2019, she took aim at a beloved property that few, if any, had found fault with. Specifically, she took exception to the Broadway musical "Hamilton." The show featured a mixed-race cast portraying mostly white characters and was praised for its "colorblind" casting, as Indiewire noted.
However, as Morrison saw things, the play either glossed over or utterly whitewashed some of the more unsavory aspects of the characters' lives. Reportedly, so incensed was Toni Morrison with "Hamilton" that she donated money to an anti-"Hamilton" Broadway production — "The Haunting of Lin-Manuel Miranda."
Morrison helped get The Haunting of Lin-Manuel Miranda into theaters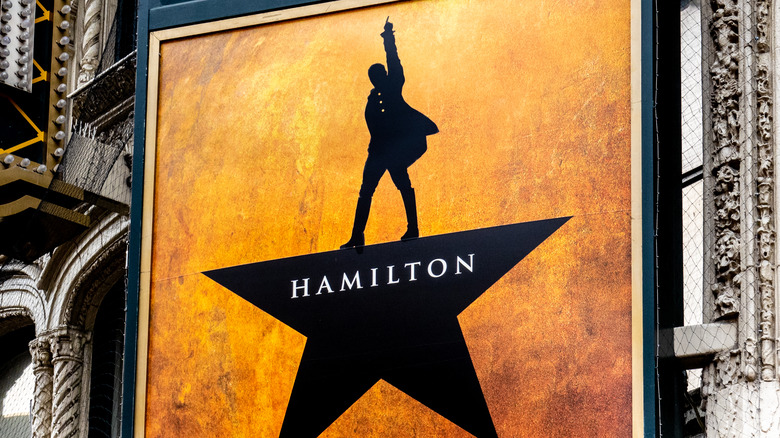 Shutterstock
Lin-Manuel Miranda, the Puerto Rican American composer behind "Hamilton," left out way too much of the historical narrative surrounding the early Founding Fathers — such as, that some were slave owners — from the Broadway musical, said author Ishmael Reed.
"They cast Black people in order to defend projects that [Black people] might find objectionable. It sort of distracts from the racism of the white historical characters," he said, via Newsweek.
In response, he wrote a play, "The Haunting of Lin-Manuel Miranda." Similar in structure to Charles Dickens' "A Christmas Carol," Miranda is visited by the ghosts of the people portrayed in "Hamilton." At the end, he learns the error of his ways.
Toni Morrison donated an undisclosed amount of money to the project; Reed would only say that she was his second-biggest patron.
"The Haunting of Lin-Manuel Miranda" ran briefly in New York in 2019, according to The Nation.
Miranda, for his part, has recognized that "Hamilton" fails to paint the complete picture. "In trying to paint a mosaic of this community, we fell short," he stated, per CBS News.