The Truth About The Musical Stephen King Wrote With John Mellencamp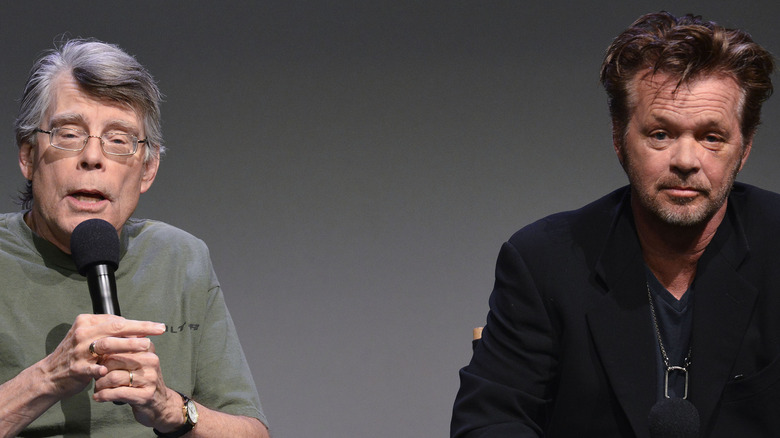 Eugene Gologursky/Getty Images
It all started with the purchase of a lakeside cabin in Indiana, which turned out to be haunted, according to musician John Mellencamp. In an interview, the rock star said that he only stayed in the holiday home for two nights but experienced objects being moved and sounds that he couldn't explain. According to Contact Music, he then learned of an incident that happened at the property in the 1930s. Mellencamp quickly sold the property and never told the buyer of his experiences, which he said, "sounds crazy, but it's true."
The home's real estate agent told Mellencamp about the house's history, sharing that two boys and a girl were having drinks at the cabin one night, long ago. With too much to drink and a gun nearby, it was almost inevitable someone would get hurt and they did — one of the boys got shot. His friends then hurried to take their injured friend to the hospital, only to hit a tree on their way (via The Morning Call.) All three died as a result.
Mellencamp's haunted home gave him the inspiration for his later collaboration with horror fiction writer Stephen King. Together, they came up with the musical "Ghost Brothers of Darkland County," with King writing the story and Mellencamp providing the songs. T Bone Burnett was also called in as the musical director (via American Theatre.) The show debuted at the Alliance Theatre in Atlanta, Georgia in 2012.
King and Mellencamp worked on the musical for more than a decade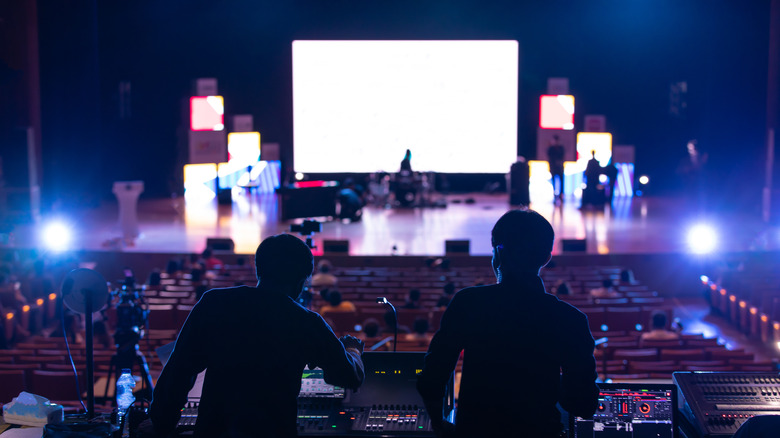 Shutterstock
When John Mellencamp approached Stephen King, the horror master agreed to write the story for the musical. However, as Mellencamp said in an interview with the Baltimore Sun, King had no experience writing for musicals, and he has only ever worked on rock music before so they were two people "doing something that they've never done."
Although the musical debuted in 2012, Mellencamp said that they didn't stop working on their project then. After the first run in Atlanta was done, they made some changes to make it more suited to their liking, such as lessening the number of props, sets, and dancing to make it less like a Broadway musical. All in all, they worked on "Ghost Brothers of Darkland County" for 16 years before they deemed it done and ready to be performed before a wider audience.
The Southern Gothic musical tells the story of the McCandless family, with patriarch Joe experiencing the death of his older brothers at a cabin due to their rivalry over a girl, according to the Des Moines Register. Years later, Joe's two sons are also vying for the affection of one woman. The events seem familiar to Joe, who watched his brothers' rivalry end in their deaths. Joe then takes his sons to the cabin where the brothers' ghosts show up, as Joe tries to save his sons' relationship.
The musical tour and star-studded soundtrack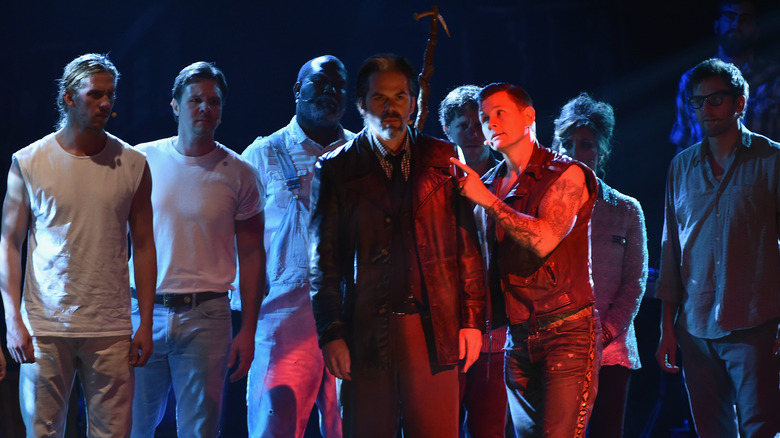 Theo Wargo/Getty Images
After the musical's debut in 2012, the show went on a U.S. tour of 20 Midwest and Southeast cities in 2013 (via Broadway World.) A soundtrack of "Ghost Brothers of Darkland County" was also released in 2013 and included songs, as well as dialogue excerpts, from the musical. Artists featured in the album include Elvis Costello, Neko Case, Sheryl Crow, and Kris Kristofferson, with Meg Ryan and Matthew McConaughey lending their voices for dialogue (via Stephen King.)
Throughout the process of creating the musical, Mellencamp and King forged a friendship resilient enough to get them through the creative challenges they faced. According to King (via The Morning Call,) the project was a collaboration and they didn't strictly stick to their roles. "It was give and take, and the result is we're so intertwined you really can't tell where John begins and I end and visa versa," King said.