Winston Marshall Just Quit Mumford & Sons. Here's Why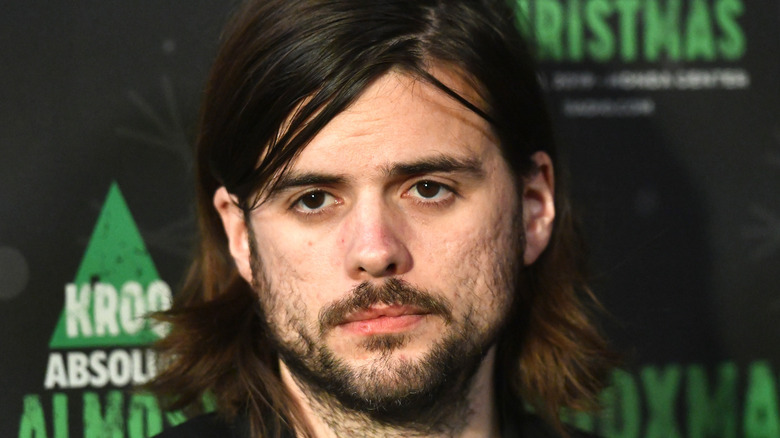 Scott Dudelson/Getty Images
It all started with a tweet. In March, Mumford & Sons' banjo player Winston Marshall received backlash after posting a congratulatory tweet to journalist Andy Ngo, the author of the book, "Unmasked: Inside Antifa's Radical Plan to Destroy Democracy." People were quick to react on Twitter, describing Marshall as a "fool," "Nazi guy," and "a literal Nazi," among others, as reported by Los Angeles Times.
The controversy caused by his tweet, which he deleted soon after, caused Marshall to issue an apology, saying that he realized how his endorsement of reading Ngo's book may have led people to believe that he approves of "hateful, divisive behavior." He also said that he would be taking a break from the band.
According to Bustle, Winston Marshall was not the only one affected by his tweet. People on Twitter bashed Mumford & Sons, too, despite the other band members not having anything to do with what Marshal tweeted. After months of taking a break from the band, Marshall has announced that he is officially leaving Mumford & Sons.
Winston Marshall's official statement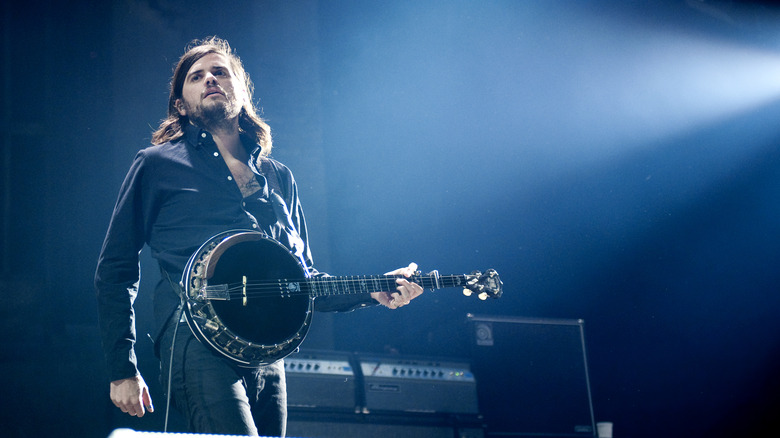 Shutterstock
Winston Marshall released an official statement on Medium citing his reasons for leaving the band. He discussed the backlash surrounding his March tweet and had a response for those who called him a fascist and a Nazi, saying that 13 of his family members were killed in the Holocaust and that calling him a fascist was "ludicrous beyond belief."
Marshall also stated that although he has experienced backlash throughout his years of being in the spotlight, the recent incident was on "another level." His Mumford & Sons bandmates received verbal attacks as well, which didn't sit right with the banjo player. And although the band felt the stress of the accusations being thrown at them, they still wanted Marshall to continue being part of Mumford & Sons.
In the message, Marshall also clarified his beliefs and political standing, saying that he was neither right nor left, but was a "centrist," or, as he put it, a "bit this, bit that."
Reasons for leaving Mumford & Sons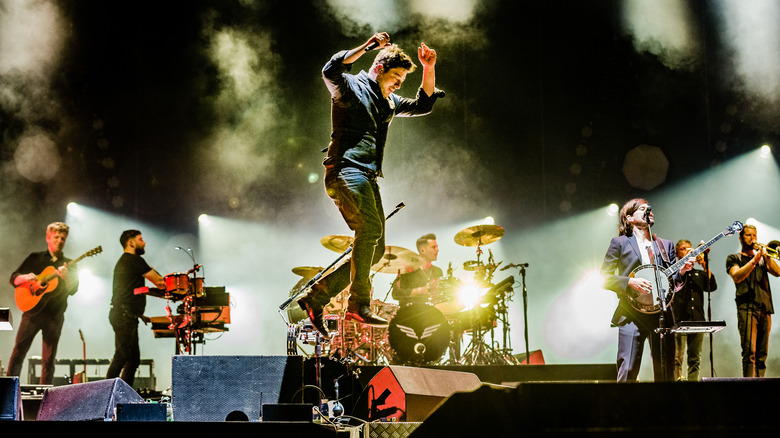 Shutterstock
Since the rest of Mumford & Sons still want Winston Marshall with them despite the backlash, why is he leaving the band? Winston will continue to be vocal about his opinions, and that may bring more unwanted controversy to the rest of his bandmates. He thought about censoring his words but said that it will only destroy his "sense of integrity" (via Entertainment Weekly.) Ultimately, Marshall has decided to leave the band in order to be able to freely talk about his opinions without having the other band members facing unwanted attention and controversy due to their association with him.
At the end of the statement, Winston wished nothing but the best for Mumford & Sons. He also talked about what he's going to do next and said that he will continue working with the non-profit organization Hong Kong Link Up. Marshall said he will be writing and talking about an assortment of issues "challenging as they may be" (via Medium.) In response, the three remaining members of Mumford & Sons — Marcus Mumford, Ben Lovett, and Ted Dwane — posted a message on Instagram that read, "We wish you all the best for the future, Win, and we love you man. M, B & T."