The Tragic Death Of Legendary Serial Killer Detective Robert Keppel
Retired homicide detective Robert "Bob" Keppel once said he didn't really want to be a detective. He wanted to be a uniformed police officer. Yet, according to what Keppel told Washington State Magazine, he became a homicide detective at the urging of a King County police captain. It turned out, Keppel would become instrumental in solving two of the most notorious serial killer cases in the U.S., that of Ted Bundy and Gary Ridgway, aka the Green River Killer. 
Keppel died on June 14, 2021, at the age of 76, according to The Seattle Times. From his son's Facebook page, it looks as though Keppel suffered from a very bad case of edema starting in January after getting his first dose of the Moderna vaccine for COVID-19. It's not clear whether the vaccine had anything to do with his illness, but according to his son John Keppel's Facebook posts, his father's health continued to decline over the last several months, with the family bringing in hospice care on May 28.
"Made the tuff decision yesterday to go ahead and start hospice for my dad; we had been trying everything we can to lower his edema, but it just isn't working," John wrote on May 29. Then, on June 7, John reported that Keppel suffered a "major stroke." Robert Keppel died a week later.
Robert Keppel said there are more serial killers than people think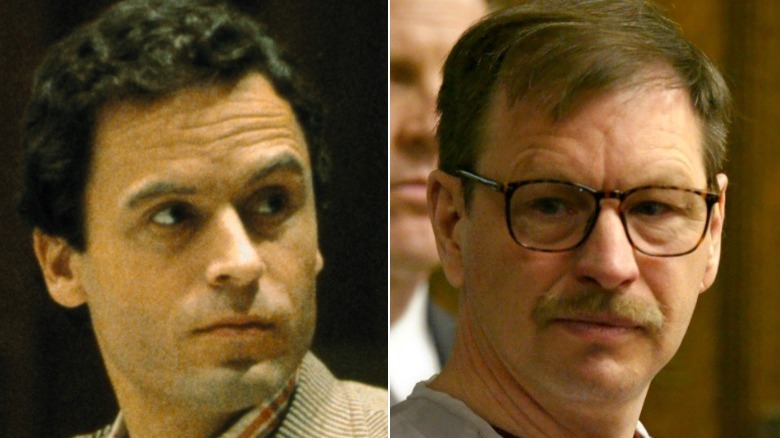 Josh Trujillo-Pool/Getty Images
In 1974, Robert Keppel was just a rookie when he was assigned to the case of two missing women who would turn out to be victims of serial killer Ted Bundy, Washington State Magazine reported. The Seattle Times wrote they were the fifth and sixth young women to go missing in six months out of Washington and Oregon. It was Keppel's painstaking detective work that would be the first to elicit the name Ted Bundy.
In 1982, Keppel went on to become the lead criminal investigator for the Washington State Attorney General's office, where he was part of the Green River Killer Task Force. According to WSM's reporting, Bundy reached out to Keppel from death row to offer help in catching the killer, saying he understood the way a serial killer thinks, being one himself. Keppel accepted the offer. Keppel eventually wrote a book based on those interviews called "The Riverman."
Keppel is also credited with the development of the Washington State Attorney General's Homicide Investigation Tracking System (HITS), a system for tracking violent crime across jurisdictions, which ideally leads to quicker arrests for repeat offenders. Keppel understood that serial killers don't necessarily stay in the same place, and that there were more serial murderers out there than people realized. 
"Everybody knows the famous ones that the newspaper headlines cover. Nobody knows all the rest. All the rest are more dangerous," he told WSM. "There are more of those out there that kill two, three, or four people."