Everything We Know About The Scott Weiland Biopic So Far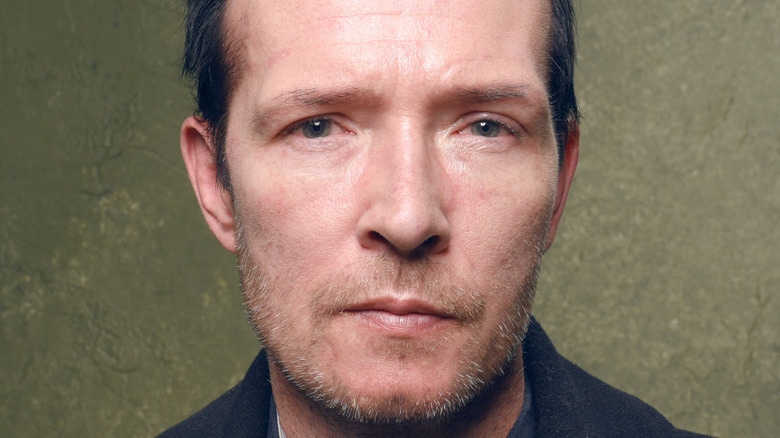 Larry Busacca/Getty Images
Dark Pictures, a production company co-owned by "Mindhunter" executive producer Jennifer Erwin and former FBI agent Anne Beagan (via Deadline), is teaming up with producer Orian Williams to develop a movie based on the life of Stone Temple Pilots and Velvet Revolver frontman Scott Weiland. According to The Hollywood Reporter, Dark Pictures and Williams will base the film "Paper Heart" on Weiland's 2012 memoir, "Not Dead & Not for Sale." 
Weiland famously suffered with drug addiction for many years until his death in 2015 from an accidental overdose at 48 years old. It was reportedly a deadly combination of MDA, cocaine, and alcohol, per Rolling Stone, along with other health issues. At the time, he was on tour with his new band, The Wildabouts, but Weiland's biggest fame and success came with Stone Temple Pilots. In the early '90s, STP — as they are known — made four albums, which sold a combined 17 million copies in the U.S., Ultimate Classic Rock reported.
According to The Hollywood Reporter, Erwin will write the script, adapting Weiland's memoir into a screenplay. The story will incorporate Weiland's life as a rock star, its highs and lows, his addictions, and even a love story. That's fitting, because in an excerpt from Weiland's memoir, he said, "There is a Stone Temple Pilots story to tell. There is a Velvet Revolver story to tell. There is a love story to tell. And a drug story to tell."
If you or anyone you know is struggling with addiction issues, help is available. Visit the Substance Abuse and Mental Health Services Administration website or contact SAMHSA's National Helpline at 1-800-662-HELP (4357).
The Scott Weiland biopic will have previously unreleased music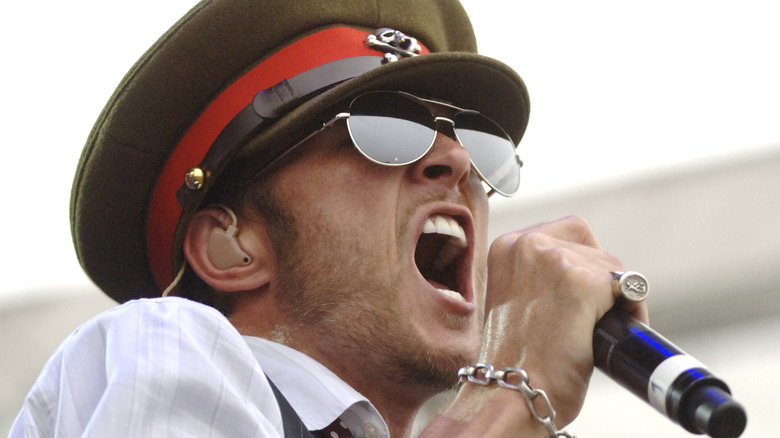 Tim Mosenfelder/Getty Images
"It's an honor to have the trust to tell Scott's story and the ability to portray the lesser known sides of him — the loving and tender man he was, the high school athlete he was, the melancholy soul he was and the legendary frontman that he will always be," Jennifer Erwin stated, per The Hollywood Reporter.
Beyond possibly seeing sides of Scott Weiland not well-known to the public, the producers also said some of Weiland's unreleased music will be incorporated into the biopic.
"We want to make the most authentic film possible about this remarkable artist. Beyond Scott's page turning memoir, connecting with those closest to Scott is important to get the details right," Orian Williams said. "We're also thrilled to have access to his unreleased music for the film."  
Williams has worked on musician inspired films before. According to Movie Web, he produced the award-winning 2007 film "Control" based on the life of Joy Division frontman Ian Curtis. The film was inspired by the book "Touching From a Distance," written by Curtis' widow, Deborah Curtis. Ian Curtis died at age 23. 
According to The Hollywood Reporter, Dark Pictures is a relatively new production company led by women with the goal of bringing true stories to film. Deadline reported in March that the production company had 15 projects in development, but so far this looks to be their only music related biopic.