Murder By The Coast: Where Is Loli Vazquez Today?
Netflix has released another true-crime documentary, this time focusing on a murder case that happened in Spain in 1999. "Murder by the Coast" tackles the case of Rocio Wanninkhof, a 19-year-old who disappeared on the way home from her boyfriend's house in Costa del Sol. Her dead body was found a month later.
Authorities were quick to suspect Maria Dolores "Loli" Vazquez for the murder of Wanninkhof. Loli was in a long relationship with Rocio's mother, Alicia Hornos, and she even lived with Alicia's family and helped in caring for her children, per Mirror. At the time of Rocio's murder, Vazquez and Hornos had been separated for four years.
Vazquez was the prime suspect, despite the lack of evidence against her, and she was eventually found guilty of Wanninkhof's murder. "Murder by the Coast" shows the events during the trial and miscarriage of justice fueled by the media's portrayal of Vazquez. Vazquez was portrayed as a scorned lesbian lover who sought revenge by killing her ex-lover's daughter. The jury might have been swayed by the media reports as Vazquez was eventually found guilty of the crime in 2001 and sentenced to 15 years in prison (via Distractify.)
What happened to Loli Vazquez?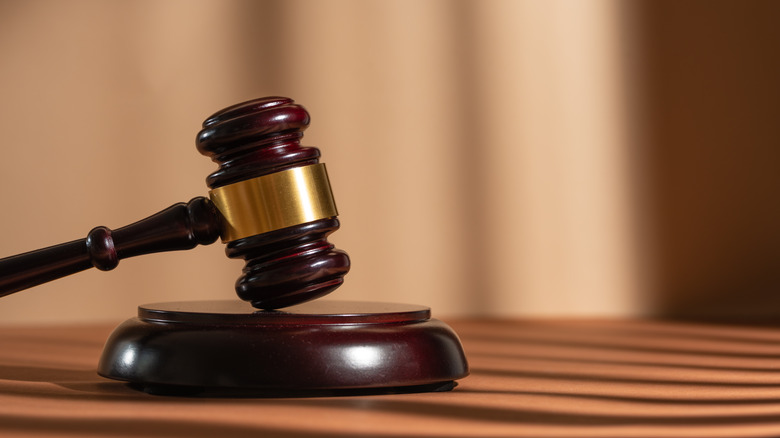 Shutterstock
While Vazquez spent time in prison, 17-year-old Sonia Carabantes was murdered. That was the case that proved Vazquez's innocence, as DNA evidence found at the scene of the crime matched that found at Wanninkhof's crime scene. The DNA belonged to a British national named Tony Alexander King who was convicted and sentenced to 55 years in prison, per Sur in English, for the murders of Carabantes and Wanninkhof.
The end of "Murder by the Coast" shows a press conference in 2013 regarding Vazquez's wrongful conviction and subsequent release from prison, where she spent more than 500 days for a crime she had nothing to do with. She has yet to receive an apology from authorities, according to Screenrant.
After the events, Vazquez chose to live a quiet life. She left Spain and went to live in the United Kingdom, where her sister resides. She worked for a transport company but eventually went back to Spain in 2017. She currently resides in her hometown of Betanzos. As of 2019, per a report from El Mundo, Vazquez has not received any compensation for the time she spent in prison. She has also stayed away from the media and said that it's nothing personal, but she's "not a friend of the press."
"Murder by the Coast" is now streaming on Netflix.