Did Blondie's Debbie Harry Ever Get Married?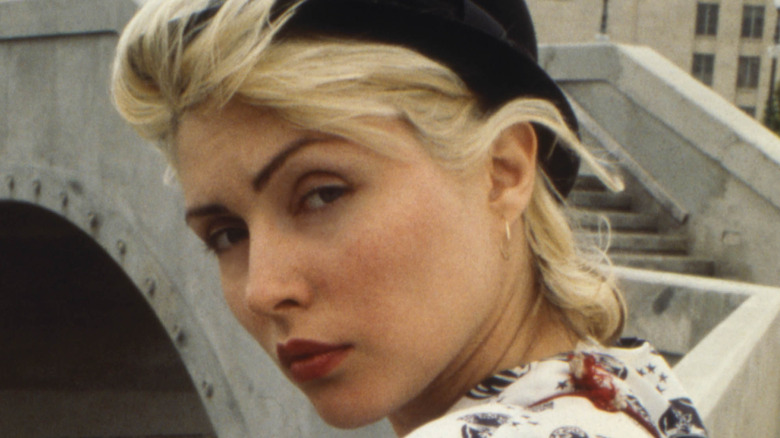 Roberta Bayley/Getty Images
Debbie Harry, the front person of Blondie, has done a lot of living, much of which she discussed in her 2019 memoir, "Face It." She had a rough start when her biological mother abandoned her as a baby, but was fortunate to be adopted by a couple who gave her an idyllic, safe, loving childhood in small-town New Jersey. But as most of us Blondie fans know, it wasn't long before Harry heeded the call of New York City and started a life of art and music there, and met the person who would change her life forever: Chris Stein.
They met in 1974 when Stein attended a show that Harry's then-band The Stilettos was performing at. She writes in "Face It" that she had terrible stage fright, and couldn't look at anyone in the audience. "But there was this one guy whose face was in shadow, his head backlit," she wrote. "For some reason, I was totally comfortable delivering all of my songs to this person in semidarkness... It sounds crazy, singing songs to a silhouette, but I couldn't look anywhere else; I was drawn to him as if by a magnet, a real psychic connection." They became friends and bandmates almost immediately, and eventually, after Harry finally rid herself of an abusive relationship (which "One Way or Another" was about), the two began to fall in love. Oh, and also formed Blondie.
In Sickness and In Health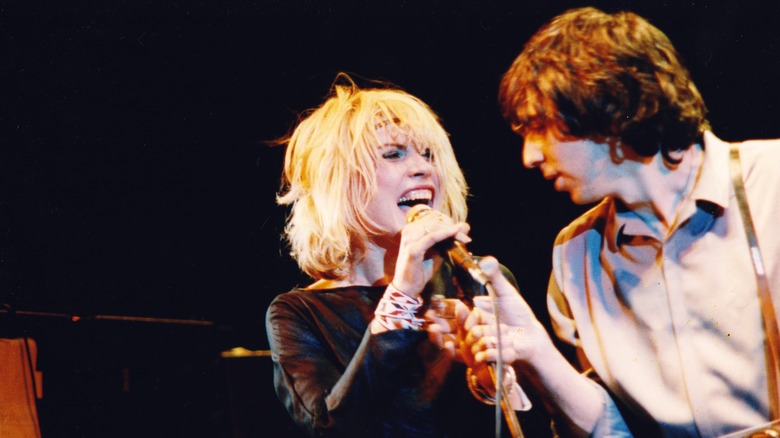 Pete Still/Getty Images
The two were side-by-side through Blondie's legendary gigs at infamous New York City punk club CBBG, national and international touring, and rise to mega-fame until the band's first split in 1982. Per "The Age," a combination of money issues (thanks to a shady, opportunistic accountant), exhaustion, and the rest of the band feeling overlooked due to Harry's hotness and charisma led to the 8-year-old band calling it quits in 1982 (they reunited 15 years later). That was also when Stein got very ill and developed sores on his body; he was eventually diagnosed with the potentially fatal skin disease called pemphigus vulgaris, and was in and out of the hospital and home, with Harry at his side for the next three years. In sickness, indeed. But no, they never married.
As Stein recovered, thanks to a regimen of steroids and rest, the two realized that their romantic life together had run its course, and they broke up. However, they remain close friends and collaborators to this day, even having planned a four-date tour of the UK with the former couple "In Conversation" last year until the pandemic hit, per NME. Those events have since been rescheduled to February 2022, according to Blondie's official website.
"I'm lucky and fortunate it's turned out like this"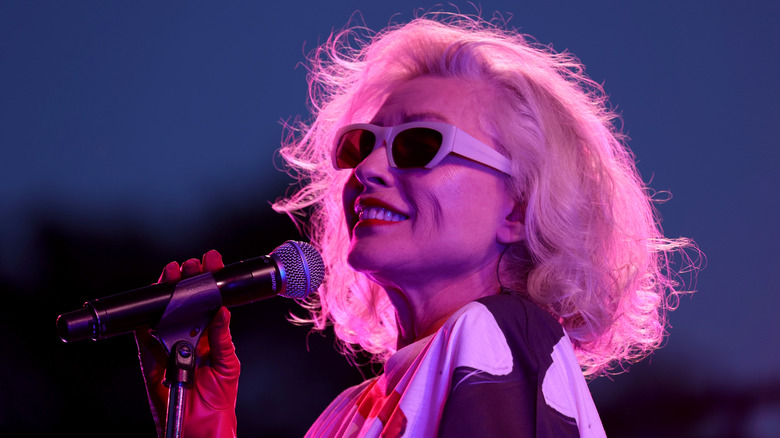 Dia Dipasupil/Getty Images
But Stein wasn't her only romantic partner; according to Smooth Radio, she also canoodled with Joey Ramone and Iggy Pop, among others. And in the 2012 documentary "Partly Fiction," about the life of late American film icon Harry Dean Stanton, Harry talked about "I Want That Man," the song she wrote about her crush on Stanton, and how it led to some intimate times between the two of them.
So no, Debbie Harry (who turns 76 on July 1, 2021, according to Biography.com — Happy Birthday, Debbie!), has never been married. One could glean that perhaps she's been too busy creating and living her best life to even give marriage a second thought. When asked by NME if there's anything else she wants to achieve, she replied, "I don't know if I can see anything I haven't really done except interstellar space travel... It's been a hell of [a] life – and I'm lucky and fortunate it's turned out like this."