Where Is Notorious Bourbon Thief Toby Curtsinger Today?
In 2018, Gilbert "Toby" Curtsinger pleaded guilty to theft in a Kentucky court. Five years prior, Kentucky distilleries, including the Buffalo Trace Distillery where Curtsinger worked, experienced a series of thefts that was dubbed Pappygate. Premium alcoholic drinks were stolen, including the Pappy Van Winkle bourbon that was rare and pricey, per WCPO.
The investigation led to Toby Curtsinger, who had been an employee at the Buffalo Trace Distillery for more than 20 years. Investigators found barrels and bottles of the stolen products at his home. Curtsinger was just one of the 10 conspirators in the heist, but he was believed to be the ringleader and was the only one sentenced to time in prison. He pleaded guilty to theft by unlawful taking and receiving stolen property and was sentenced to 15 years in prison, per WTVQ.
However, Toby Curtsinger never finished his sentence. He was given a shock probation and was released after only 30 days in prison. Shock probation is typically given to first-time offenders who are no threat to society. Curtsinger's attorney applied for shock probation and said that her client has realized the consequences of his actions, per Fox News. In addition, the prosecutor supported the plea as he said there were more dangerous criminals who deserved Curtsinger's place in prison.
Toby Curtsinger's life after Pappygate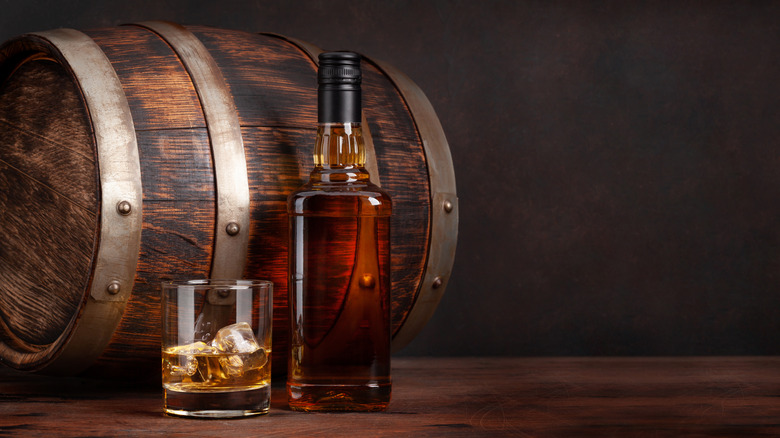 Shutterstock
Since his arrest, Curtsinger has lost his job at the distillery and has struggled with the consequences of his actions. After his release, Toby's lawyer stated that Toby was ready to start a new chapter of his life. Before his incarceration, per Fox News, Curtsinger found work painting houses in order to support his family and supplement his lost income due to his crime.
Although Curtsinger was set free, he was given supervised probation upon release to ensure that he keeps on the straight and narrow. Now, three years after his release from prison, the story of Toby Curtsinger and Pappygate is part of a Netflix series titled "Heist." Three heist stories will be featured on the six-part series, with Episodes 5 and 6 dedicated to Pappygate, per WTVQ. Though no details are available regarding Curtsinger's activities after his prison stint, it may be safe to say that he's been living a crime-free life. Toby Curtsinger will be telling the story himself in "Heist."