The Truth About The Last Prisoner Locked Up At The Tower Of London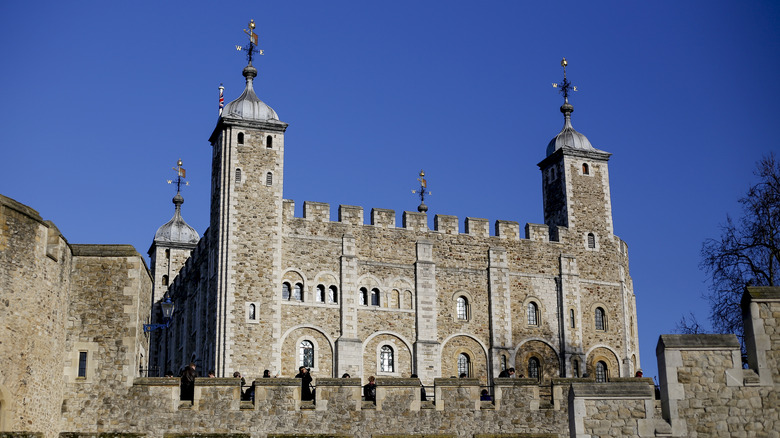 Athanasios Gioumpasis/Getty Images
The Tower of London is notorious for housing some of history's most well-known prisoners. However, it wasn't built for that purpose. The structure was first erected by William the Conqueror in 1066 as a fortress, then known as the White Tower, in order to assert Norman power, per UNESCO. Throughout the years, the tower has seen countless renovations and expansions under several English rulers, and its purpose varied as well.
The Tower of London has served as a place for keeping records, a storage for jewels, an armory for troops, and was even a royal residence for a while. However, the tower is more popularly known for housing prisoners — ranging from common criminals to royalty — before their execution. As History reports, the walls of the tower have housed famous personalities imprisoned including English soldier and spy Sir Walter Raleigh, Henry VIII's second wife Anne Boleyn, revolutionary Guy Fawkes, and Lady Jane Grey, who was the queen of England for a brief period.
It was only in the 20th century when the Tower of London was last used as a prison — in 1952, to be exact. And the last prisoners were famous as well.
The last prisoners were twins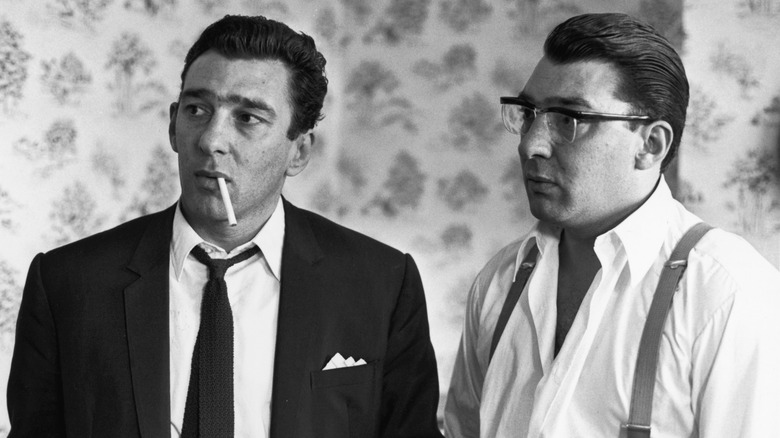 William Lovelace/Getty Images
Ronnie and Reggie Kray, the infamous twins who wreaked havoc in London's East End, were arrested for suspicion of murder, assault, and fraud in 1968. The two were amateur boxers in their youth and went on to become entrepreneurs, owning several nightclubs, per BBC. The twins were often described as dangerous and evil, and they grew their criminal empire from the ground up. Their lives as gangsters were so interesting, in fact, that it was turned into a movie titled "Legend," starring Tom Hardy as both twins.
The Kray twins were the last prisoners of the Tower of London, per Somerset Live. They spent some time there in 1952 when they were 19 years old, before they were even notorious for being gangsters. Ronnie and Reggie were supposed to report for duty at the National Service, but the twins deserted after one of them threw a punch at a corporal. The Kray twins spent a few days of imprisonment at the Tower of London before being transported to a military prison.
Today, the Tower of London serves as a museum where tourists can explore the grounds and view displays of crown jewels and artifacts, as well as learn about the history of the place that has plenty of fascinating stories to offer.