What Really Happened To Zeppo Marx After He Left The Marx Brothers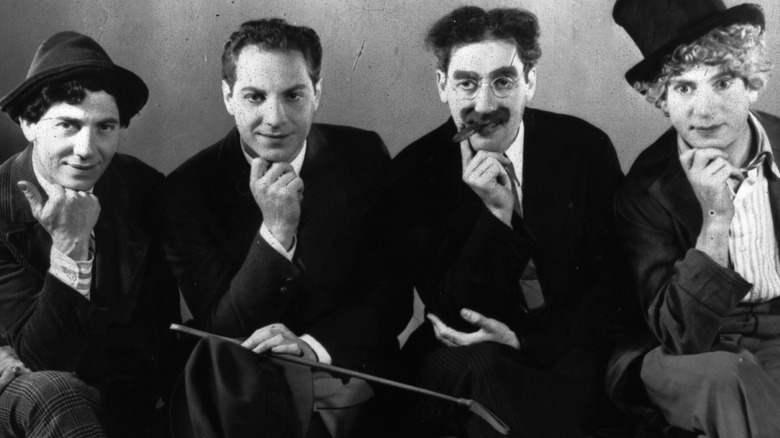 General Photographic Agency/Getty Images
For a few decades in the first half of the 20th century, the Marx Brothers were one of the biggest acts around. After getting big in vaudeville and on Broadway, the group transitioned into feature films, as Britannica reported.
Not unlike the Three Stooges, however, the Marx Brothers were prone to personnel changes. The "core" of the Marx Brothers act consisted of older brothers Groucho, Chico and Harpo, according to the British Film Institute. Gummo's heart was never really in show business, according to Biography, and when he was drafted for service in World War I he was happy to be replaced for 17 years and five films by brother Zeppo.
While the three main Marx Brothers continued to perform until well after World War II, the younger two, Zeppo in particular, pursued other interests not related to comedy. What's more, in Zeppo's case, his post-Marx Brothers career resulted in innovations that made strong impacts on their respective industries.
Zeppo Marx became an engineer and invented products similar to those used today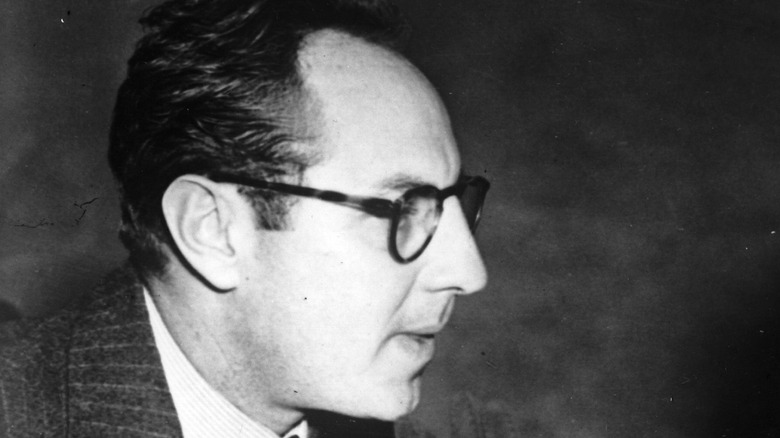 Keystone/Getty Images
From an early age, as the British Film Institute (BFI) notes, Zeppo (whose real name was Herbert Manfred Marx), was a tinkerer almost from the beginning. He was often credited with keeping the family car running.
By the time he became an adult, he'd gotten a job working as a mechanic with the Ford Motor Company, as the book, "A Life of Barbara Stanwyck: Steel-True 1907-1940," noted. However, Zeppo gave up engineering for a while when he was pressed into the family act, and he wouldn't return to it until decades later.
By the late 1930s, Zeppo had had enough with performing, and created a talent agency, according to the BFI. A decade later, he returned to engineering, playing a role in inventing medical and mechanical devices and making millions in the process. What's more, some of the medical devices he's credited with creating are not dissimilar to devices used on patients to this day; he's credited as inventor or co-inventor of three products, including two cardiac pulse monitors, reports the BFI.
He married and divorced twice. He outlived all of his brothers. According to the Los Angeles Times, he died of lung cancer in 1979, age 78.