The Real Reason The US Flag Has Been Redesigned Several Times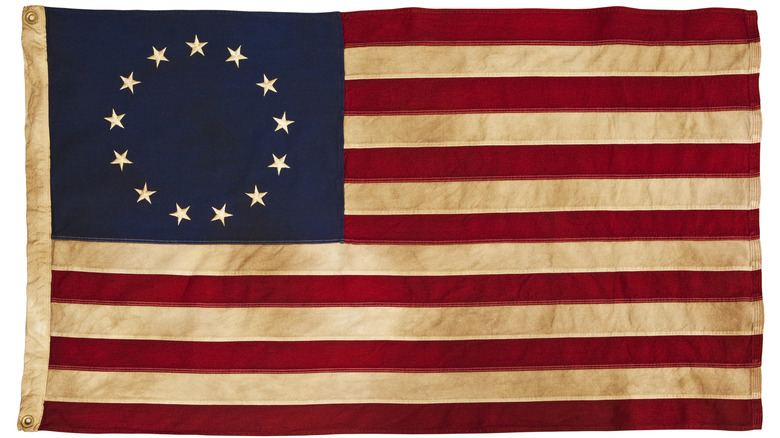 Shutterstock
On June 17, 2021, singer Macy Gray wrote an op-ed for Marketwatch in which she proposed a new design for the flag of the United States of America. Gray wrote the piece upon the occasion of Juneteenth National Independence Day, a newly legislated federal holiday commemorating the end of slavery in the United States. On June 19, 1865, enslaved people in Texas learned the Emancipation Proclamation had been signed in 1863, freeing enslaved people across the United States, per the Congressional Research Service. 
In her op-ed, Gray referenced the January 6, 2021 attack on the United States Capitol, noted that several insurrectionists were waving American flags as they stormed the building, and wrote, "Like the Confederate, [the American flag] is tattered, dated, divisive, and incorrect. It no longer represents democracy and freedom. It no longer represents ALL of us. It's not fair to be forced to honor it. It's time for a new flag." The changes Gray proposed include replacing the current 50 stars with 52 stars, as "D.C. and Puerto Rico have been lobbying for statehood for decades. Both have been denied, since statehood would allow each territory's elected officials seats in the house." Gray went on to suggest making the white stripes off-white and making the stars "the colors of ALL of us — your skin tone and mine — like the melanin scale." She also referenced Bob Heft, who in 1959 completed a school project in which he redesigned the then-current American flag with 50, instead of 48, stars.
A flag design ahead of its time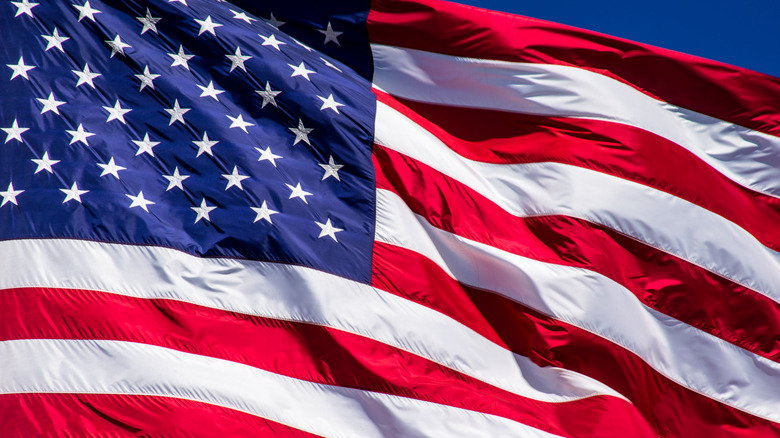 Shutterstock
Per Snopes, proposals for changing the number of stars on the United States flag from 48 to 50 to include Hawaii and Alaska started as early as 1953 but picked up considerably after Alaska was voted into the union as a state in 1958, although its statehood didn't become official until January 3, 1959. In 1958, Bob Heft was a high school junior in Ohio. He created an American flag with 50 stars for a history class project and received a B- and a note from his teacher reading, "If you don't like the grade, get it accepted in Washington then come back and see me." Heft sent a total of 21 letters to the White House and made 18 phone calls. Two years later, President Dwight D. Eisenhower officially accepted Heft's design and called him personally to invite him to Washington, D.C. for the ceremony in which the 50-star flag was officially adopted. Heft's teacher stayed true to their word and gave Heft a retroactive A on his project.
Macy Gray's reference to Heft being ahead of his time and proposing a change to the flag before Hawaii and Alaska were officially admitted was accurate, but as Snopes points out, the flag's many design changes have been responses to new states joining the union, as opposed to responses to criticisms of the flag's suitability. Per USA Today, there have been 27 versions in total of the American flag, with the 50-star flag having the longest run thus far.