The Real Reason Steve Hackett Quit Genesis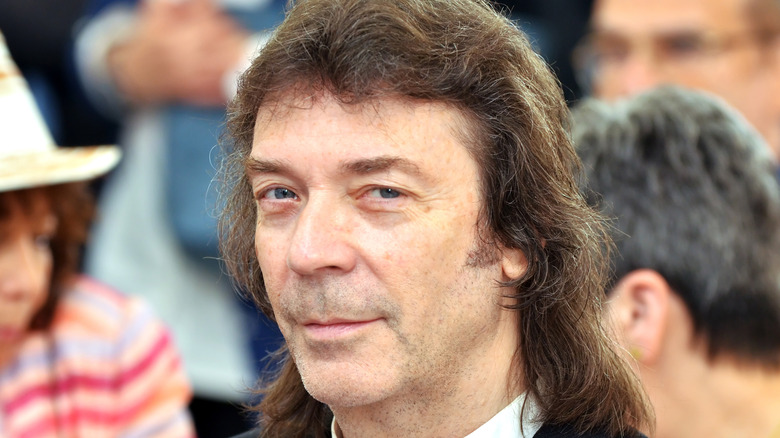 Shutterstock
With the upcoming release of the biography "Genesis 1975-2021: The Phil Collins Years" on July 15, 2021, more and more people are revisiting the music and history of the five-piece British prog-rock band ... that eventually became a three-piece pop-rock band after the departure of two key members. As most fans should know, the members in question are frontman Peter Gabriel, who went on to enjoy a successful solo career after he left Genesis in 1975, and guitarist Steve Hackett, who replaced original guitarist Anthony Phillips in 1970 and stayed with the group until 1977. As talented a musician as he was, his exit helped bring Genesis closer than ever to tasting mainstream success, though drummer Phil Collins' earlier shift to double duty as the band's new lead vocalist arguably played a bigger role in their transition to a more commercial sound.
For years, the accepted narrative had been that Hackett quit Genesis so that he could enjoy greater creative freedom as a solo artist. The guitarist himself had discussed this in his HackettSongs blog in 2018, writing, "I left Genesis because I had many ideas I could not move forwards otherwise and I needed autonomy." But while he offered a similar explanation in the pages of "Genesis 1975-2021," he also elaborated much further on why he felt that way, effectively revealing the real reason why he decided to move on from the band after seven productive years.
Hackett was allegedly given an ultimatum: No more solo albums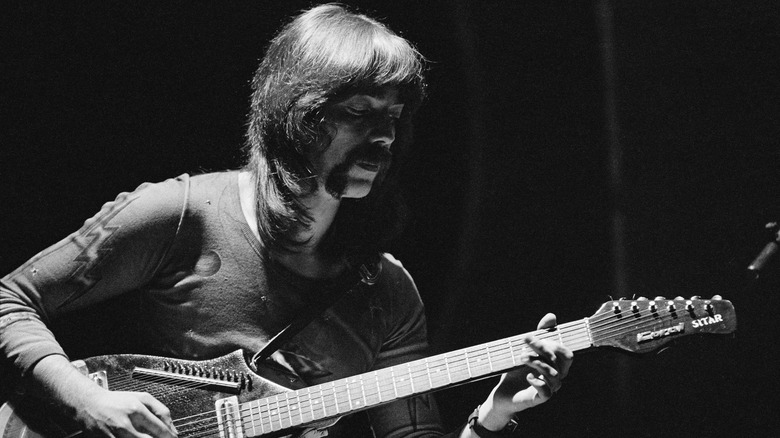 Michael Putland/Getty Images
As cited by Louder, Steve Hackett told "Genesis 1975-2021" author Mario Giammetti that toward the end of his tenure with the band, he was writing more and more songs that he believed weren't suited for a traditional band setup. As such, he was considering gambling on himself as a solo act going forward. However, there was apparently more to it than that, as he also claimed that he was issued an ultimatum by keyboardist Tony Banks to stop recording solo albums on the side if he wanted to remain in Genesis.
"Tony said I couldn't do more solo albums and be a member of Genesis," Hackett alleged. "Tony was assuming leadership at that point and Mike [Rutherford] was backing him up, so there was no guarantee of a proportion of the songwriting being divided up equally. Tony said: 'If you don't like it, you know what you can do.'"
Due to the success of his 1975 release "Voyage of the Acolyte," Hackett felt that he had come of age as a songwriter and was ready to play a bigger role within Genesis. As it seems, his bandmates weren't comfortable with him being more than just a glorified sideman with limited creative input. So with that ultimatum in place, the best thing for Hackett to do was to quit.
Hackett felt Genesis was becoming a dictatorship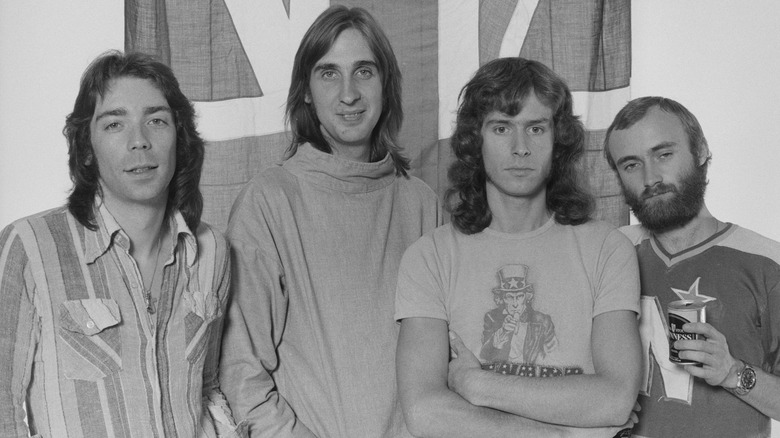 Michael Putland/Getty Images
It's not surprising that Tony Banks and Mike Rutherford have been running the show in Genesis for the most part — they are, after all, the only two members who were around from the very start and never left the fold. But as Steve Hackett put it in "Genesis 1975-2021: The Phil Collins Years," it seemed as if Banks and Rutherford were taking their leadership roles too far and turning the group into a dictatorship in the lead-up to his departure.
"I had already managed to get a hit album on my own, so I needed to be respected as a writer, and I don't think I was getting that from Mike and Tony. I think their agenda was always to run the band," Hackett recalled, via Louder. He also pointed out that former members Peter Gabriel and Anthony Phillips were both of the belief that Genesis should be a democratic unit, with everyone free to contribute to the creative process.
Although Hackett seemed to agree that bands should ideally be run as a democracy, he noted at various points that this is easier said than done. He told biographer Mario Giammetti that in bands, "one person always wants to be the Führer" and that there are many musicians who find it hard to accept that it's possible for everyone in a band to be just as talented as the other guy.